Michael Matheson racked up nearly £11,000 in roaming charges while on a family holiday last year
Matheson was told several times over the course of a year to update his official iPad's SIM card
The chair of the Scottish Parliament has been urged to launch an investigation
A Scottish minister who racked up nearly £11,000 in roaming data charges on his iPad while on holiday in Morocco has been urged to "do the right thing" and pay it himself.
It comes after STV News revealed health secretary Michael Matheson was told repeatedly over the course of a year to update the device's SIM card.
The Scottish Parliament confirmed the costs incurred on the device were because the now-health secretary was using an outdated SIM.
Opposition parties have demanded Matheson repay the sum from his own pocket.
"Had Mr Matheson followed correct protocols, this huge expense would have been avoided," said Scottish Tory chairman Craig Hoy.
"The health secretary has some nerve expecting taxpayers to cough up for his mistake."
Scottish Labour deputy leader Jackie Baillie described Matheson's behaviour as "offensive" amid the cost of living crisis.
"Mr Matheson was told repeatedly by the parliament to replace his SIM," she said, "The responsibility for this lies with him.
"The time has come for Michael Matheson to do the right thing and pay up himself."
There are also calls for the decision that the tax-payer would foot a Scottish minister's £11,000 roaming charge bill to be investigated.
The Conservatives called on the presiding officer Alison Johnstone to launch an investigation into why the public is paying the £10,935.74 bill when the claim "fails to meet" the Parliament's expenses pay-out criteria.
Hoy has written to Johnstone highlighting three reasons that he believes makes the expenses claim void.
He said they are:
An email from the Parliament was sent to MSPs stating that it will only meet roaming charge costs up to £200
Scottish Parliament reimbursement guidelines state that all claims from members must "represent value for money"
There are emails sent to MSPs before every recess requesting them to contact the Parliament's IT department ahead of an overseas trip so that a roaming charges package can be organised to limit costs
Matheson said he was using an older EE SIM card because he was not aware that it was due to be replaced.
However, the Scottish Parliament told STV News that the SNP politician would have been alerted up to a year before his holiday that he must replace the card.
Holyrood had switched from using EE as its official provider to Vodafone in December 2021.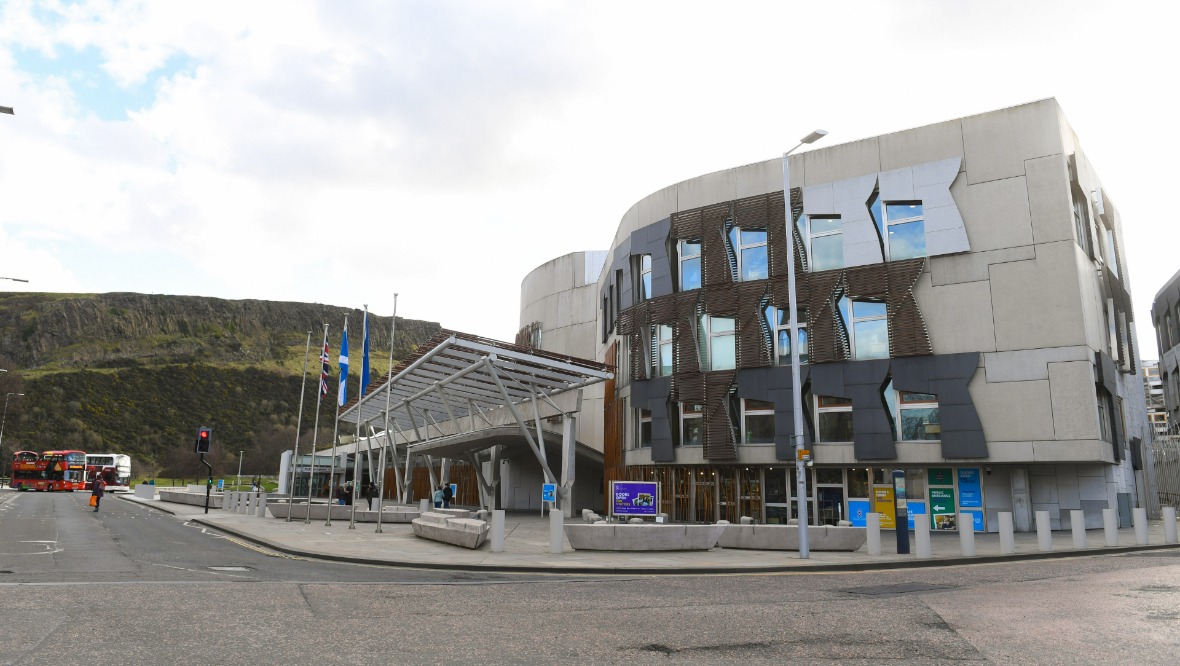 Matheson had gone on holiday to Morocco for a week around Christmas in 2022.
The Scottish Parliament told STV News there is a requirement to notify officials before travelling abroad and outwith Europe so the appropriate roaming package can be applied.
STV News was told that Holyrood was not informed that Matheson was going on holiday.
The Falkirk West MSP also said EE "didn't provide information about the costs that were being incurred".
"So it was something that was unknown to me, and as the parliament have also confirmed, the parliamentary equipment was used for constituency and parliamentary purposes," he said.
EE maintains it did issue warnings to the iPad that roaming costs were being accrued.
As the device was issued by the Scottish Parliament, officials at Holyrood challenged the fee but EE declined to waive it.
It was agreed at the time that a policy review of its mobile data usage would take place.
Officials accepted Matheson's "assurances" that the iPad was used for official business only.
The health minister said he would pay £3,000 towards the bill from his expense budget.
He spoke to journalists at Holyrood briefly after FMQs on Thursday, and said: "It's been explained that it's been caused by an outdated SIM card in an iPad that I had for constituency purposes.
"I wasn't aware that it had to be replaced and the cost built up as a result of that."
Matheson has been approached for comment.
STV News is now on WhatsApp
Get all the latest news from around the country
Follow STV News
Follow STV News on WhatsApp
Scan the QR code on your mobile device for all the latest news from around the country