Boris Johnson was applauded by Conservative MPs as he signed off by saying "hasta la vista baby" at his final PMQs.
In what will likely be his final appearance in the House of Commons as Prime Minister, Johnson defended his record in office.
He also offered advice to his successor as the Conservative leadership contest narrows ahead of being voted on by party members.
Johnson, however, did admit of the contest that he was "not following this thing particularly closely", though insisted that any of the candidates would "wipe the floor" with Labour leader Keir Starmer.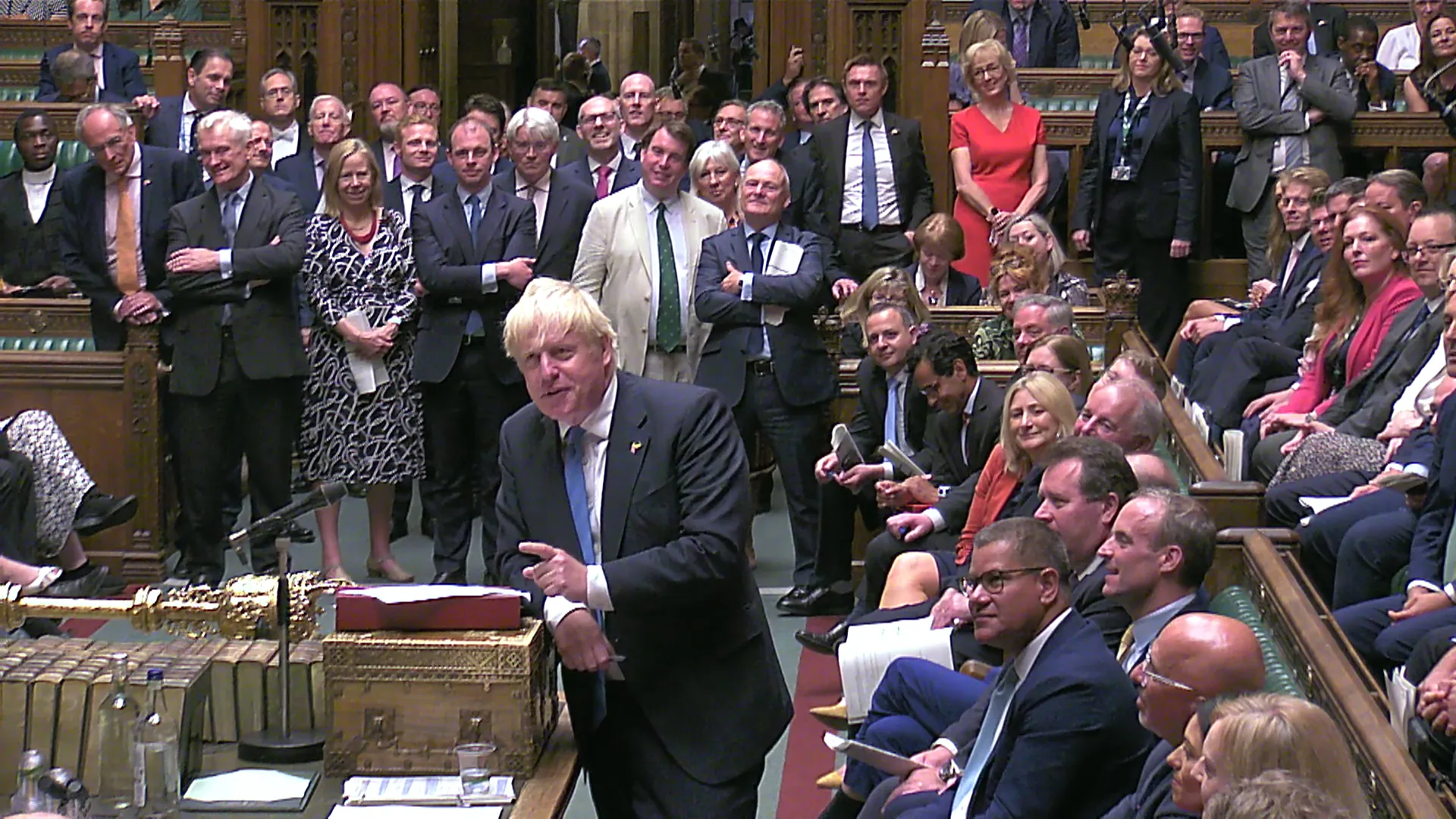 "I want to use the last few seconds to give some words of advice to my successor whoever he or she may be," Johnson said in his concluding remarks at PMQs.
"Number one, stay close to the Americans, stick up for the Ukrainians, stick up for freedom and democracy everywhere.
"Cut taxes and deregulate wherever you can to make this the greatest place to live and invest, which it is.
"I love the Treasury, but remember, that if we'd always listened to the Treasury, we wouldn't have built the M25 or the Channel Tunnel.
"Focus on the road ahead, but always remember to check the rear-view mirror.
"And remember above all, it's not Twitter that counts. It's the people that sent us here."
Johnson claimed that his time in office had been "mission largely accomplished" as he highlighted his efforts during the pandemic and in securing the UK's exit from the UK.
He told MPs: "The last few years have been the greatest privilege of my life and it's true that I helped to get the biggest Tory majority for 40 years and a huge realignment in UK politics.
"We've transformed our democracy and restored our national independence, I've helped to get this country through a pandemic, and helped save another country from barbarism.
"And frankly, that's enough to be going on with. Mission largely accomplished."
The Prime Minister concluded: "I want to thank you Mr Speaker, I want to thank all the wonderful staff of the House of Commons, I want to thank all my friends and colleagues, I want to thank my honourable friend opposite.
"I want to thank everybody here and hasta la vista baby."