The former chief executive of Transport Scotland has denied there was a rush to sign off a disastrous ferry building contract to Ferguson Marine.
Audit Scotland said there had been a "multitude of failings" in the delivery of two new ferries, which are now significantly overdue and millions of pounds overbudget.
The ferries were first ordered in 2015, but the auditor warned of "significant challenges" at the yard and said focus should be on completing the vessels "as quickly as possible".
MSPs heard evidence on the issue at the Scottish Parliament's Public Audit Committee on Thursday.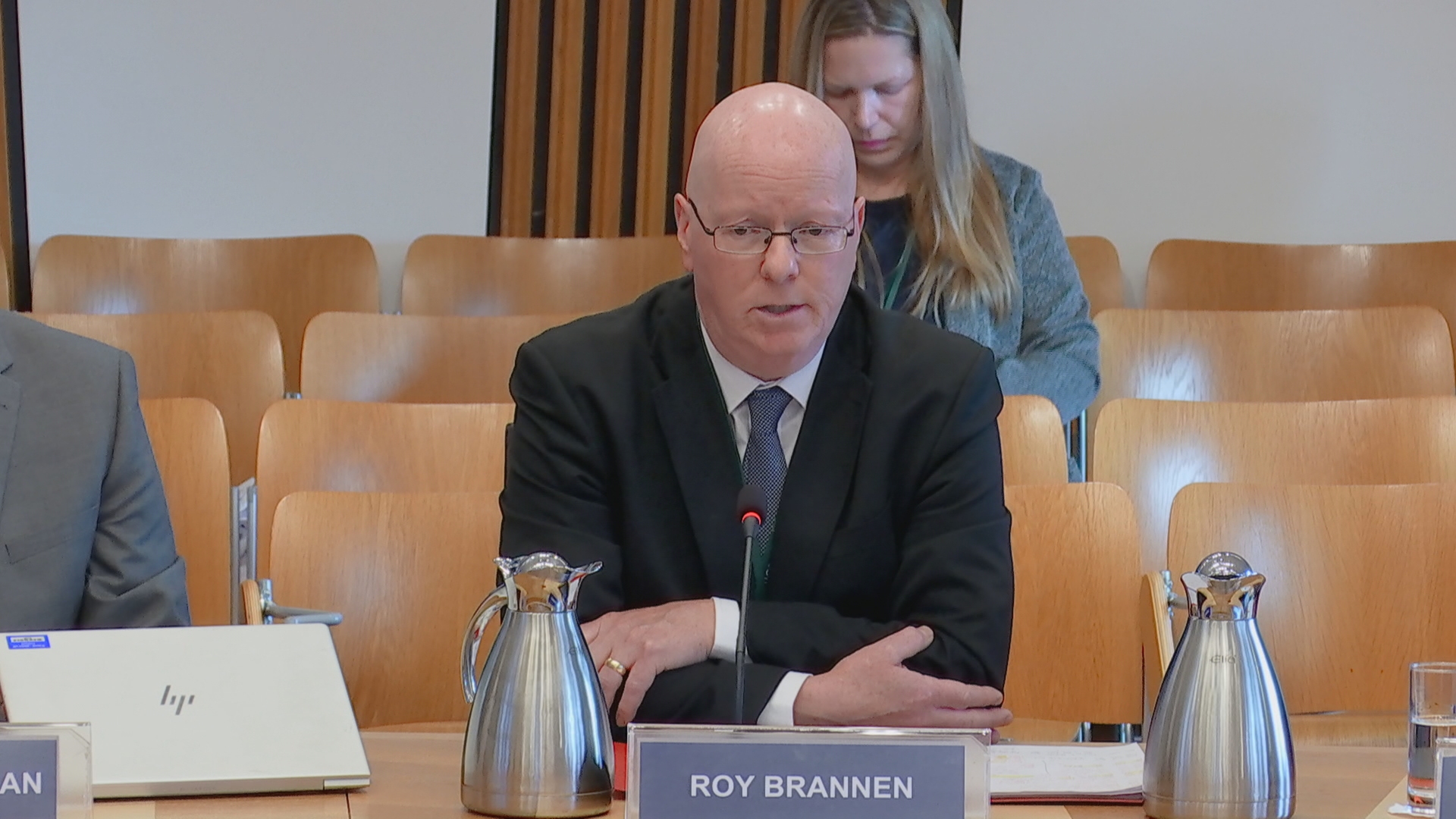 Roy Brannen, who was Transport Scotland chief executive from 2015, rejected suggestions that the decision to award the contract to Ferguson Marine was rushed, despite concerns having been raised.
Brannen, who is now the interim director-general of Net Zero, said that CMAL (Caledonian Maritime Assets Ltd) took over two months to get final issues resolved with Ferguson Marine in ultimately awarding the contract.
Scottish Conservative MSP Sharon Dowey questioned the decision-making process in awarding the contract, despite their being a number of issues.
She asked Brannen: "Why was there such a last minute rush to get this signed off?"
"Because it had already been extended by two months, the ministers goes on holiday and it was then given to the Cabinet secretary to sign off.
"So why was there such a last minute rush? Is it because of the number of issues in the contract?"
Brannen responded: "I don't think there was a rush to sign it off.
"I think CMAL, in negotiating with the bidder, trying to get to a point where they could sign the contract, took a period of over two months to get those final issues resolved from preferred bidder to contract award.
"I don't think that's a rushed procedure in terms of CMAL as the procuring authority bearing in mind that Transport Scotland don't have a role in the contract.
"This is between CMAL as the buyer and FMEL as the builder, had to satisfy themselves that they were able to enter into that contract and resolve whatever issues that were apparent."
Fran Pacitti, director of Aviation, Maritime, Freight and Canals, also appeared at the committee.
She added that it is "typical" for contract terms to be refined over the awarding process.
"I wouldn't categorise it as being a rushed process, CMAL may be able to offer more in terms of their direct experience of that procurement process," she told MSPs.
"It is typical from the period from preferred bidder to conclusion of the contract for there to be refinement of the contract terms."
Deputy first minister John Swinney will step in at First Minister's Questions in Holyrood on Thursday where he is expected to face criticism over the handling of awarding the lifeline ferry contracts.
Nicola Sturgeon will miss FMQs having been "floored" by Covid-19.