Nicola Sturgeon has issued a plea for privacy as she returned home for the first time since she was arrested by police last week.
The former first minister said she was "certain" she had done nothing wrong and said she would be back in Holyrood next week.
The politician was questioned by officers for around seven hours last Sunday as part of the police investigation into the SNP's finances.
She was later released without charge.
She became the third person to be held by Police Scotland as a suspect during Operation Branchform, but said she "knows beyond doubt [she is] innocent of wrongdoing".
The ex-SNP leader – who stood down as first minister and party leader in March – has been tight-lipped over the live police investigation.
Last month – before her arrest – she told journalists it was "frustrating" that she could not provide her version of events.
But speaking outside her Uddingston home on Sunday afternoon, she told reporters she has done "nothing wrong" and asked for the privacy of her and her neighbours to be respected.
"I can't say very much just now but what I will say is reiterate the statement I issued last Sunday," she said.
"I am certain that I have done nothing wrong.
"I intend to be back in parliament in the early part of the week.
"I will make myself available for questions then, obviously within the constraints of the things I am referring to right now.
"For now I intend to go home and catch up with some family.
"I know I'm a public figure and I accept what comes with that but I'm also a human being who is entitled to a bit of privacy," she added.
"And my neighbours are also entitled to a bit of peace and quiet as well."
Asked if she considered stepping back from the SNP, she said: "I've done nothing wrong and that is the only thing I am going to assert today."
Following her arrest, opposition parties and some in the SNP called for her to resign from the party.
But First Minister Humza Yousaf backed his predecessor, saying she should not feel the need to quit because she had not been charged with a crime.
Sturgeon has been a member of the SNP since she was 16 years old.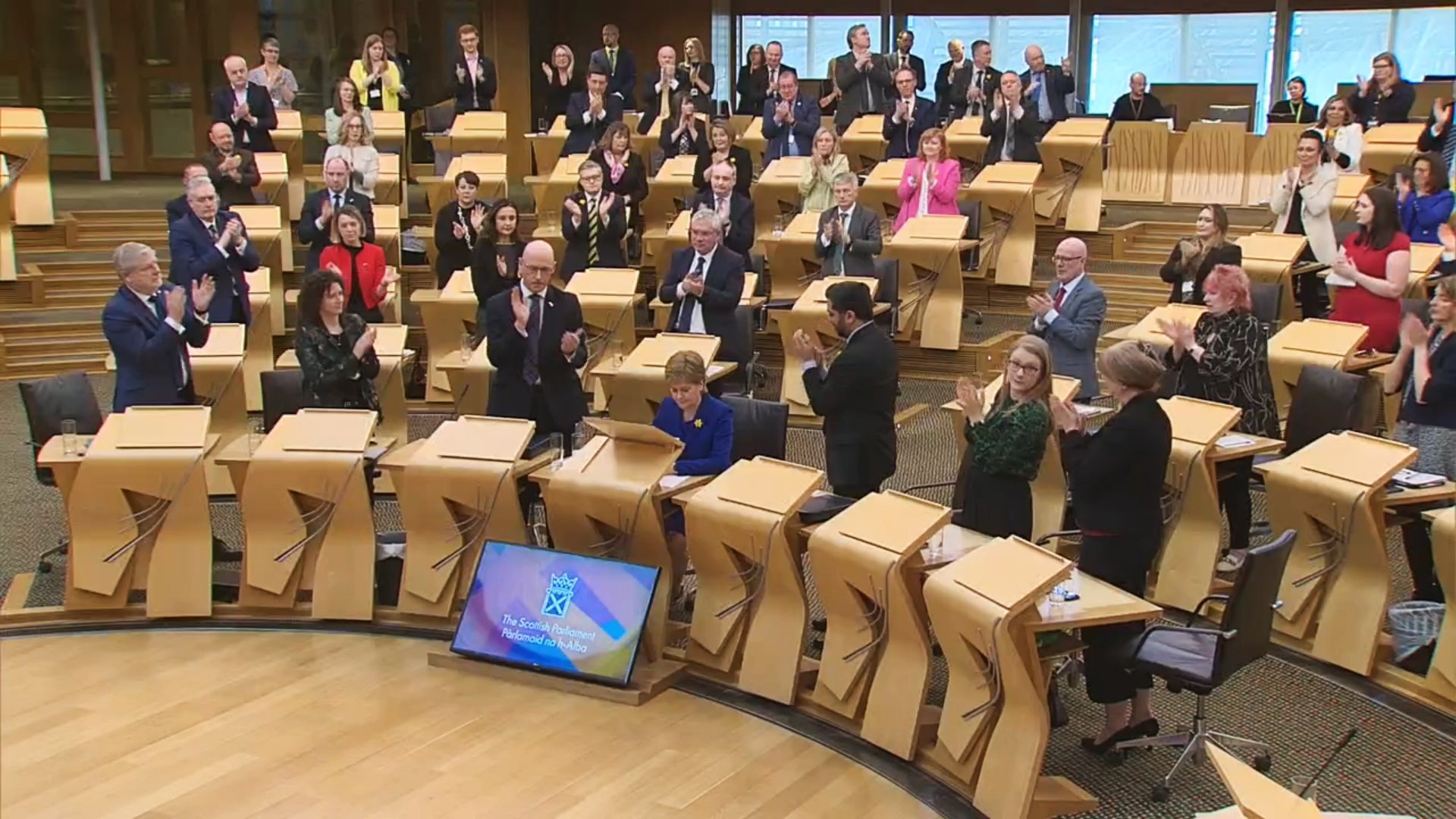 She has been an MSP inside Holyrood since 1999, when the parliament opened, and currently represents the Glasgow Southside constituency.
She is Scotland's longest-serving first minister and the only woman to hold the top role.
Sturgeon's arrest was the third and most high-profile detention by police as part of their probe into how £600,000 of funding raised by the SNP for independence campaigning has been spent.
On April 5, her husband and the party's former chief executive, Peter Murrell, was arrested as officers carried out searches at a number of properties including the couple's home near Glasgow and the SNP Headquarters in Edinburgh.
Murrell was released without charge after nearly 12 hours of questioning "pending further investigation".
On April 18, the SNP's treasurer Colin Beattie MSP was taken into custody and questioned before he was also released without charge pending further investigation.