Nicola Sturgeon has said she has "absolute confidence" in her health secretary despite calls for him to be sacked.
Scotland's NHS has struggled in recent months, with A&E waiting times worsening and staff threatening to strike.
Since Humza Yousaf took office in May 2021, a new record low for the percentage of A&E patients waiting more than four hours has been set 14 times.
The First Minister defended the health secretary on Monday as she visited a school in Glasgow's east end, urging opposition parties to stop their "political game playing".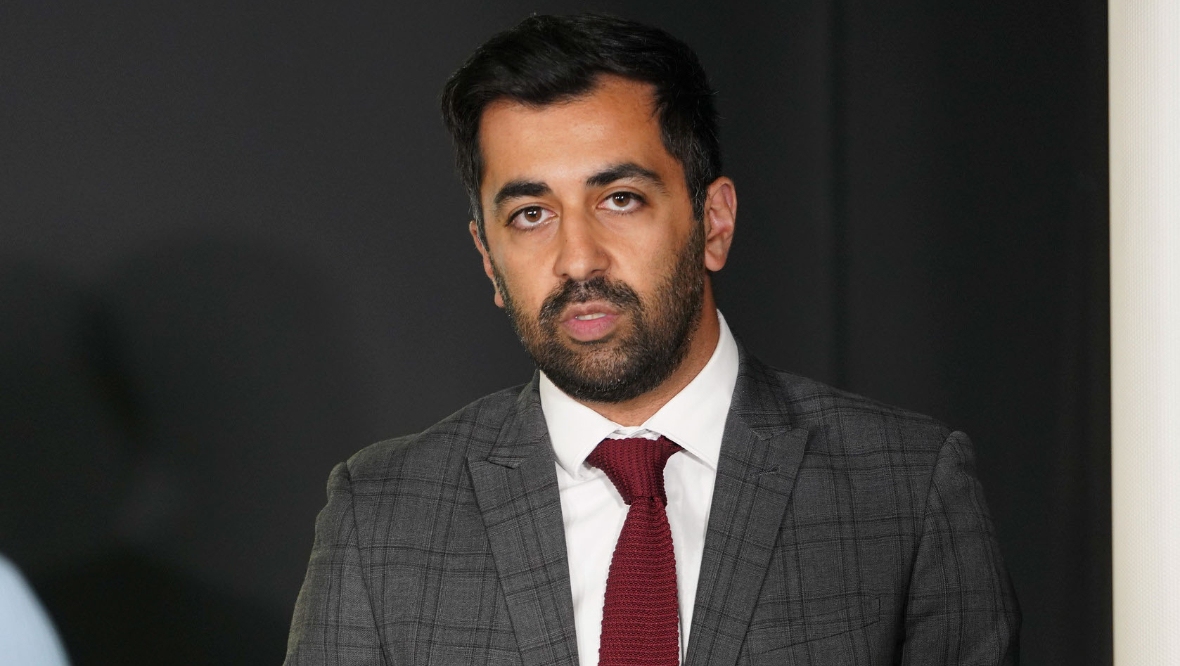 "I have absolute confidence in Humza Yousaf," she told STV News.
"Anybody who thinks the challenges – the very real challenges – our National Health Service is facing now is down to who the health secretary is, probably doesn't understand the nature of those challenges," she said.
Addressing looming strikes in the NHS, Sturgeon said there was "political will" in Scotland for a higher settlement, but the finances were lacking.
Asked if the lack of money line for medics was similar to that for council workers before their pay rise was increased, the First Minister said: "These are not lines, these are facts. We've done the same for the NHS.
"We have already done everything we can within the finite budget we've got, to maximize the offer on the table.
Paramedics and ambulance crew members are the latest health workers to announce dates for industrial action.
They join nurses in every health board in Scotland who voted to walk out on Wednesday, with dates to be confirmed.
"The management of the health service is absolutely the responsibility of the Scottish Government, but our ability to put more resources into the health service depends on decisions taken by the UK Government which determines the overall size of our budget," Sturgeon said.
"We can see from the higher pay increase that NHS workers are being offered in Scotland compared to England and Wales, that political will is there in Scotland – what is holding us back is a lack of funding, and that can only come now from the UK Government."
The First Minister said that the NHS was performing "better in many respects" than the health service in England and Wales, pointing out the opposition parties in Scotland calling for Yousaf to go – Labour and the Conservatives – are in power in control of health in those countries.
"I think what we need to see from the opposition is a bit less political game-playing over the NHS and a real focus on the very real and very hard challenges that our National Health Service is facing.
"That is what I am bringing to bear and that is what Humza Yousaf is bringing to bear."
Sturgeon said Prime Minister Rishi Sunak and chancellor Jeremy Hunt had the chance to overcome "distrust" in Conservative governments.
"They have an opportunity, if they choose to take it on Thursday, to prove those suspicions wrong and I hope they take it," she said.