While his official residence is undergoing renovation, the First Minister has alternative temporary accommodation in Edinburgh.
It means Humza Yousaf joins thousands of people, including more than 9,000 children, who are trapped in temporary accommodation across Scotland, according to Shelter Scotland.
The housing and homelessness charity is delivering a "Happy New Home" card to the SNP leader at Holyrood ahead of First Minister's Questions on Thursday to highlight their plight.
"While the First Minister's official residence, Bute House, is being renovated thousands of people across Scotland, including children, are trapped in temporary accommodation with nowhere to call home," said the charity's director Alison Watson.
"In many cases they are being forced to endure miserable conditions which actively harm their health and are particularly damaging to children.
"Humza Yousaf will be provided with a temporary place in Edinburgh, but while he'll be there for only 20 weeks, a couple with children in the capital can expect to be stuck there for almost two years."
The state of temporary accommodation in the capital was revealed by STV's Scotland Tonight in interviews with those who have had to endure its "depressing" reality.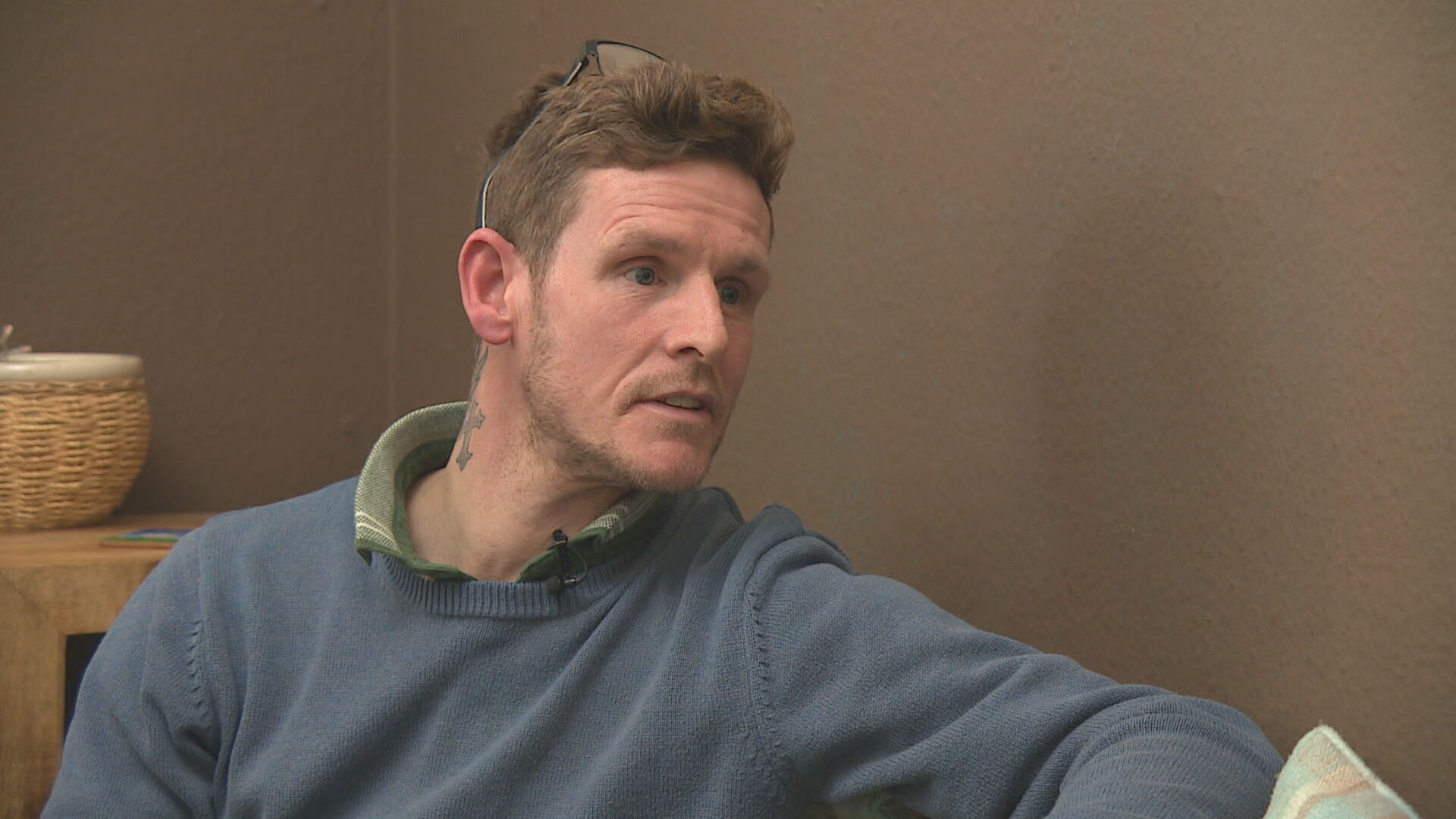 John Conway felt like he was lost in his own city as he spent many nights sleeping in hostels and B&Bs used by Edinburgh Council for homeless people.
Shelter Scotland has identified a lack of social housing as the root cause of Scotland's over reliance on unsuitable temporary accommodation and has called on ministers to deliver at least 38,500 social homes by 2026.
"We know the First Minister will have a very different experience of temporary accommodation than most, but we also know that he has the power to address the housing emergency and put an end to the misery," Ms Watson said.
"What's so frustrating about this situation is that we know what's causing it and we know how to fix it; we need more social housing.
"That's what this campaign is about and that's why thousands of supporters have added their voice to Shelter Scotland's as we ask Humza Yousaf and the Scottish Government to give us the social homes, we, and our children, so desperately need."
The Scottish Government said it had invested £52.5m to date to support councils with their rapid rehousing transition plans and a further £30.5m to prevent homelessness in 2023-24.
Minister for housing Paul McLennan said: "The Scottish Government is firmly committed to reducing the use of temporary accommodation.
"In the longer term, preventing homelessness before it happens and taking a rapid rehousing approach when homelessness does occur, is the best way to limit the number of people in temporary accommodation.
"We are clear such arrangements must be for as short a time as possible. We recognise that a number of local authorities in the central belt face particular challenges in providing settled housing that meets the specific needs of homeless families. We are working with these authorities on potential solutions.
"We welcome the recommendations of the expert group that was tasked with finding ways to reduce the numbers in temporary accommodation and are carefully considering the group's report."