Humza Yousaf has blamed the SNP's Covid law-breaking MP and the police probe into his party's finances for its emphatic defeat at Scotland's first recall by-election.
The First Minister said Thursday's vote in Rutherglen and Hamilton West was a "disappointing and tough night".
Michael Shanks was declared Scotland's newest MP as Labour triumphed over the SNP with a swing of 20.4% – which Sir Keir Starmer called a "seismic" victory.
The seat was previously won by Margaret Ferrier in 2019 when she ran as a candidate for the SNP.
Watch
Yousaf blames Covid law-breaking MP and SNP police probe for by-election loss
The politician was ousted from the party after breaking Covid rules by travelling between London and Glasgow after testing positive for the virus.
A successful recall petition – a first in Scotland – sparked the by-election which has seen campaigning from candidates over several months.
"There's no doubt a number of factors that played into that," he told STV News.
"We were told time and time on the doorstep that Margaret Ferrier's reckless actions were counting against us.
"Of course the police investigation undoubtedly had an impact as well."
The investigation, known as Operation Branchform, has led to the arrest of former first minister Nicola Sturgeon, her husband Peter Murrell and the former SNP treasurer Colin Beattie.
It centres around money raised by the party for a second independence referendum.
All three were released without charge but proceedings remains active for contempt of court.
"But look, the SNP has to reflect, we've got to regroup and we've got to reorganise, we've had tough adversities, tough election results in the past," Yousaf said.
"We'll bounce back stronger. I'm very very keen that we're fighting for the next electoral test."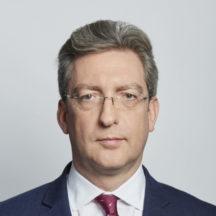 Insight Colin Mackay STV Political Editor
This was a spectacular victory for Labour, and huge loss for the SNP.
Labour's win is not a big surprise in itself, but the nature of that win surpassed their most ambitious predictions.
Last night during the STV by-election special Labour's shadow scottish secretary Ian Murray kept adding a few percent to his predictions every time he spoke, receiving silent briefings on his phone from party bosses at the count in Hamilton; or he did until the swing prediction got to 15% and he stopped because it seemed ridiculous.
In the end the swing was more than 20% from SNP to Labour, no-one predicted that.
I've spoken before about how Nicola Sturgeon's resignation levelled the playing field in Scottish politics, but here is the proof.
In fact, last night's result suggests that playing field has tilted substantially away from Humza Yousaf's SNP towards Labour.
Rutherglen and Hamilton West has been a bit of a yo-yo seat since the SNP landslide in 2015, going back to Labour in 2017, SNP in 2019 and now back to Labour; but the nature of last nights result is more like the 2010 result when Labour polled almost 61%.
The SNP's vote share last night was higher than 2010, more than 10% higher, while the others, particularly the Conservative vote, slumped to a lost deposit.
What this by-election indicates to me is a bit of a realignment of Scottish politics.
With all the SNP's problems and its change of leadership, Scottish politics is moving away from its constant focus on a constitutional crisis to refocus on the cost of living crisis.
The next general election was never going to be a de facto referendum on Scotland's future, it was always going to be a de facto referendum on the UK Government.
In the 2010 General Election, Labour won 41 seats in Scotland and the SNP just six.
I don't think it will be quite that big a gap at the next General Election, but last night the tide turned in Scottish politics.
STV News is now on WhatsApp
Get all the latest news from around the country
Follow STV News
Follow STV News on WhatsApp
Scan the QR code on your mobile device for all the latest news from around the country