Fergus Ewing has called for SNP members to be given another vote on whether the party should continue working with the Scottish Greens.
The veteran politician said the recent decision by the former leader of the Greens to quit the party should "send a message" to Humza Yousaf.
Robin Harper, who co-led the party before Patrick Harvie, announced the resignation of his lifetime membership earlier this week.
He said the Scottish Greens had "lost the plot" and criticised his former colleagues over their stance on transgender rights and independence.
The Greens, he said, have moved too far to the left.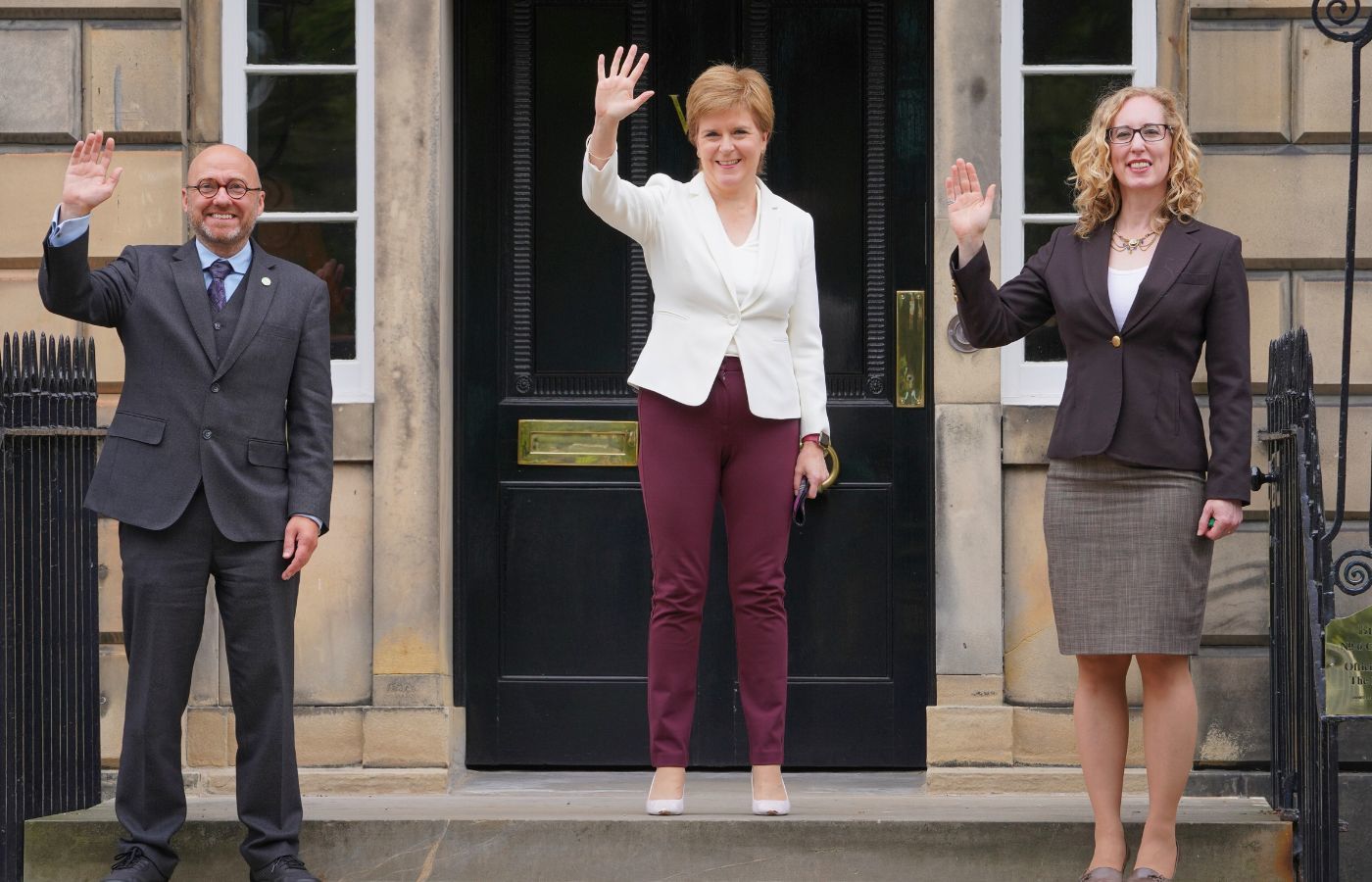 Ewing, a regular critic of the Scottish Government and the Greens, said he agreed with much of Harper's comments.
"His main charge, which is that his party has become a party of extremists, is spot on," the SNP MSP said.
"The relationship that we had with the Green Party was supported, yes, by an overwhelming majority of our members in 2021, but that was before it was put into practice and before anyone realised the full enormity of dealing with these extremists.
"Perhaps now is the time to re-ballot SNP members.
"I suspect the result would be very different."
A spokesperson for the SNP rejected the call from Ewing, saying members had recently reaffirmed their support for the party's relationship with the Greens.
An SNP spokesperson said: "Only a matter of months ago, SNP members voted to elect Humza Yousaf as SNP leader and First Minister after he stood on a platform endorsing the Scottish Government's cooperation agreement which 95% of party members voted to support."
Following the 2021 Scottish parliamentary elections, the SNP and Greens signed the Bute House Agreement.
The deal gave the SNP a majority in the Holyrood – with agreement on issues such as independence and gender reforms – and handed the Greens two ministerial posts, one for Harvie and another for fellow co-leader Lorna Slater.
Some in the party, such as former leadership contenders Kate Forbes and Ash Regan, have been critical of the partnership.
The Greens have also faced attacks from the opposition over their stance on the gender reform bill and their handling of the deposit return scheme (DRS).
The Tories previously tried to oust Slater – who is in charge of the DRS – through a failed no-confidence vote.
A Scottish Greens spokesperson said: "The Bute House Agreement was supported by the vast majority of members from both the Scottish Greens and the SNP, as well as both MSP groups.
"The Agreement has allowed us to deliver real change for people and planet.
"Whether it is a £25 a week Scottish Child Payment that is lifting families out of poverty, free bus travel for everyone under 22 or a ban on new incineration and record investment in wildlife, nature and recycling.
"There will always be some who oppose change, they are entitled to. In the meantime, we will continue working in government to build a fairer, greener Scotland."