Faiza Yousaf has said she came off Twitter after witnessing 'attacks' on her younger brother.
First Minister Humza Yousaf, who previously held roles as transport minister, justice secretary and health secretary, has previously been labelled 'Humza Useless' by some opponents and critics.
But Ms Yousaf said her younger brother doesn't take such remarks personally, adding that people are "entitled to their opinion".
In an exclusive interview with STV's Scotland Tonight, she said: "I was recently in the hospital for a hospital appointment for my mum, and was walking through and I heard the sort of porters talking amongst each other. And one of them said, 'Yeah, you know, useless Yousaf'.
"I wanted to kind of say something to that but I was like, well, they're entitled to their opinion about someone. He's a public figure.
"But interestingly, I actually spoke to Humza about that and his reaction actually almost settled me. He was able to almost laugh it off, like, 'how unfortunate Yousaf goes with useless'.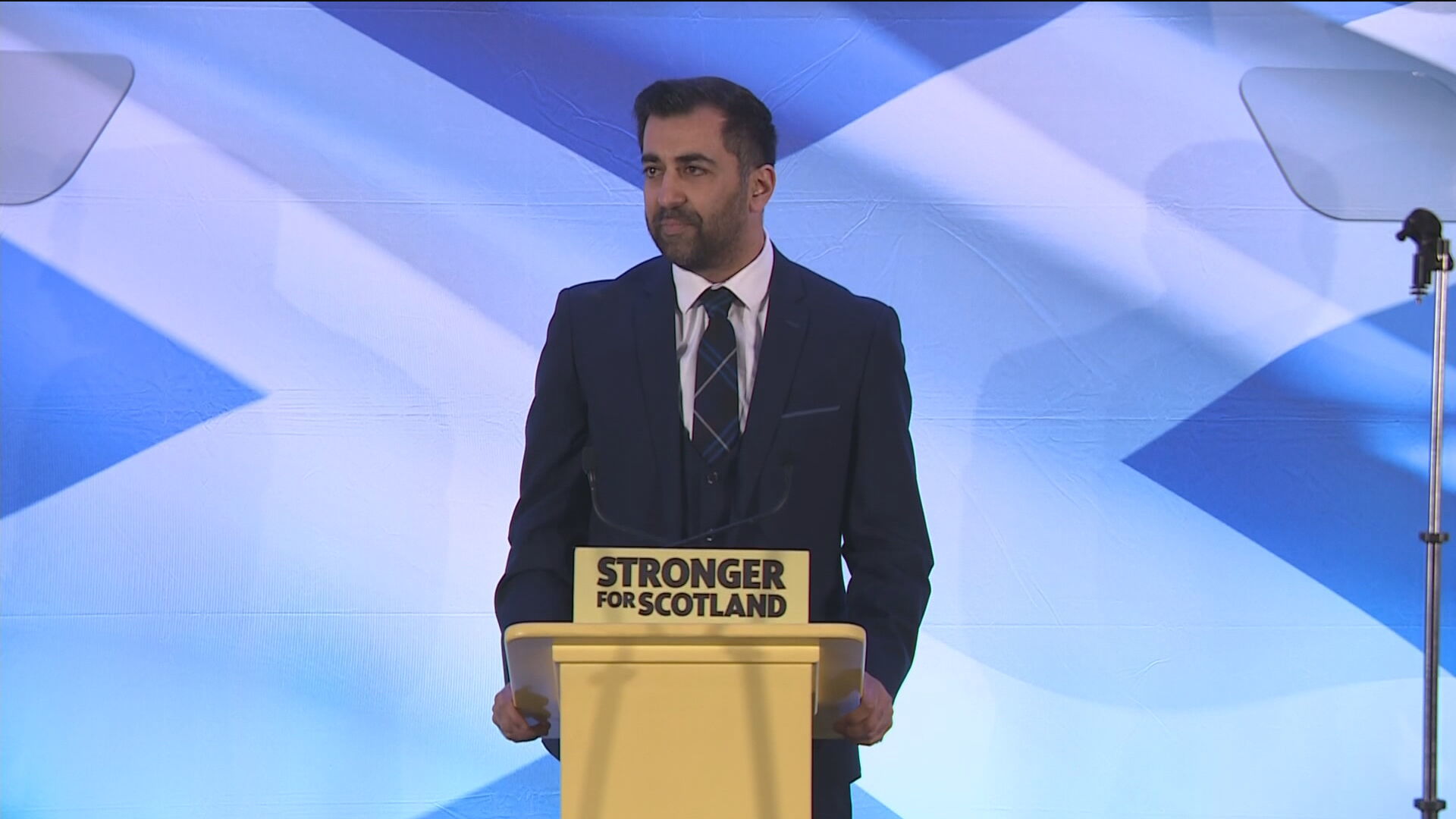 "If he's able to be quite relaxed and not take these remarks so to heart, that kind of helps me."
Ms Yousaf said she was forced to come off Twitter after witnessing the scale of abuse her brother has faced online.
She added: "It's sort of hard to restrain myself and appreciate that there's no point in arguing with people on social media or saying anything.
"There's been the odd thing where I've come on, but it doesn't do me any good.
"It's something that is quite difficult for me – to separate out the politician from the brother. So for me, Humza is Humza.
"He's my little brother and the two are kinda meshed together, whereas when I see things online, it's quite hard to separate. That's not my little brother that they're attacking."
Ms Yousaf described Humza as "mischievous" and a "prankster" growing up and a "leader among friends" when he got to high school.
She claimed his interest in politics grew after the 9/11 terror attacks and the Iraq war as he chose to study the subject at university.
She said: "That's when it was almost an awakening or understanding of his own identity – with the Iraq war, the government was not listening to what the people wanted.
"When he's passionate about something, he puts his heart and soul into it."
Ms Yousaf said Scotland having its first ever Asian and Muslim First Minister sends a "phenomenal" message to future generations.
"My cousin was saying that back in the day when we grew up, we'd be so excited seeing another Asian person on the TV," she said. "I remember being excited for Konnie Huq on Blue Peter.
"To think that for my nieces, a first minister that's Asian and Muslim, that's just standard. What a message to send that this is where we're at. It's incredible."
Scotland Tonight is on STV and the STV Player at 10.40pm on Wednesday, April 5.