The Scottish Government's education secretary will announce a summit on violence in schools on Wednesday after reported incidents reached the highest level in five years.
On Thursday, freedom of information requests revealed there were nearly 15,000 incidents of violence reported last year – 10,852 of which were in primary schools.
However, the true figure is higher with Glasgow and South Ayrshire not providing the data.
At a debate in Holyrood on Wednesday, education secretary Jenny Gilruth, who is herself a former teacher, is expected to announce that the Scottish Government will host an emergency summit on the issue involving violence in schools.
At Holyrood, Gilruth will say that the Scottish Government should work with young people, parents and carers, schools, local authorities and unions to host the summit, which aims to identify the work needed to ensure that the right framework for accurately reporting instances of violence is in place, the right guidance on exclusions laws and policies is available, and the right resources that are needed to support schools, parents and carers and young people themselves are available to assist them in promoting acceptable behaviour and tackling violence and disruption.
It comes after Watchdog Education Scotland published a review in April that found bullying across Scotland's schools was at risk of being under-reported because it wasn't recorded properly.
It came after a number of disturbing videos of attacks involving pupils were shared widely on social media.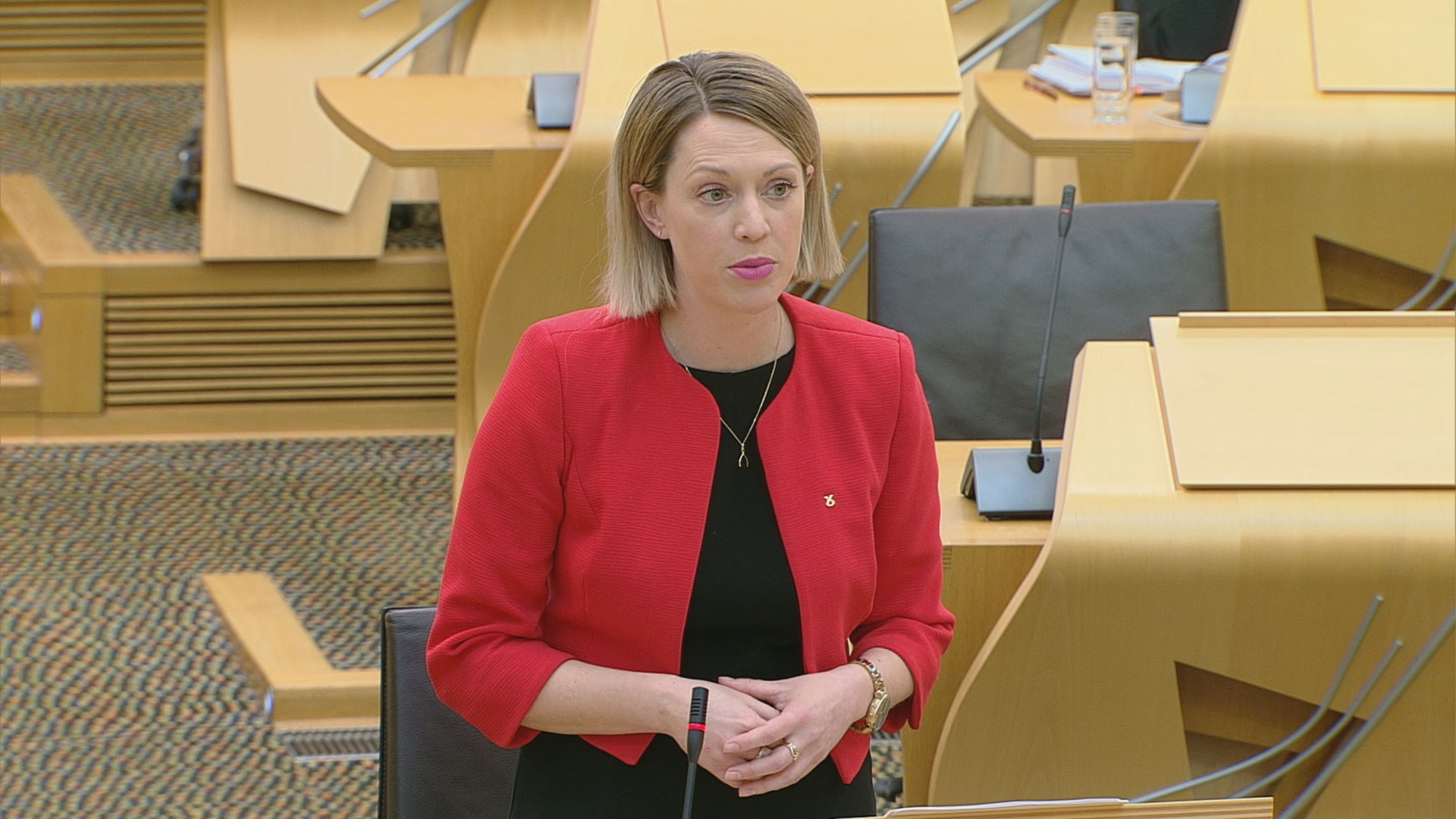 Gilruth has already said the Government will publish an update on the national picture of behaviour in schools by the end of the year.
Speaking about violence in schools soaring, one teacher who spoke anonymously to STV News said: "You see the clock tick down in the morning and you just pray that certain children come in and they're in a good mood.
"Everything is about de-escalation, and that's good, but there's no follow up to it, so very often you're seeing children who have just spent the morning hurling abuse at you, taken away, have a wee play in another room, sometimes they'll be sent home but that's not the answer. The occasions when they're sent home, it's almost like a win for them."
She said that the lack of support for social work is affecting education services.
"You've got children that should be in care really suffering where they are totally slipping under the radar," she said. "They're coming in, they've not been fed, they've not had the proper care they need. Often they are spending too much time on electricals, so they're spending all that time on the internet, and it's a form of neglect, like a modern new, contemporary form of neglect.
"It's affecting the way they can process and regulate and then you have to deal with that."
The teacher added that there is a "skewed" iteration of inclusion, where additional needs and behaviour are becoming conflated.
She called for the Scottish Government to make efforts to collate real teacher experiences
"There's no record of what's really happening to teachers beyond staffroom conversations, conversations on social media. You do report when incidents happen with the council, and I've done loads of these forms and there's no follow up," she said, "We're at the point where when something happens in a classroom, it's, 'well, what did the teacher do? How are things de-escalated?' But everything is coming down to the teacher, but external services are not there.
"Social work, there's no truancy, and there's very little support from educational psychologists. Educational psychologists are there, but the role isn't adequate. It's not enough. Everything comes down to the teacher can do this, the teacher can do that, the teacher can do this."
Teaching unions and opposition politicians have called for more to be done.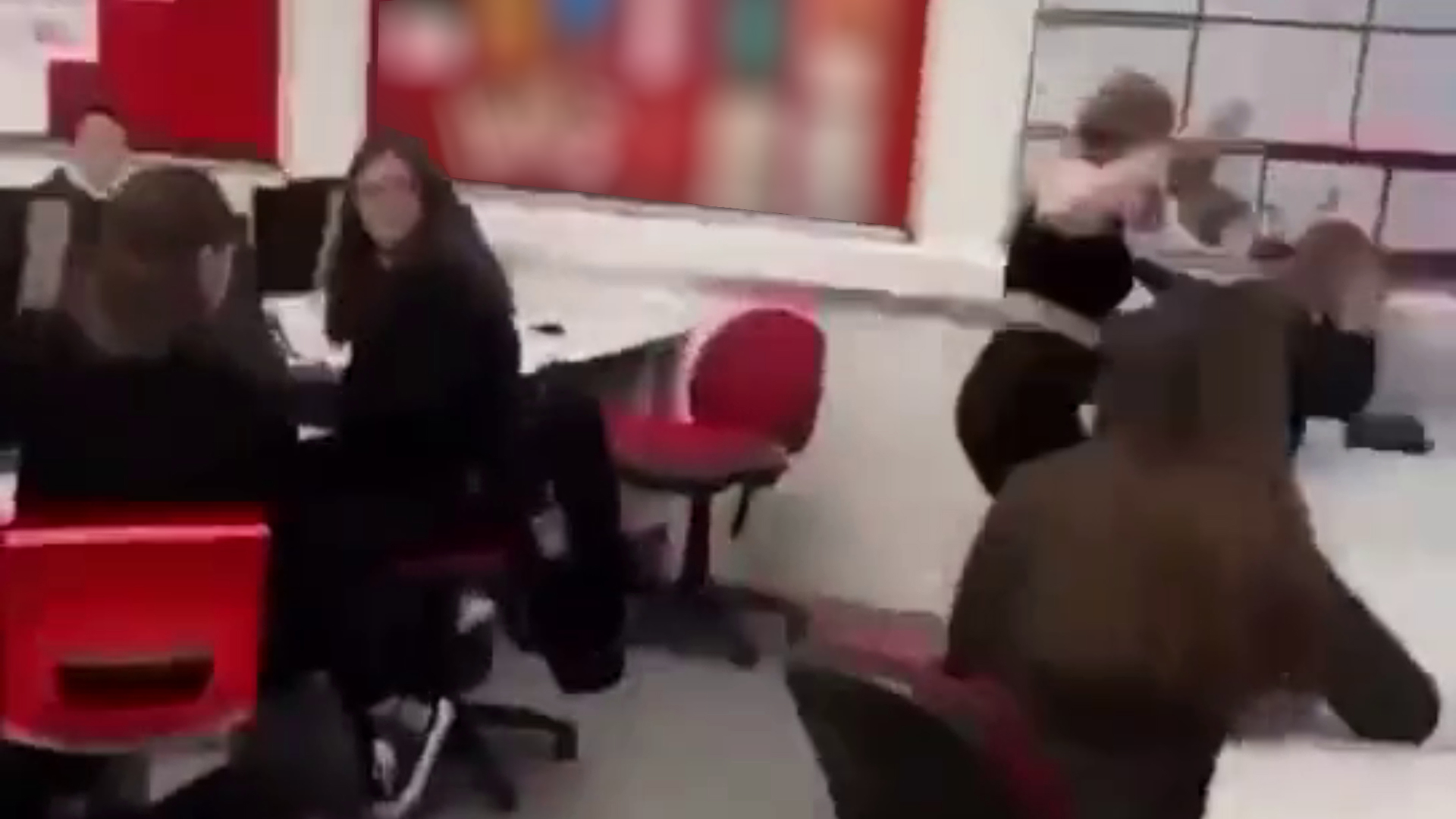 Teaching union NASUWT's national official, Mike Corbett said: "It's about time the Scottish Government made strong and unequivocal statements about the rights of teachers to a safe working environment, and took action to ensure that these rights are being delivered in every school."
Scottish Labour's Pam Duncan-Glancy has urged Gilruth to 'act fast', listen to teachers and deliver an urgent statement on how the government will keep them safe and let teachers teach.
She said "For far too long SNP Ministers have buried their head in the sand about this growing crisis.
"This summit cannot be a talking shop or a photo op – we need a real plan to keep classrooms safe."
Willie Rennie, the Liberal Democrat's education spokesperson said: "We need a considered approach that gets straight to the root cause of the violence.
"We also need to invest far more in specialist provision, such as classroom assistants, education psychologists and specialist teachers."
Scottish Conservative shadow cabinet secretary for education Stephen Kerr said: "It may have taken a Scottish Conservative debate on the issue to spur the SNP into action but we welcome the education secretary's belated admission that urgent action must be taken to tackle the national scandal of school violence.
"Under consistent pressure from the Scottish Conservatives on this issue, Jenny Gilruth has finally recognised the impact of escalating violence on teachers and pupils.
"We hope that the emergency summit on school violence, which the education secretary has committed to, will be a positive first step towards addressing this crisis in our classrooms.
"But the true test will be turning these words into action. If education really is a priority for the SNP, they must continue to follow the Scottish Conservatives' example and work constructively to ensure that everyone in our schools is free from the threat of violence or disruption.
"So I hope to hear Jenny Gilruth put some meat on the bones of this announcement during today's debate."