Justine Milne has been on one-year contracts since graduating from teacher training in 2018.
Every time the summer holidays roll around, she is left without a job and has to rely on supply work until another fixed-term position becomes available.
She's currently working in a Covid recovery role as a physical education teacher, however the funding ends in June and once again she'll be unemployed.
"There's not enough jobs for people to get into the profession and get a permanent post," Justine says.
"All the political parties are saying we'll recruit this amount of teachers, but it's not about recruiting more teachers.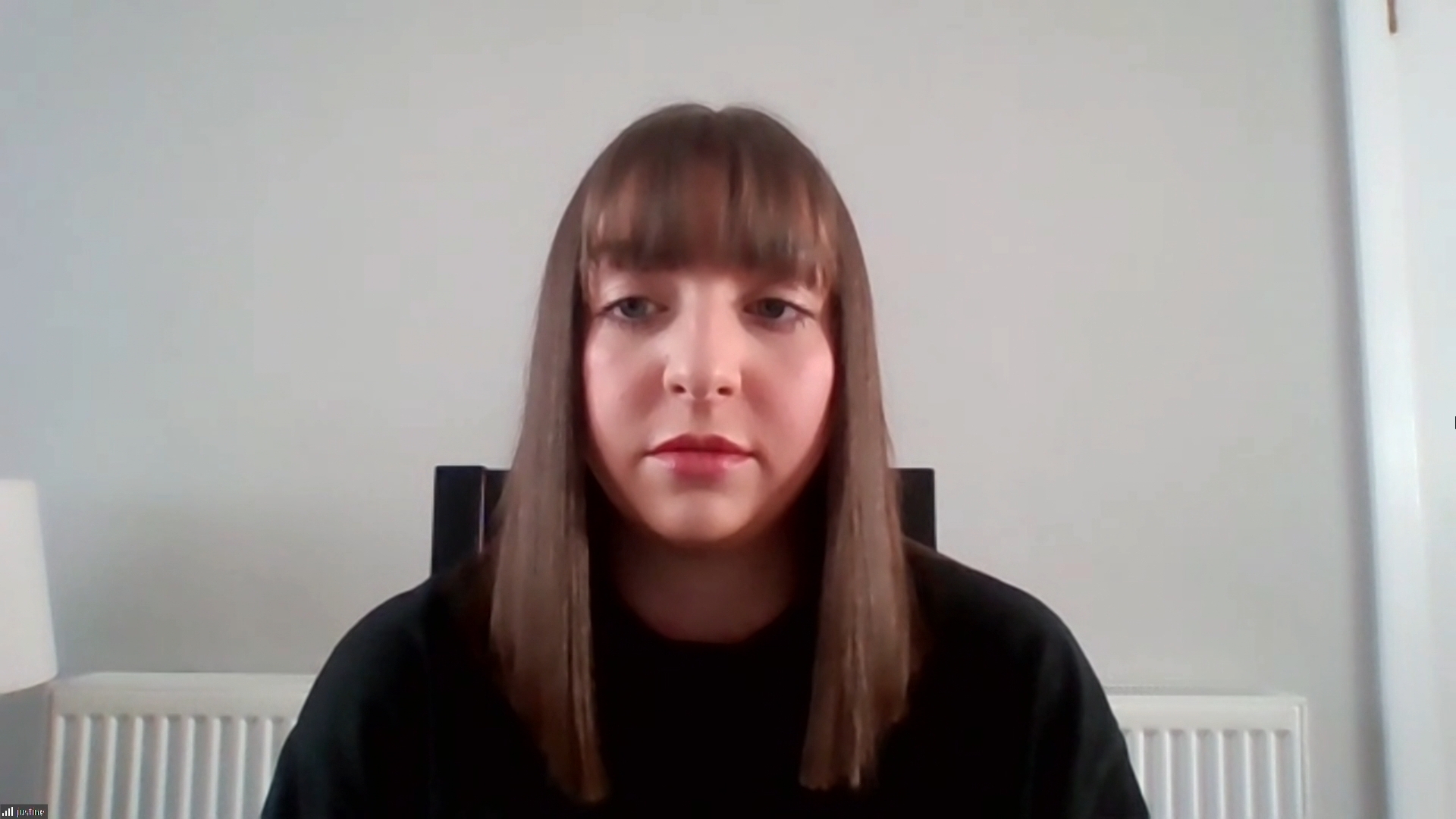 "There's plenty of us sitting here. It's a case of finding a way to make them permanent positions.
"We want them to push for smaller class sizes. That would then increase permanent posts for people, and help with the Covid recovery and closing the attainment gap."
Education is a key issue in the Holyrood election campaign as parties set out how they propose to support pupils and teachers who have spent long spells out of the classroom.
What do the numbers tell us?
Figures show the number of probationary teachers going into temporary contracts is at its highest level since 2007.
In 2019-20, 1404 probationary teachers went into fixed-term jobs – up from 972 the year before, a 44% increase.
Justine is one of more than 1700 staff who wrote an open letter saying they are unable to secure permanent work because of local authority policy and practices.
They highlighted that the majority of the 1400 posts created with Covid-19 funding were due to end in June and said fewer posts were being advertised at a time when pupils needed the most support.
Unions have warned that councils are unwilling to create permanent posts using temporary Covid funding.
They say one in 10 teachers is on a temporary contract with the frustration driving many from the profession.
'I might have to walk away'
Justine is among those losing patience.
"If I'm in this position again next year, going on to my fourth year of it, I think I'm going to have to walk away," she says.
"It's so stressful. It's so worrying. It gets you to the point where you just want to cry about it.
"You've got no stability in life whatsoever. You can't try and think about the future because you have no idea where you're going to be."
For pupils, the end of the Easter holidays meant a full return to the classroom for the first time since Christmas.
"It's been difficult being at home, trying to motivate yourself and keep going, but being back at school is good," says sixth-year pupil Innes.
Senior pupils are facing a second consecutive year without sitting exams, so grades will be determined by teacher judgement and backed up by evidence.
The approach varies across schools, with some complaining assessments are formal exams by another name.
The confusion has led to calls for reform of the Scottish Qualifications Authority (SQA) to ensure greater transparency and accountability.
The SQA says it has made it clear that there is no requirement to replicate full formal exam or prelims.
What do pupils think?
Gabby: "It's not based on one or two exams, it's based on your overall performance of the whole year so the teachers get to see you and you can do monthly tests."
Amelia: "I tend to get really anxious and nervous. I think it's such a good opportunity to get a better grade that you could actually use in the future."
Kyle: "I think it's a better system than last year. We've been more prepared for it, so I think it will be a bit more fair on the pupils."
Closing the gap
The pandemic has also laid bare inequalities; Audit Scotland recently found the gap between the achievements of the least and most well-off pupils remains wide.
Many teachers feel a gulf has opened between them and policymakers when it comes to helping the most disadvantaged pupils.
Teacher Zem Chefeke says: "If pupils feel that their wellbeing has been taken care of, if they feel safe in our classrooms and our schools, if their mental health is something that we value and take seriously and we work to address that, then the attainment will come.
"But we're not being asked that, and even if we are being asked, it doesn't seem that what we are asking is being put in place."
A survey of more than 2000 teachers on a support group agreed the focus should be on teacher numbers.
Nuzhat Uthmani was among those who carried out the survey.
"The number one priority, said 66 per cent of respondents, is smaller class sizes above anything else that we really need to make an impact on our teaching and learning experiences both for staff and for pupils."
Smaller classes and more jobs creates an "opportunity to build something better" after the election, says teacher Gemma Clark.
She adds: "There are thousands of teachers who are on zero-hours contracts that could be given jobs and there are also student teachers who have been left in a difficult position who have been told they haven't completed enough placement time because of the pandemic to be allowed to qualify."
What are the parties pledging?
SNP
Invest £1bn over the next parliament to close the school attainment gap;
Recruit additional 3500 teachers and classroom assistants
Scottish Conservatives
Recruit 3000 more teachers;
Set up a £35m national tutoring programme
Scottish Labour
Provide every pupil with a personal comeback plan;
Scrap national standardised assessments.
Scottish Greens
Recruit 5500 additional permanent teachers;
Reform the SQA and Education Scotland.
Scottish Liberal Democrats
Guarantee every qualified teacher a job to cut class sizes;
Minimum teacher starting salary of £30,000.