Sewage dumping into Scotland's waters is going unchecked in nine council areas.
In 2022 Scottish Water figures showed there was a 30% increase in the number of sewage overflow events.
In total 14,008 discharges were logged, up from 10,799 incidents in 2021.
But the real figure could be higher because only around 4% of the 3,614 sewage overflows in Scotland's 31,000-mile sewer network are currently monitored.
In Angus, Clackmannanshire, Dundee, East Lothian, Edinburgh, Inverclyde, Midlothian, Moray and South Ayrshire, no discharge points are monitored by Scottish Water.
The Scottish Liberal Democrats say this is despite images emerging of sewage pouring into rivers in these areas.
The party compared Scotland's situation to England, which has 14,470 overflows, of which 91% are monitored.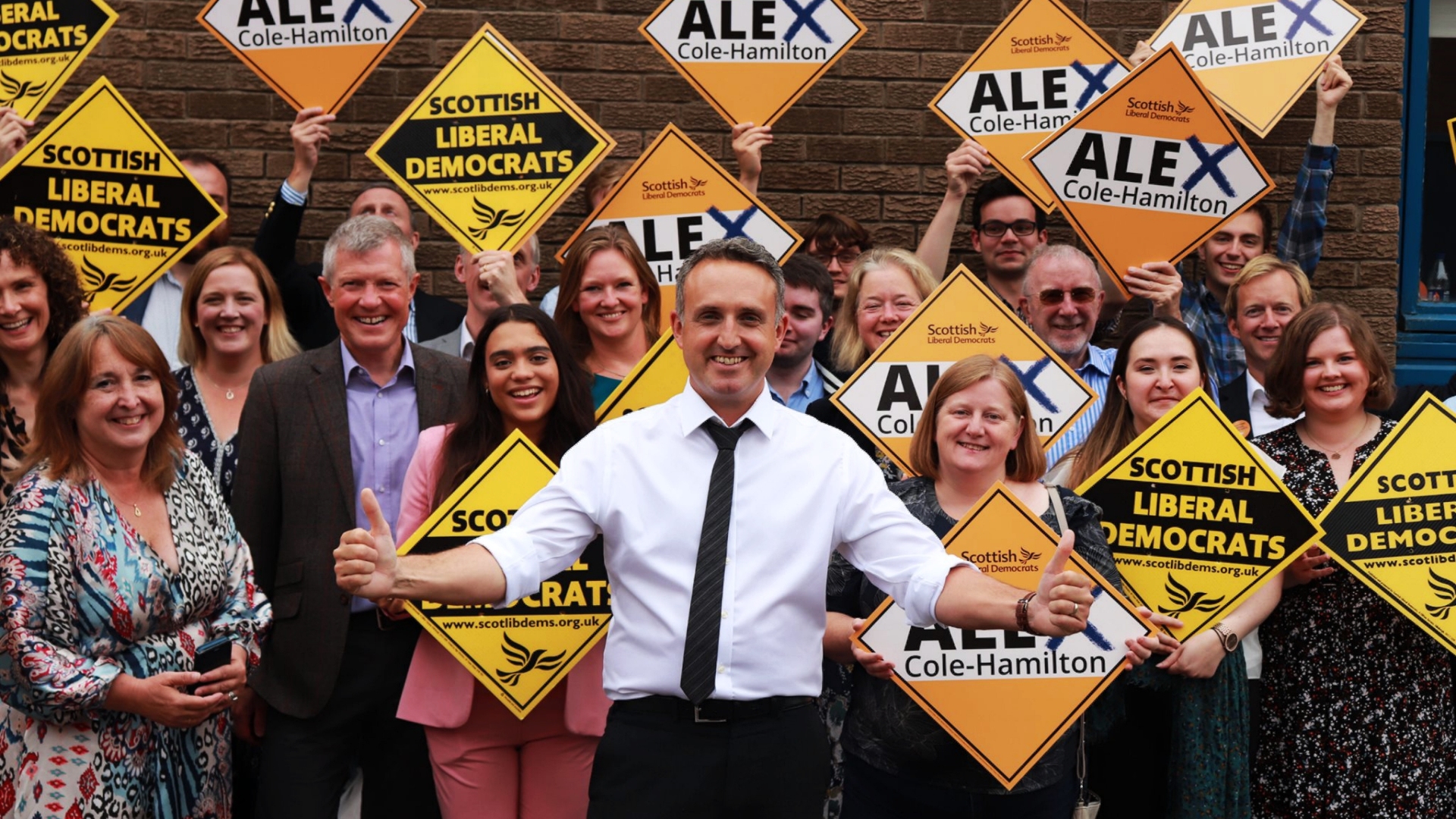 Alex Cole-Hamilton, the party's leader, is calling for the Scottish Government to order the monitoring of all sewage discharge sites in Scotland.
The Edinburgh Eastern MSP said: "Across Scotland we know there were more than 14,000 sewage spills last year but people are being kept in the dark about the true scale of the problem
"I was shocked when I found out that no monitoring was taking place in Edinburgh and many other local authorities across Scotland. Local people have seen it happening and the filthy consequences. They deserve to know how often sewage is being pumped into our rivers and waterways.
"At the moment in England almost every sewage overflow is monitored but in Scotland it's only a small fraction. The Scottish Government-owned water company should record and publish all sewage discharges so we get a true picture.
"Scottish Liberal Democrats are campaigning for an acceleration of measures to upgrade Scotland's Victorian sewage systems and prevent almost 19,000 Olympic pools worth of sewage from flowing into our rivers and onto our beaches."
The Scottish Government said it takes sewage pollution incidents very seriously and works closely with SEPA and Scottish Water to reduce any impact on the water environment.
A spokesperson said: "Comprehensive monitoring of our water environment is already undertaken by SEPA to assess water quality, water quantity (flows and levels), physical condition and ecology which are combined to produce an overall classification. Therefore, increasing the monitoring of sewage outflow pipes would not change the classification of the water environment by SEPA.
"66% of Scotland's water environment is assessed as having 'good' status, whereas Environment Agency figures for England are only 16%. 87% of Scotland's entire water environment is assessed by SEPA as having a 'high' or 'good' classification for water quality, up from 82% six years ago.
"Scottish Water's Improving Urban Waters Routemap, which supports the national River Basin Management Plan objectives (92% good water quality by 2027), commits further investment of up to £500m. Scottish Water remains on track to deliver on its commitment set out in the Routemap to install at least 1,000 new monitors on the network by the end of 2024."