First Minister's Questions was suspended on Thursday after a protester was heard interrupting proceedings.
Scottish Tory leader Douglas Ross was heard sighing and saying "f***'s sake" as Holyrood's presiding officer suspended the session.
A protester was heard shouting about oil and gas.
He later apologised to parliament and his watching mother for using "industrial language".
After FMQs reconvened, the Scottish Tory leader criticised the demonstrator and the increasing number of disruptions seen in the chamber during the last few months.
He said: "It's getting very tiresome, these constant interruptions at First Minster's Questions.
"We are here, democratically elected to put questions to the First Minister and, when it gets disrupted like that, people watching and people who want to hear the answers are getting pretty fed up with that childish behaviour."
Ross was quizzing Nicola Sturgeon on the Scottish Government's controversial deposit return scheme before the interruption.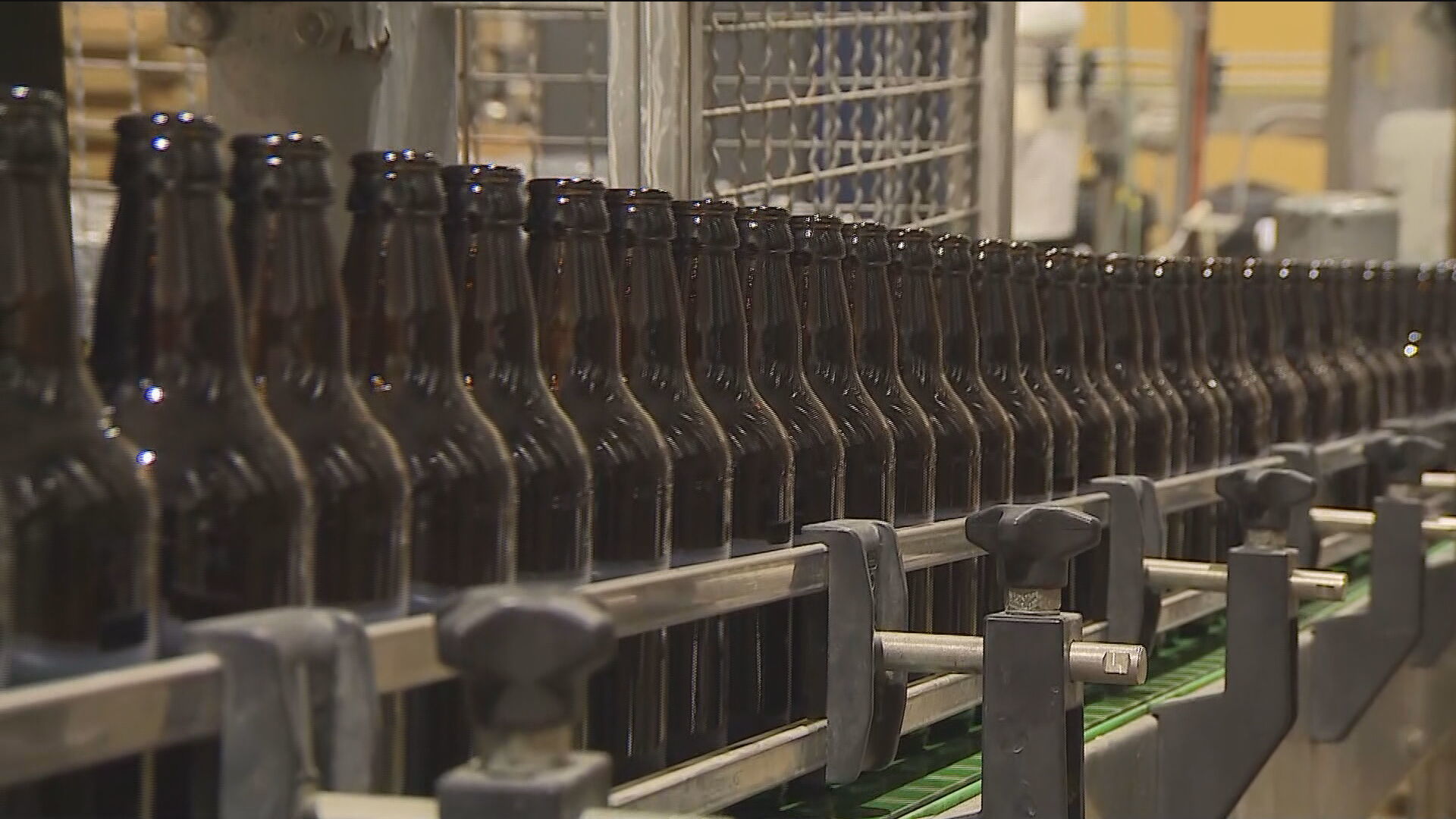 He called the recycling initiative an "absolute shambles" as he pointed to the low number of businesses signing up for the programme.
Some 664 companies have signed up for the scheme. Critics have said this accounts for only 16% of producers that sell drinks across the country.
The First Minister defended the scheme, saying that the businesses who have signed up for it accounted for more than 90% of all containers sold in Scotland.
She said opposition politicians, including Scottish secretary Alister Jack, had "distorted" the facts around the initiative.
Sturgeon said: "Anybody looking at this rationally would see that it's the number of bottles, the percentage of the product covered that matters most.
"The vast majority of product is actually produced by a relatively small number of producers and as of yesterday more than 90% of product, more than 90% of the share of the market, is covered and that is the crucial point."
The initiative involves shoppers paying an extra 20p when purchasing drinks in a can or bottle, with the deposit returned when they bring back the empty container for recycling.
All three SNP leadership candidates have vowed to change or delay the scheme.
Humza Yousaf, Kate Forbes and Ash Regan all agreed to alter the current plans if they become first minister.
Forbes, who sits in Sturgeon's cabinet as finance secretary, said the scheme could cause "economic carnage".
On Wednesday night, the candidates went head to head at the first of several hustings organised before a leader is selected on March 27.
Anas Sarwar joined Ross in criticising the three leadership contenders, saying they were "trashing" Sturgeon's time in government.
All three SNP leadership candidates have said they would revisit Sturgeon's plans for a National Care Service while Forbes and Regan have been critical of the Scottish Government's gender reforms.
The Scottish Labour leader labelled the selection of leaders on offer to SNP members as "woeful".
Sturgeon defended her colleagues, and added that she would not express a preference for who should succeed her as first minister.