Douglas Ross has committed to voting in favour of sanctioning Boris Johnson after a Westminster inquiry found he deliberately misled Parliament over lockdown-breaking parties at Downing Street.
The Scottish Tory leader said he would support the recommendations of the Privileges Committee which recommended he lose his former members' pass, which allows him limited access to the parliament.
The cross-party group of MPs had also recommended he be suspended for 90 days but the former prime minister quit last week after being handed an advanced copy of the report.
He had denounced the investigation as a "kangaroo court" and called its conclusion "deranged".
Ross, who is both an MSP and an MP, told STV News he respects the committee's findings.
"I'm very clear, although it's a personal choice for all MPs next week, that I will be supporting the recommendations of the committee," he said.
Asked if he regretted backing the former prime minister, the Scottish Tory leader said "even Boris Johnson's harshest critics would recognise he had achievements in his time in office".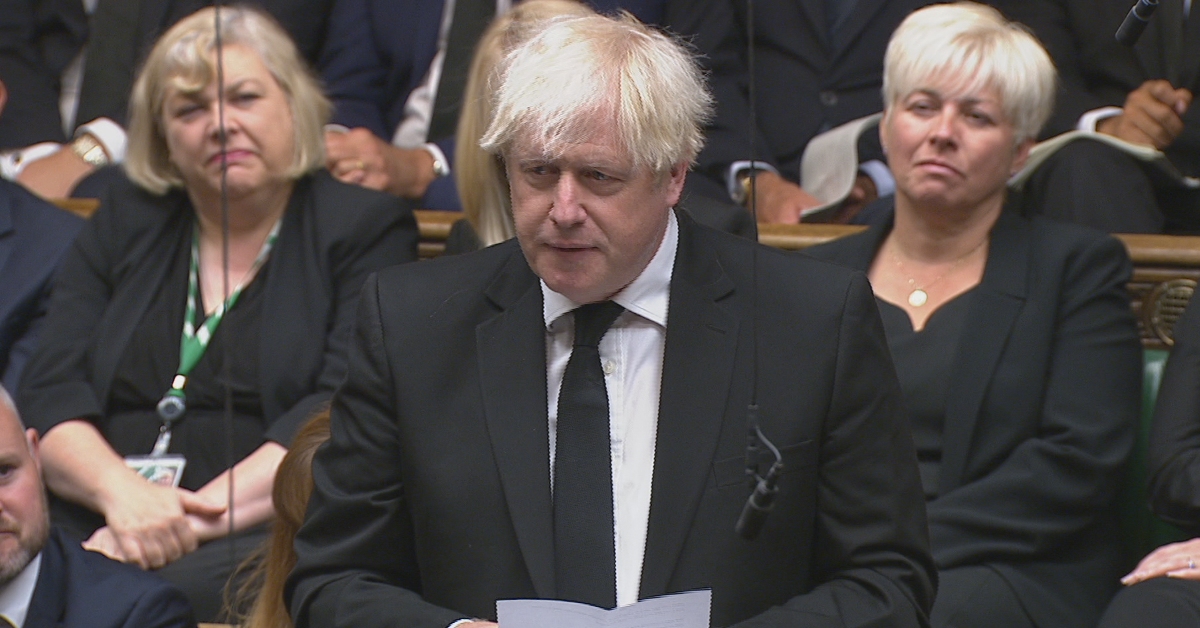 The Tory MSP and MP highlighted his record on the UK's vaccination rollout and his response to the war in Ukraine.
He said it was "wrong" for Johnson to attack the Privileges Committee, citing earlier comments where he said he respected the group of MPs.
"He has voluntarily decided, less than a week ago, to leave the House of Commons, to stand down as a member of parliament for his constituency.
"So he has decided to walk away and I don't think we will see him coming back to frontline politics any time soon."
Not all Tory MPs have publicly declared whether they will vote in favour of sanctioning Johnson.
Speaking in Holyrood earlier, Humza Yousaf urged every Scottish Tory MP to back the committee's findings.
He told journalists: "This is an extraordinarily dark day and a dark chapter on Westminster's history.
"I am thinking, primarily first and foremost of all of those who lost loved ones during Covid, those who couldn't attend a funeral because of the restrictions in place during lockdown, those who couldn't hold the hands of a loved one because of the restrictions in place.
"Boris Johnson has not just betrayed the House of Commons but he has betrayed every single person in this country.
"What I would say is the Scottish Conservatives who backed Boris Johnson to the hilt, who invited him to their party conference, they should not only apologise for that full backing they gave Boris Johnson but it is incumbent on them if this report is brought to the House of Commons, when it is brought to the House of Commons, that every single Scottish Conservative MP votes to sanction Boris Johnson."
STV News has contacted every Scottish Conservative MP to ask if they will vote with Ross to sanction Johnson.