Donald Trump moved swiftly from defendant to campaigner after pleading not guilty to charges in a Miami courtroom on Tuesday.
The prospective Republican candidate became the first former US president to face a judge on federal charges as he denied 37 counts of hoarding classified documents and refusing government demands to return them.
Having posted social media and public broadsides against the prosecution which he claimed is being pursued for political purposes, Trump sat silently in court with his arms crossed.
A lawyer entered the not guilty plea on his behalf with Trump – who also faces charges in New York over hush money payments and further investigations in Washington and Atlanta – not having to surrender his passport nor having any restrictions imposed on his travel.
The court appearance is the first step in a legal process which will unfold during the 2024 presidential race, and the former president headed back into campaign mode as he visited Cuban restaurant Versailles where supporters sang Happy Birthday, a day before his 77th birthday.
He repeated his claims of the investigation being politically motivated, calling prosecutors "thugs" when he returned to his resort in Bedminster, New Jersey, telling supporters that if he wins a second term as president he would appoint a special prosecutor to investigate President Joe Biden and his family.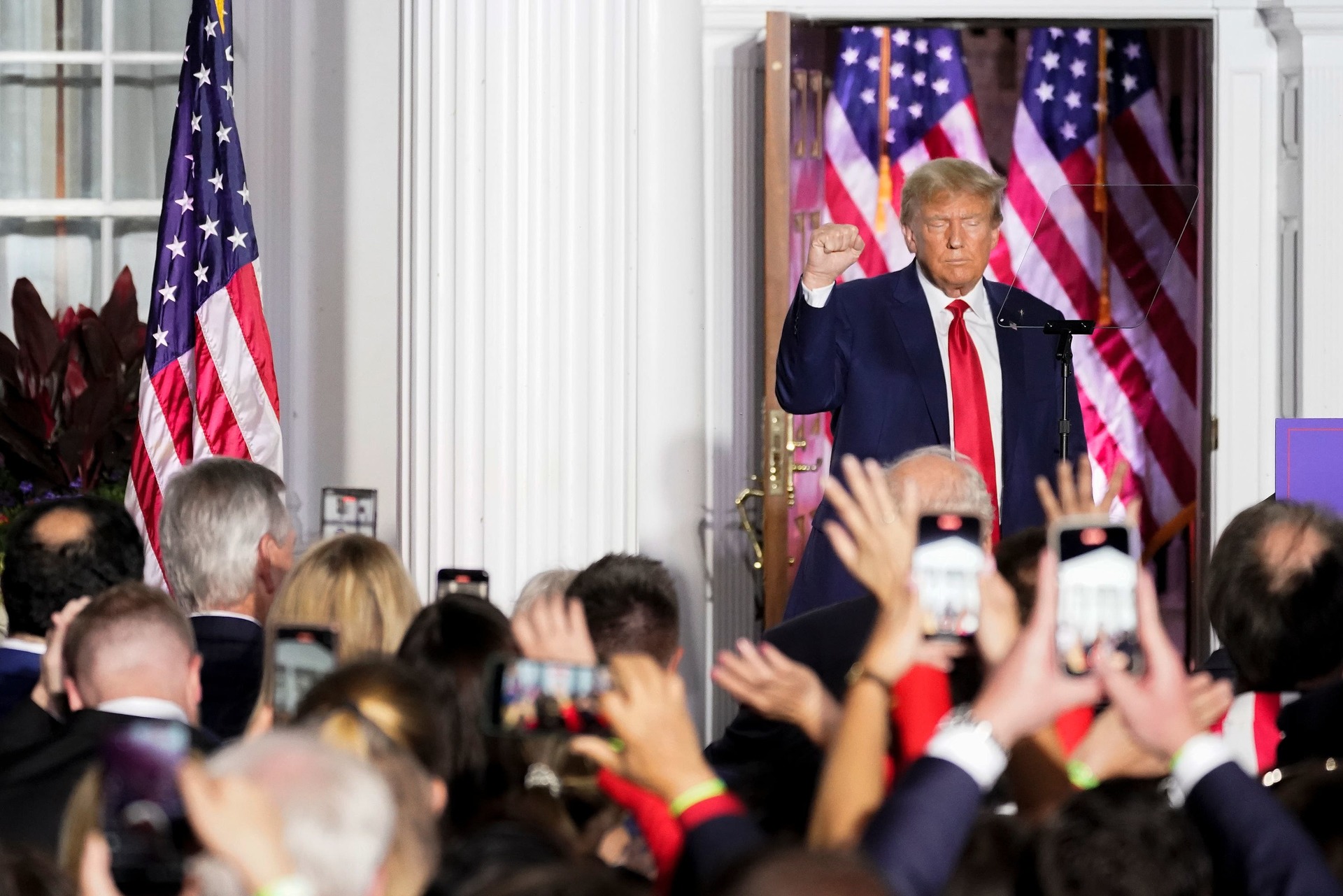 Among those to have come under attack from Trump has been special counsel Jack Smith, who was appointed by attorney general Merrick Garland and attended Tuesday's arraignment, sitting in the front row behind his team of prosecutors.
Trump did not say a word during the court appearance, other than to occasionally turn and whisper to his attorneys, clasping his hands on the table in front of him as the lawyers and the judge debated the conditions of his release.
While he was not required to surrender a passport, the presiding magistrate directed him not discuss the case with certain witnesses including Walt Nauta, his valet who was indicted last week on charges he moved boxes of documents at Trump's direction and misled the FBI about it.
Nauta did not enter a plea on Tuesday because he did not have a local lawyer.
Objecting to the idea of imposing restrictions on the former president's contact with possible witnesses, attorney Todd Blanche said: "Many of the people he interacts with on a daily basis — including the men and women who protect him — are potential witnesses in this case," Blanche said.
Although Trump appeared before a federal magistrate at the hearing, the case has been assigned to a District Court judge he appointed.
Aileen Cannon ruled in his favour last year in a dispute over whether an outside special master could be appointed to review the seized classified documents – a ruling overturned by a federal appeals panel.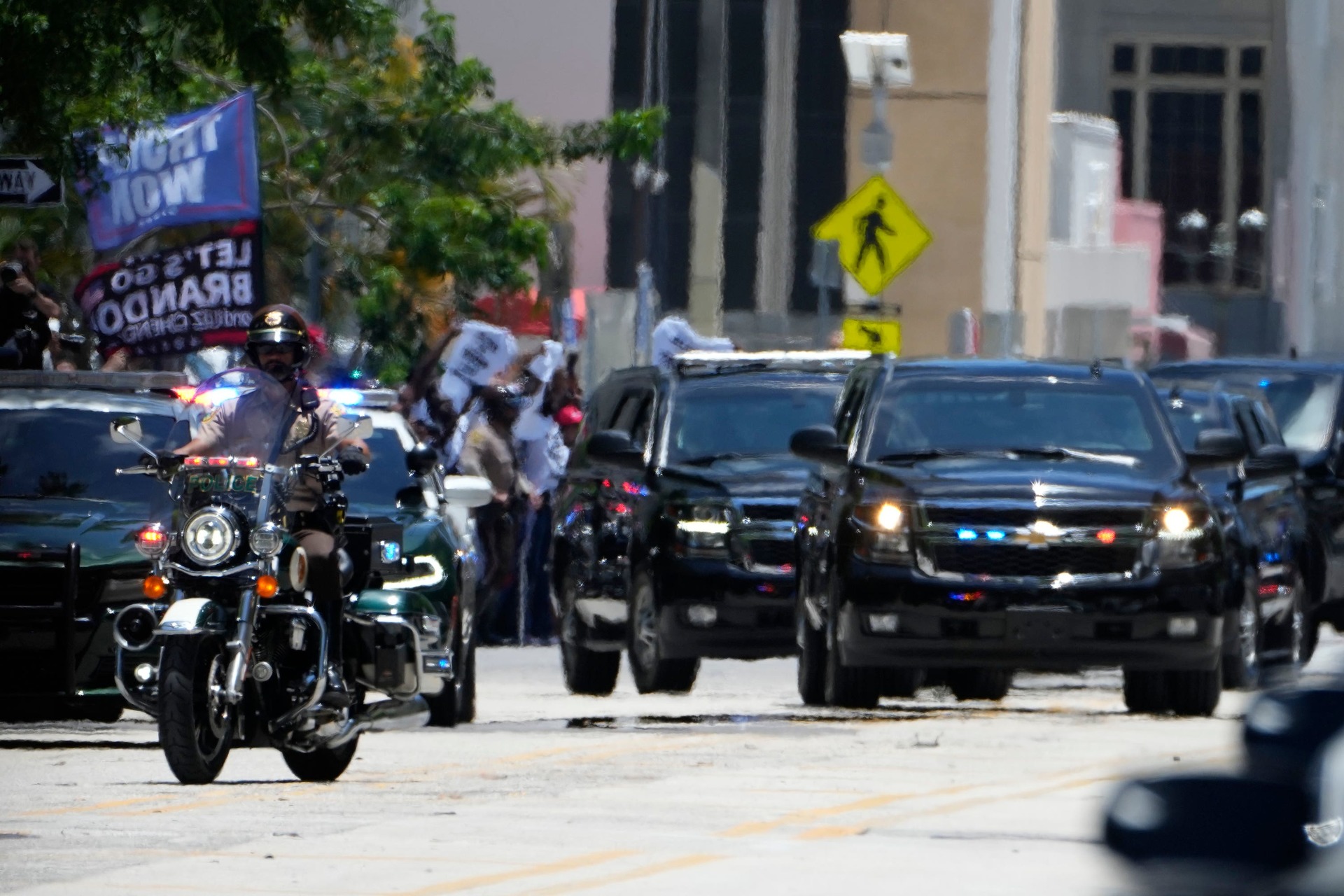 The indictment accuses Trump of illegally retaining national security documents he took with him from the White House to his Mar-a-Lago home in Florida after leaving office in January 2021.
The documents he stored, prosecutors say, included material on nuclear programmes, defence and weapons capabilities of the US and foreign governments and a Pentagon "attack plan", prosecutors say. He is accused of showing off some to people who did not have security clearances to view them.
Beyond that, according to the indictment, he repeatedly sought to obstruct government efforts to recover the documents, suggesting to his own lawyer he hide or destroy documents sought by a Justice Department subpoena.
Although city officials said they prepared for possible unrest, there were few signs of significant disruption.