By Jenness Mitchell and Ross Govans
A renowned expert is "reasonably optimistic" that coronavirus will be wiped out in Scotland by Christmas.
Professor Hugh Pennington, an emeritus professor of bacteriology at the Aberdeen University, said he was "sceptical" of a new report from the Academy of Medical Sciences.
It warned a second wave of coronavirus infections could potentially see 120,000 hospital deaths across the UK between September and next June in a "reasonable worst-case scenario".
Speaking to STV News, Professor Pennington said: "I'm a bit sceptical that there will be a second wave of that kind of magnitude."
He said there may be further outbreaks, but believes on that scale is "unlikely" as there was now a "good system" in place for detection and self-isolation.
Prof Pennington said: "We may have cases trickling along, because that's what's been happening for the last couple of months, but the number of cases is falling, so I'm reasonably optimistic that before Christmas we'll pretty well have seen the virus off."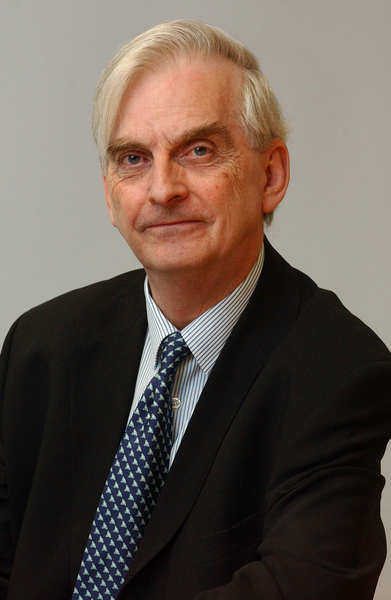 Prof Pennington said research teams had learned a lot about the virus by "bitter experience".
Thanks to data published across the globe and studies carried out in Scotland, scientists are now able to fingerprint the virus.
Experts believe Covid-19 will behave like flu, which gets busier just before Christmas and hangs around until February time, however Prof Pennington cautioned: "Only time will tell, I'm afraid to say."
However, research teams do know the places where the virus likes to spread.
Prof Pennington said: "It likes places where there's a lot of heavy breathing, let's put it like that, you know.
"Rowdy sort of pubs – a good place for the virus, a bad place for the people who are in there."
The warning comes ahead of lockdown restrictions easing further in Scotland on Wednesday to allow people to return to pubs, restaurants, hotels, hairdressers and places of worship.
The official death toll in Scotland stands at 2490, however weekly figures on suspected Covid-19 deaths suggest the most up-to-date total is now more than 4100.
Across the UK, more than 44,000 people have died after testing positive for the virus.
Academy of Medical Sciences report
The Academy of Medical Sciences report, from 37 scientists and academics, acknowledges there is a high degree of uncertainty about how the Covid-19 epidemic will evolve in the UK over the coming months, but sets out a "reasonable worst-case scenario" that would see the 'R' rate rise to 1.7 from September.
The team also looked at less serious scenarios of what may happen, with an R rate of 1.1 leading to 1300 hospital deaths between September and June.
The R refers to the number of people an infected person can be expected to pass the virus on to.
The academic modelling suggests there could be a peak in hospital admissions and deaths in January and February 2021, similar to or worse than the first wave in spring 2020.
It does not include deaths in the community or care homes.
The figures also do not take account of government intervention to reduce the transmission rate, or the use of the drug dexamethasone in intensive care units, which has been shown to cut deaths.
Professor Stephen Holgate, a Medical Research Council clinical professor of immunopharmacology, who led the study, said: "This is not a prediction, but it is a possibility.
"The modelling suggests that deaths could be higher with a new wave of Covid-19 this winter, but the risk of this happening could be reduced if we take action immediately.
"With relatively low numbers of Covid-19 cases at the moment, this is a critical window of opportunity to help us prepare for the worst that winter can throw at us."
Prof Holgate recommended a number of actions to be taken before winter sets in – including flu vaccination for the vulnerable and health and social care workers.
He said testing and tracing must be "upscaled in the winter", highlighting that more people will need to be tested as winter illnesses can often have similar symptoms to Covid-19.
He also called for a "rapid system of monitoring" in the UK to stop local outbreaks when they occur.
Professor Azra Ghani, chairwoman in infectious disease epidemiology at Imperial College London, also worked on the study and said many things could push the R up to 1.7 – including more contact taking place in schools and people returning to work.
She said the virus was known to spread more easily indoors and highlighted people spend more time inside during the winter.
She added: "In addition, we're less likely to have our windows open, doors tend to be closed to keep out the cold, and that will again enhance transmission.
"It's also possible that the virus itself could survive for longer in colder conditions."
Plans in place for NHS boards
Scotland's health secretary said plans to deal with a possible surge of coronavirus cases in the coming months are "well under way".
Jeane Freeman said NHS boards have been told to keep extra capacity ready in intensive care units (ICU) and other wards.
Speaking at the Scottish Government's daily briefing on Tuesday, she said: "The planning for autumn and winter is well under way in the NHS in Scotland, including discussions with our colleagues in social care.
"Our boards have been advised to hold a capacity to deal with an upsurge in Covid cases both in beds and in ICU.
"We're also factoring into that the infections and viruses that come with winter, flu and other respiratory conditions."
She added: "We cannot assume that our NHS will not have to deal with significant increases in Covid-19 cases, both in the hospital setting or in the primary and community care setting.
"We will position ourselves best to deal with autumn and winter the lower we bring infection numbers down right now."
First Minister Nicola Sturgeon said the more immediate risk is a resurgence of the first wave of coronavirus.
She stated: "The real risk now is that the first wave takes off again.
"That's our immediate priority, to stop that happening – which is important for its own sake – but it's also important in making sure that we don't go into the winter months with infection levels still at too high a point."
After announcing no further Covid-19 deaths in Scotland for the sixth day in a row, Sturgeon stated: "It's taken four painful months, but it is lockdown that has allowed us to stop the first wave in its tracks.
"By putting ourselves in lockdown we also put the virus in lockdown."
She added: "As we release ourselves from lockdown, we also release the virus from it and so we have to work in other ways to keep it under control.
"That means all of us – every single one of us – sticking rigidly to the rules."