Scottish actor David Hayman has called on Boris Johnson to step in and help workers at the charity he founded in Afghanistan who have been forced into hiding and are fearing for their lives.
Spirit Aid, a humanitarian relief organisation, was set up by Hayman in 2002 to help alleviate the suffering of children and young people.
It operates projects in Scotland and overseas including in Afghanistan, Palestine and Malawi.
Hayman has worked with SNP MP Brendan O'Hara as part of efforts to press the UK Government to evacuate staff at the charity along with their families.
O'Hara, his party's international human rights spokesperson, has previously raised the issue in the House of Commons, as well as having contacted the Home Office and the Foreign Office, but the situation has not been resolved.
Speaking to STV News, Hayman said he has received "desperate messages" from those in need of help.
"The staff that we employed, something like 14 Afghans – doctors, midwives, teachers, interpreters – 14 of them, they're now in hiding and in fear for their lives," he said.
"And I'm getting desperate messages almost every other day just saying, 'dear David, for God's sake, help us, they took my uncle out the other day and shot him, I know they're looking for me now, I'm in hiding, I'm in fear for my life.
"'The press are not giving you the full picture of what is happening on the ground in Afghanistan, there are major, major reprisals'.
"So, we're dealing with a whole group of professional, dedicated, hard-working people who have served their country in Spirit Aid and the overseas work of the United Kingdom for the last 20 years and we have literally, this Government, have deserted them.
"I mean, they're not picking up the mantle fast enough and they're not dealing with it."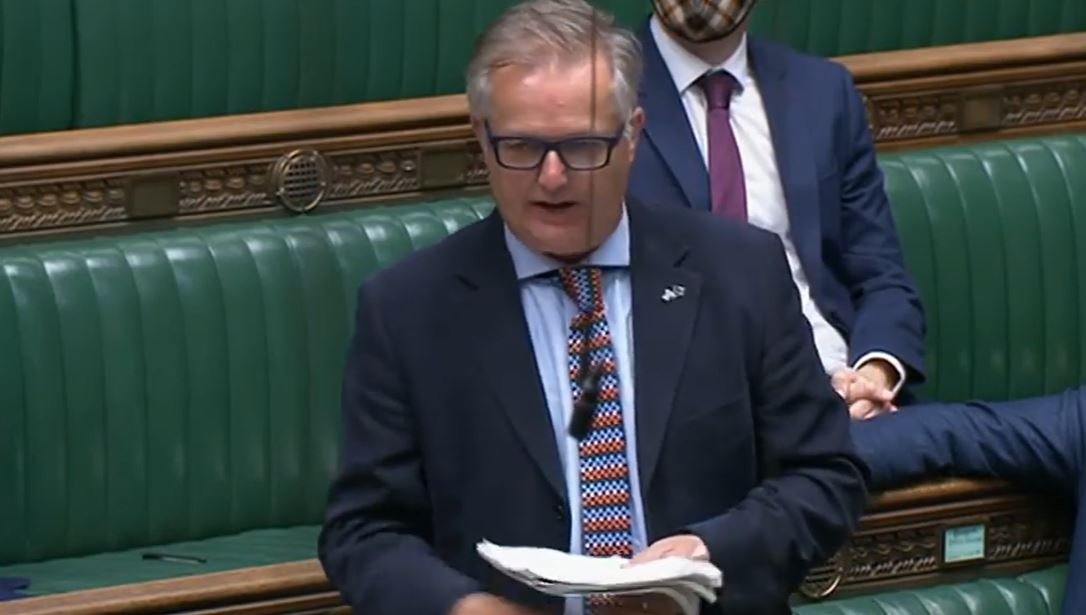 Hayman explained that staff at NGOs (non-governmental organisations) do not appear to have been assisted in evacuating Afghanistan.
He said: "What seems to be happening [is] the Afghans who work directly for the United Kingdom Government, or its agencies, are the ones that have been taken out and are continuing to be taken out.
"The Afghans that worked loyally for individual, independent NGOs don't seem to have been looked after at all."
Having written to the Prime Minister on the issue, he said it is "heart-breaking" to think of his friends in the country having to shelter and hide.
He told STV News: "We've had acknowledgement when we've sent the list of the staff members and their families that need to be evacuated from the country.
"We got an acknowledgement from the Home Office they have received it, that is all we have had.
"We've written letters to the Prime Minister asking for an audience with the home secretary (Priti Patel), with the person who is involved with the Afghan Taskforce, and we've had no response as yet.
"Which is why we're going public with it to try and keep the awareness being raised all the time that this is still going on.
"In fact, nothing is going on. It's a shame, we should hang our heads in shame in this country for how we've betrayed the people of Afghanistan.
"And these are my friends. I mean, I've known them for 20 years."
He added: "It's heart-breaking to think that they're sheltering, hiding somewhere in a basement."
O'Hara said that the UK "simply cannot" abandon those who are still in Afghanistan.
"The UK government has a moral duty to help vulnerable people in Afghanistan – many of whom now live with the daily threat of violent Taliban reprisals and are in fear of their lives," he said.
"Those involved in Operation Pitting did what they could in a very limited timeframe, but we simply cannot now abandon those who are still there to their fate."
The SNP MP said that ministers must do everything they can to protect the lives of Spirit Aid workers and their families.
He said: "I have pressed the foreign secretary on this case and most recently, sent a joint letter with David Hayman to the minister for Afghan Resettlement to no avail.
"The UK Government must do everything it can to protect the lives of Spirit Aid workers and their families.
"I have now written to the Prime Minister urging him to facilitate a meeting between myself, David Hayman, and the foreign secretary so that we can work together to get the Spirit Aid workers and their families to safety outside of Afghanistan."