The council elections didn't really come alive until the count. The campaigns were lacklustre, the manifestos seemed to focus on national rather than local issues, but it is clear from the results there was a lot of work being done on the ground.
The SNP say this is their best-ever local election result, with more councillors than ever, up 22 on five years ago. Their share of the vote is up too; on both counts, it is actually up more than Labour. They won a majority in Dundee, held on to top slot in Aberdeen, Edinburgh and Glasgow, the latter by the skin of their teeth.
Nicola Sturgeon says it is a "stupendous result", but I wouldn't be surprised if there was a bit of relief mixed into that because it maintains the SNP's dominance of Scottish politics and elections, and there is nothing in this result to derail the First Minister's plans for another independence referendum.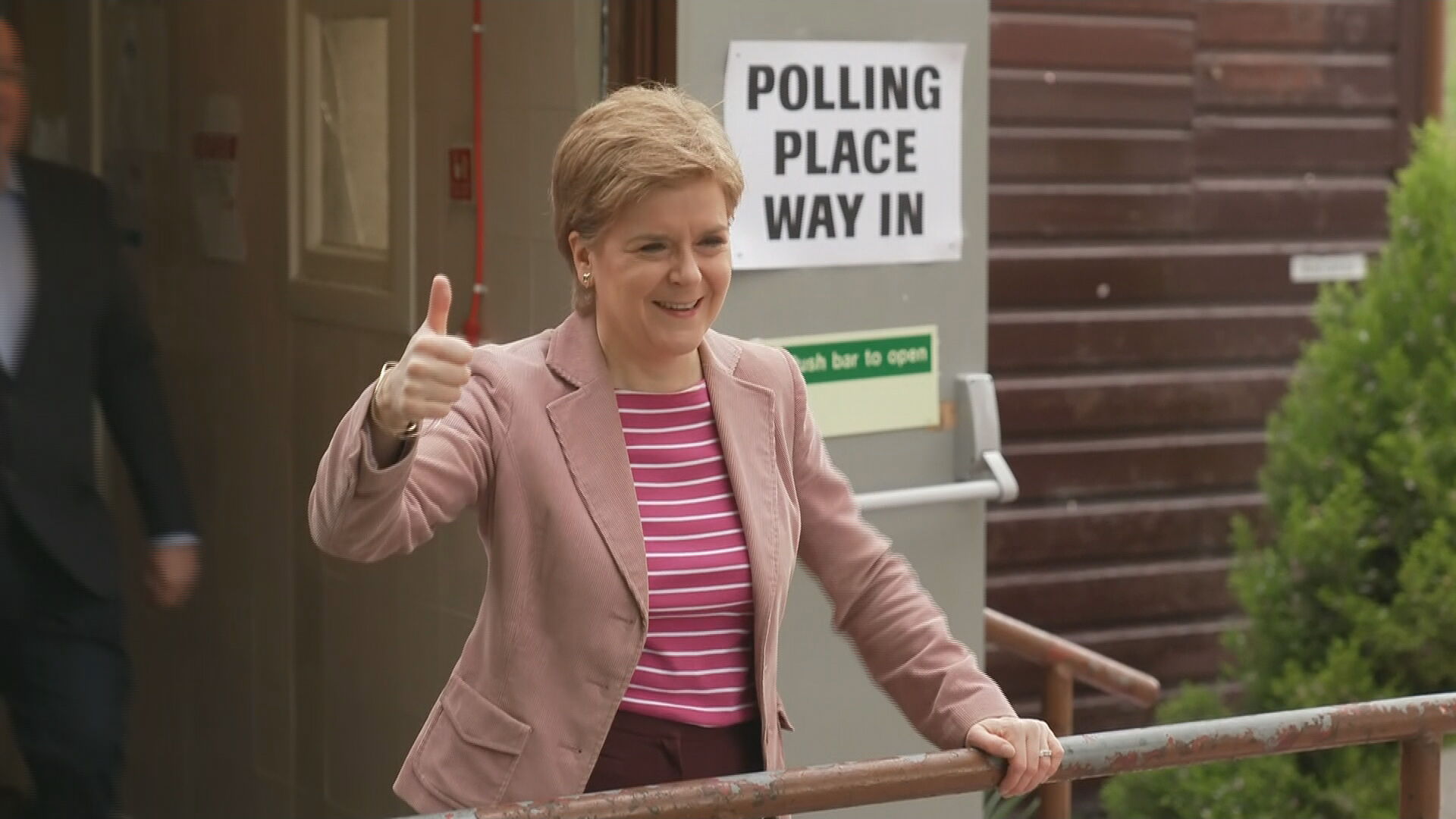 For Labour, this election result represents progress, back in second place ahead of the Tories in terms of both seats and share of the vote. A great result in deputy leader Jackie Baillie's backyard of West Dunbartonshire, and pushing the SNP to the brink in Glasgow. But, on 22%, they are miles behind the SNP.
They gained 22 seats, but that is nothing compared to the 183 they lost five years ago. It is progress, but it shows just how much work Anas Sarwar still has to do even to get back to where they were.
For the Conservatives, this is a terrible result, but not a disaster. The entire blame can easily be laid at the door of Number 10 Downing Street.
Former Conservative MSP Adam Tomkins argues that it is all down to Douglas Ross, but none of their opponents had 'send a message to Douglas' on the side of their campaign bus. Instead, the SNP had 'send a message to Boris' in big letters on theirs.
I don't think anyone went into the polling booth thinking 'I am going to send a message to Douglas Ross'. I doubt most would even have known who the Scottish Conservative leader is. He is not without his problems, though, as Tomkins is not the only doubter; there are other Conservative MSPs who don't like his leadership, and his flip-flopping on whether to back or sack Boris Johnson leaves his credibility diminished. But I wouldn't expect him to face a challenge.
Johnson, on the other hand, having faced the voters' verdict, could eventually face a challenge, but probably not until after a couple of by-elections.
The Lib Dems had some notable success, particularly in Edinburgh. I laughed at the party's spin doctor when he told me they were on course to win three out of four seats in Alex Cole-Hamilton's local ward. Well, they certainly put my gas at a peep, doubling their numbers in Edinburgh, where they could possibly end up in power again.
The Greens' gains were also significant, spreading their tentacles further and wider than ever with councillors around the country and with big enough groups in Edinburgh and Glasgow to be part of an administration. They will be hoping that after doing a deal at Holyrood, getting into power could become a bit of a trend.
Finally, thanks to all those candidates who were brave enough to stand for election, congratulations to all those who got elected and commiserations to those who lost.