At Prime Minister's Questions Liz Truss said she is "a fighter not a quitter".
That's her line on Wednesday, but as Labour leader Sir Keir Starmer made clear, she is no stranger to a U-turn, so there is still every chance she will have to quit.
Over the last few days, journalists have been hurriedly preparing their political obituaries for Prime Minister Truss just as we did towards the end of Theresa May and Boris Johnson's terms in office.
In preparing just such a piece I was looking back at the Conservative leadership hustings in Perth, only a couple of months ago. I found a bit that really struck a chord.
I had asked her what help she would provide for families and businesses struggling with soaring energy bills and she dismissed Labour's six-month plan as a sticking plaster.
I pressed her for details of what she would do, but she said she couldn't write the next Budget at that stage – in August – so I suggested she was asking people to vote for her and see what they get.
Indignantly she said: "I can assure you that is not the way my Government would work. What I believe is in appointing competent people who get the job done."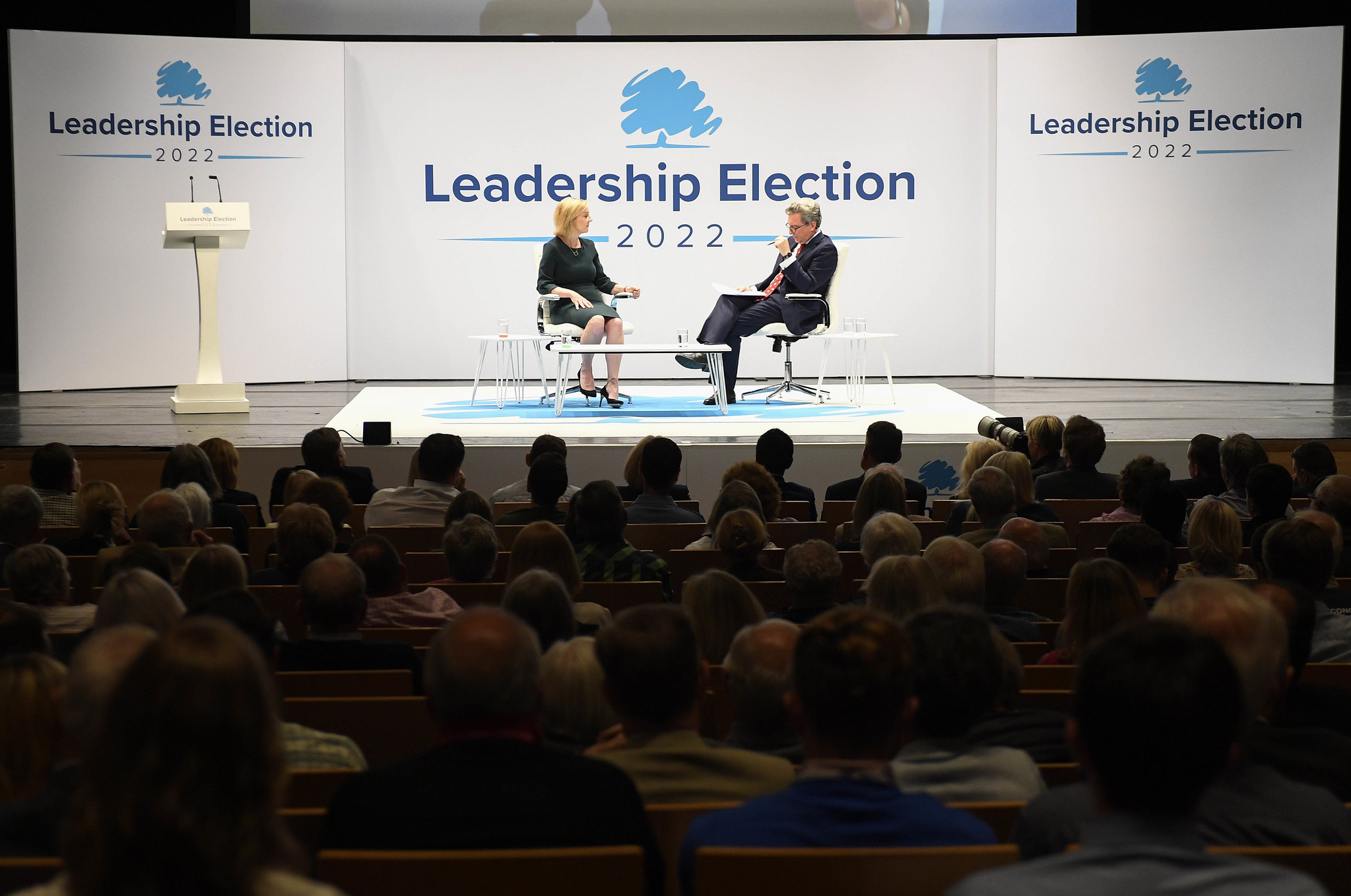 Two months on, the two-year support deal for domestic and business users which was the centrepiece of Prime Minister Truss' first chancellor's not-so-mini-Budget has been slashed to just six months by her second chancellor.
As a former health secretary, I suppose Jeremy Hunt has some experience of sticking plasters, and the financial markets seem to think he is more competent than his predecessor.
Wednesday was just Truss's third Prime Minister's Questions and she faced some good lines from the Labour leader.
Sir Keir started with one about a book being written about her time in office – "Out by Christmas", asking if that was the title or the release date.
He branded the Conservatives an "opposition in waiting" before listing all the Prime Minister's policies which were already gone and asked why she was still here.
That's when she rolled out the "fighter, not a quitter" line, previously used by former Labour minister Peter Mandelson.
But it begs the question of how much fight does she have left before her party forces her to quit?
There was no friendly fire at PMQs as there was towards the end of May and Johnson's terms in office.
That seems to be because Tory MPs can't agree on a replacement, and there is no way they could justify another two months talking to party members around the country.
So those Truss political obituaries might not be needed yet, but we will all have them ready for next week.
And as she pointed out on Wednesday, she hasn't been in the job two months yet, so it looks like she could end up having spent longer campaigning for the top job than doing it.
STV News is now on WhatsApp
Get all the latest news from around the country
Follow STV News
Follow STV News on WhatsApp
Scan the QR code on your mobile device for all the latest news from around the country