Climate campaigners have taken to the streets of Edinburgh to call on the Scottish and UK governments to develop an urgent plan for a fast and fair transition away from oil and gas.
Hundreds of activists marched from the Mound, through the city centre to the UK's hub in Edinburgh and finally to the Scottish Parliament on Saturday as they joined a global day of action against fossil fuels.
The march was organised by a coalition of groups including Edinburgh Climate Coalition, Friends of the Earth Scotland, Fridays for Future, Climate Justice Coalition, War on Want, Extinction Rebellion Edinburgh, Scot.E3, Greenpeace Edinburgh and Youth in Resistance.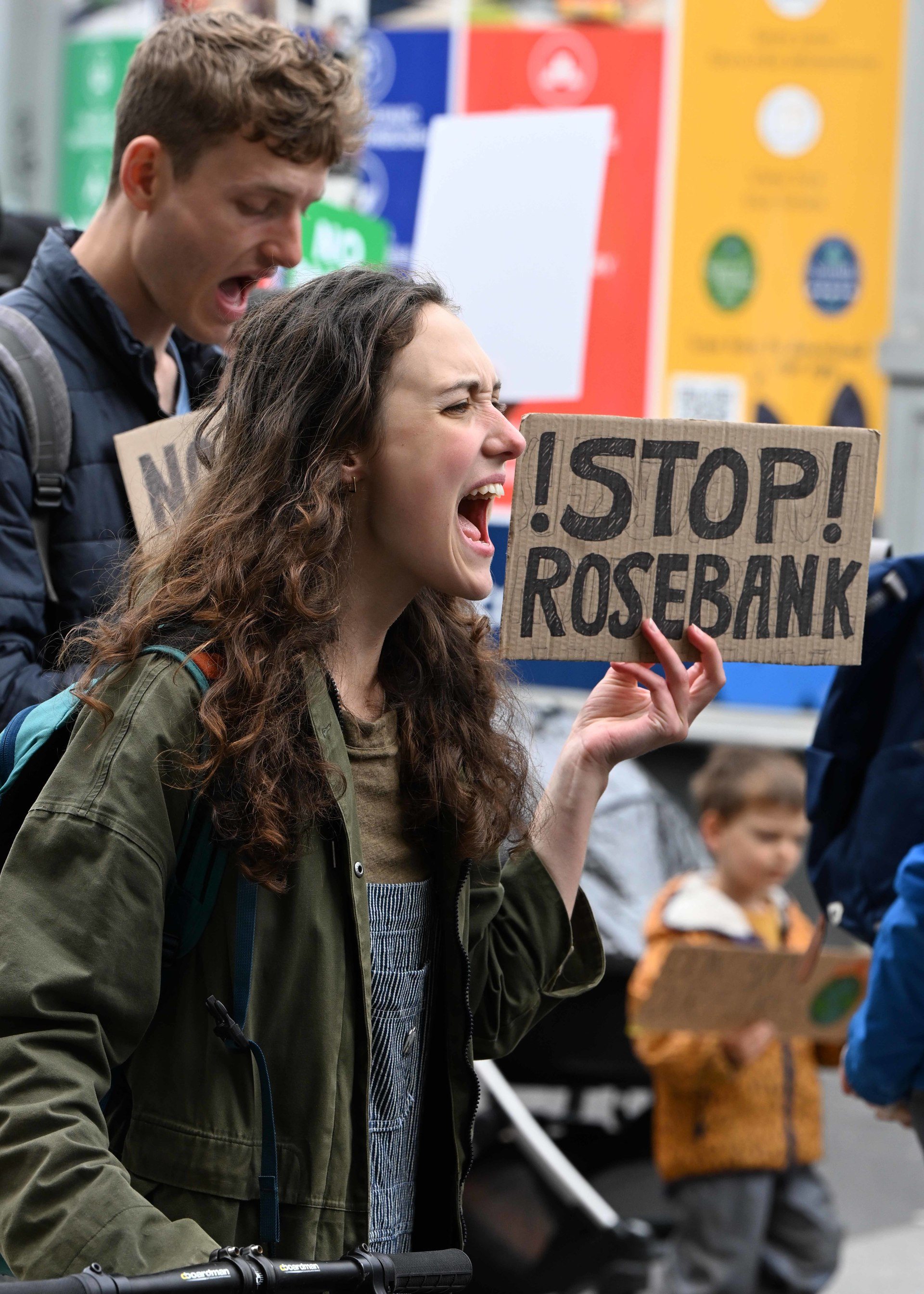 Protesters are demanding energy projects, such as the Rosebank oil field and the gas-fired power station in Aberdeenshire, are shut down.
Rosebank, off the west of Shetland, is the UK's biggest untapped oil field, capable of producing up to 500 million barrels of oil.
It comes as scientists link extreme weather across the world, including the recent heatwave in Europe, to climate change – with warnings such events will only become more intense if fossil fuel extraction continues.
Freya Aitchison, an oil and gas campaigner with Friends of the Earth Scotland, said the governments in Edinburgh and London must work together to move towards renewable sources of energy.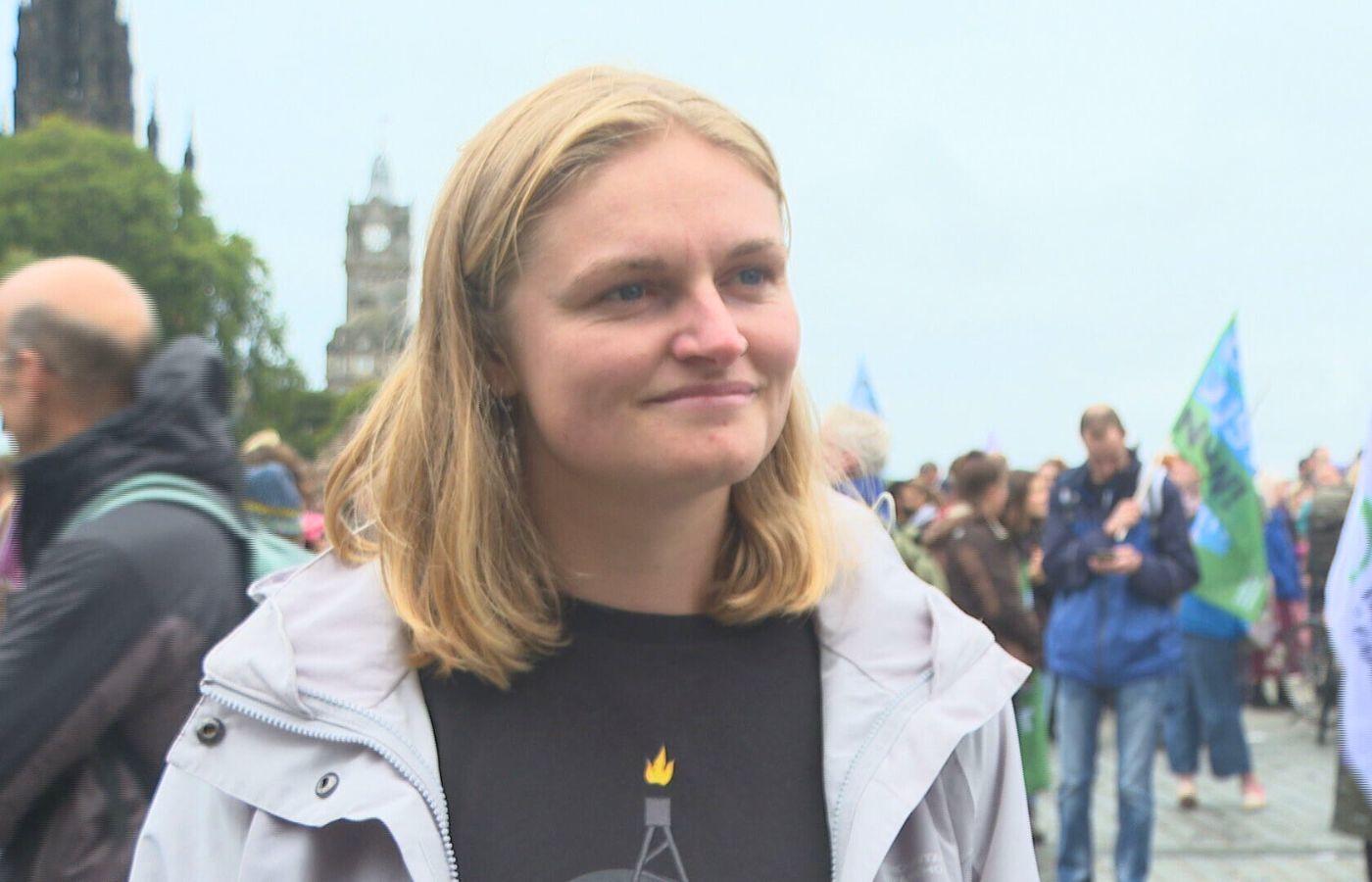 She said: "Millions of people from all over the world are marching to demand a fair transition away from fossil fuels.
"In Edinburgh and the UK that means we need to stop licensing for new oil and gas projects, say no to new development like the Rosebank oil field and we are also demanding the Scottish Government says no to a new gas power station at Peterhead."
Aitchison accused the governments of claiming to be climate leaders while lacking in action.
She said: "All the available climate science tells us that for any chance to limit warming to 1.5C we need to have stopped extracting all fossil fuels by 2031 – it's really not that far away and we are nowhere near that at the moment.
"Although the Scottish Government says the right things about a just transition and moving away from extracting fossil fuels they are yet to lay out a credible plan that will support workers and communities through that transition so we are miles off anywhere near ready."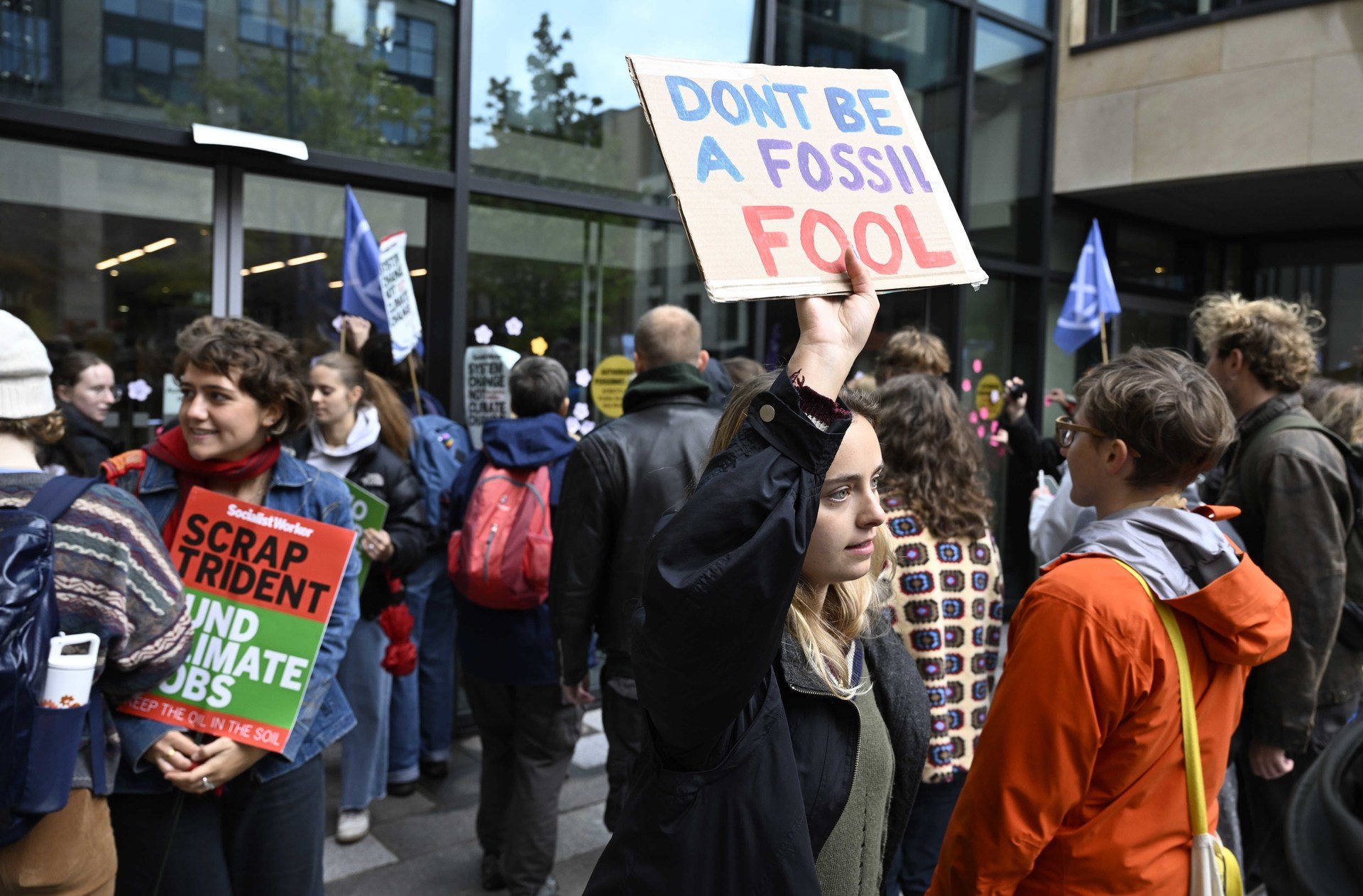 Protester Lucy Walczuk also opposes the new Rosebank oil field.
"We've been protesting for years for government to take serious action on the climate and they've been failing," Walczuk said.
"Both the Scottish and UK governments present themselves as global leaders in climate action when in reality they both support the expansion of fossil fuels, they don't have a clear plan for a just transition for workers or communities and that's not okay.
"We are here today to call on both the Scottish and UK governments to create a proper plan for the climate and stop being hypocrites."
A Scottish Government spokesperson said: "The First Minister has made plain that climate change is a key priority for the Scottish Government and is committed to a just transition to the new economy.
"Earlier this year we consulted on our draft Energy Strategy and Just Transition Plan, which sets out the importance of the development of Scotland's future energy system for our economy.
"We are backing this up with almost £5bn of investment in the net zero energy economy in Scotland over this parliamentary term."
Rishi Sunak has previously warned that a move too quickly away from oil and gas could risk the loss of hundreds of thousands of jobs in the UK and threaten the country's energy security.
A Department for Energy Security and Net Zero spokesperson said: "The UK is a trailblazer in its ambitions to reach net zero by 2050 – forging ahead of many other countries and nearly halving emissions since 1990.
"While we respect the right to protest, the transition to non-fossil forms of energy cannot happen overnight. Even when we're net zero, we will still need some oil and gas – the industry also significantly boosts the Scottish economy, estimated to support around 90,000 jobs.
"Independent research has shown domestically produced gas is on average four times cleaner than imports."