Claims that police are "in cahoots" with the SNP over the timing of Peter Murrell's arrest are a "conspiracy theory", Humza Yousaf has said.
The party's former chief executive was taken into custody on Wednesday morning as part of an investigation into the SNP's finances, just a week after the party's leadership contest ended.
He was released later that evening with no charge "pending further investigation".
On the same day, officers searched his Glasgow home – which he shares with his wife Nicola Sturgeon – as well as the SNP's headquarters in Edinburgh.
The search is part of an ongoing investigation by Police Scotland and the Crown Office on how £600,000 of funding raised by the SNP for independence campaigning has been spent.
Speaking to journalists on Thursday, Yousaf insisted the party's finances were in good order, but admitted they could be better.
He said transparency within the SNP is not what he expects it to be.
It was "very, very clear" the party's governance needs to be improved, he added.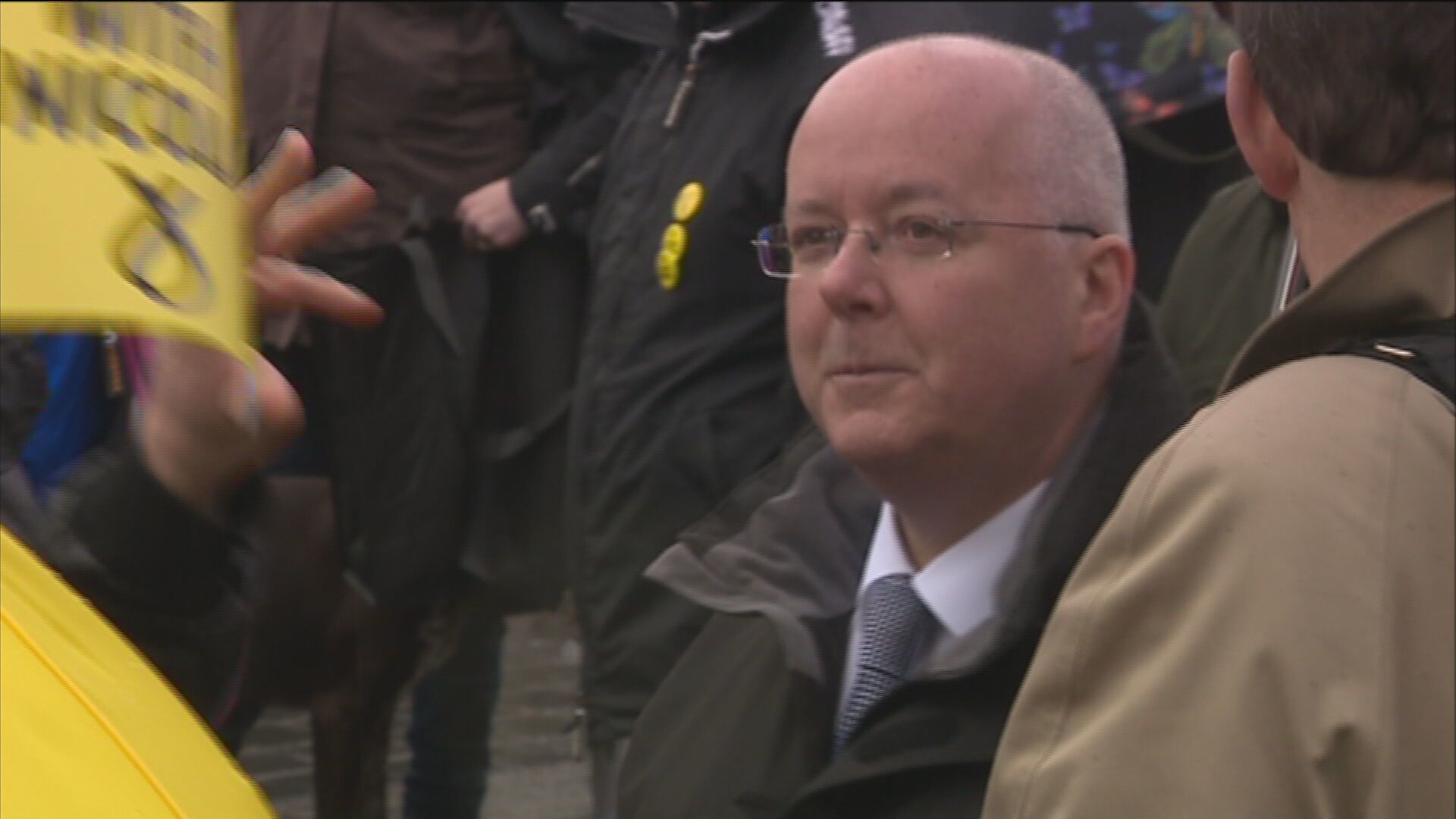 Asked why the arrest had happened now Sturgeon is no longer first minister, Yousaf said: "Really, that would be for Police Scotland to answer.
"That's an entirely operational matter for the chief constable and for Police Scotland in terms of the timing of why they've done what they've done but I don't doubt that they should go about their work unimpeded.
"The SNP will cooperate with the police in any way we can."
The SNP leader said the last time he spoke to Murrell was when he quit in March as chief executive of the party, a role he had held for 20 years.
"We exchanged text messages a day or two after he resigned as chief executive," he said. "And it was just simply a pretty bland message frankly to wish him all the best.
"I've known Peter for many, many years and I've said before, particularly during the course of the election contest, he has a proven track record of winning elections, but he has also been a loyal servant of the SNP."
Yousaf admitted it had been a "difficult 24 hours" for the SNP but said the party was under new leadership.
He said: "There's no getting away from the fact that it's a difficult 24 hours.
"But we've got a new leader, there will be a new chief executive of the party.
"The party is not built on one person, or indeed one or two people.
"But there's no doubt, of course the last 24 hours have been challenging."
The Scottish Conservatives said Yousaf's calls for transparency "simply will not wash".
Donald Cameron, the party's constitution spokesperson, said: "This is an extraordinary admission from the First Minister only weeks after he was happy to be described as a continuity candidate and joked he would have Nicola Sturgeon on speed dial to call up for advice.
"Humza Yousaf cannot distance himself from glowing remarks he made about Peter Murrell just weeks ago.
"These belated calls for transparency and about how the SNP should be run, simply will not wash. Humza Yousaf was one of Nicola Sturgeon's key ministers for nearly a decade and failed to make any notable interventions on this topic.
"Suddenly he believes things should be done completely differently. The chaos engulfing the SNP is only distracting them from tackling the real issues facing Scotland.
"Their eye is off the ball when it comes to helping people with the cost-of-living crisis, fixing our NHS and strengthening the economy."