An expert group is to be set up to consider if sprinkler systems should be made compulsory where historic buildings are converted into hotels – with the Scottish Government announcing the move in the wake of a hotel fire which resulted in the deaths of two men.
Simon Midgley and Richard Dyson were killed in a blaze which engulfed the five star Cameron House Hotel on the banks of Loch Lomond in December 2017.
A Fatal Accident Inquiry into their deaths heard that sprinkler systems could "significantly slow the spread of flame and would extend the margin of safety for available escape time".
The inquiry heard it was a "real or likely possibility" that if sprinklers had been installed and had "worked to inhibit the extent and spread of the fire and smoke", Mr Midgley and Mr Dyson would "have been able safely to escape the building".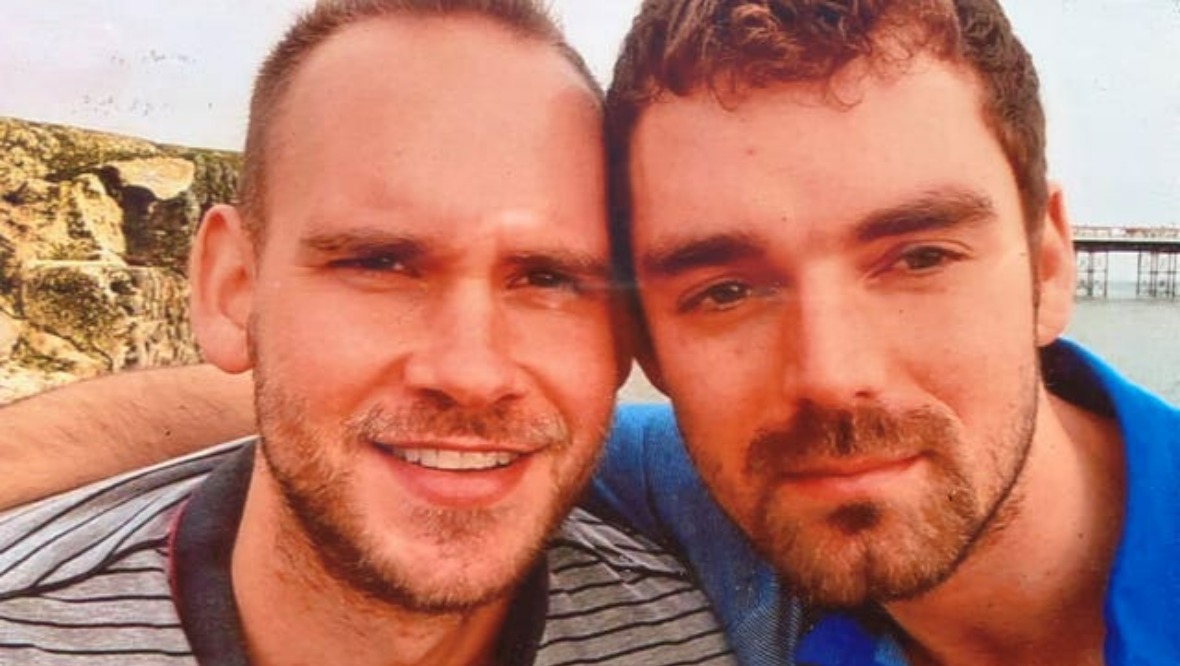 Following that inquiry, the Scottish Government set up a short-life working group to consider the recommendations made.
It has now confirmed it will set up an expert working group "to review the mandating of automatic fire suppression systems where historic buildings are being converted into hotels".
Membership of the new group will be agreed by the end of this month, with its remit to be in place by the end of December 2023.
In the final report from the short-life working group – which brought together the Government, tourism bodies, the Scottish Fire and Rescue Service and others – the Government stressed its "thoughts remain with the families of Simon Midgley and Richard Dyson".
The report added added: "This report and the changes being made are a consequence of the families' work to prevent a tragedy like this from happening again."
As well as setting up the new expert working group, ministers will amend guidance in technical handbooks on building standards to "promote the use of automatic fire suppression systems for such conversions to mitigate risks".
This change will be made this year, the report said.
In addition, from the end of October 2023, the Scottish Government must be notified of future conversions of historic buildings which are to be used as hotel accommodation.
This will allow ministers to monitor applications and provide advice to local authority building standards, the report explained.
The Scottish Government will also work with organisations including the Scottish Fire and Rescue Service, Local Authority Building Standards Scotland and Historic Environment Scotland to promote "key fire safety messages" making clear the dangers associated with historic construction techniques and how these can result in fire spreading in hidden voids in a building.
This will be ongoing action, with the first workshop to take place before the end of 2023.
A Scottish Government spokesperson said: "The Scottish Government expresses its deepest condolences again to the families of Simon Midgley and Richard Dyson, who lost their lives as a result of the devastating fire at Cameron House.
"We will work at pace to deliver the recommendations of the working group.
"An expert group will be formed to address long-term measures on fire suppression and hidden voids and cavities, in the interim we will put into place measures to raise awareness of risk and to monitor relevant conversions of historic buildings to hotels."
STV News is now on WhatsApp
Get all the latest news from around the country
Follow STV News
Follow STV News on WhatsApp
Scan the QR code on your mobile device for all the latest news from around the country