Last year, Nicola Sturgeon fully backed a bill by a Scottish Green MSP to create buffer or 'safe access' zones around abortion sites in Scotland.
Pro-choice campaigners have been frustrated at the pace of change. Now they're watching closely as the SNP selects a new leader.
While Scotland waits for national buffer zone legislation to be introduced, no council has introduced local measures.
That's not the case south of the border.
I travelled to a quiet lane in Ealing, west London. It's home to the first abortion clinic in the UK to get a buffer zone.
Since 2018, a public service protection order (PSPO) has been in place here. It means abortion protesters can be fined for going within 100 metres of the clinic.
It was a victory for pro-choice campaign group Sister Supporter. I met Tanya Taylor, who told me the buffer zone had made a big difference.
"It has basically wiped out the harassment that had been going on here for the best part of 23 years," she said.
Ealing's zone has a designated area where a small number of people can still stand as long as they abide by certain rules, such as not displaying graphic images. Tanya says this compromise helped Ealing Council's decision withstand challenges in court.
But anti-abortion groups are unhappy about what they consider to be an attack on freedom of speech.
"It has meant fewer women can find us to access help and support because we are now so far away," said Clare McCullough, who founded the Good Counsel Network, a religious group which still maintains a presence in Ealing.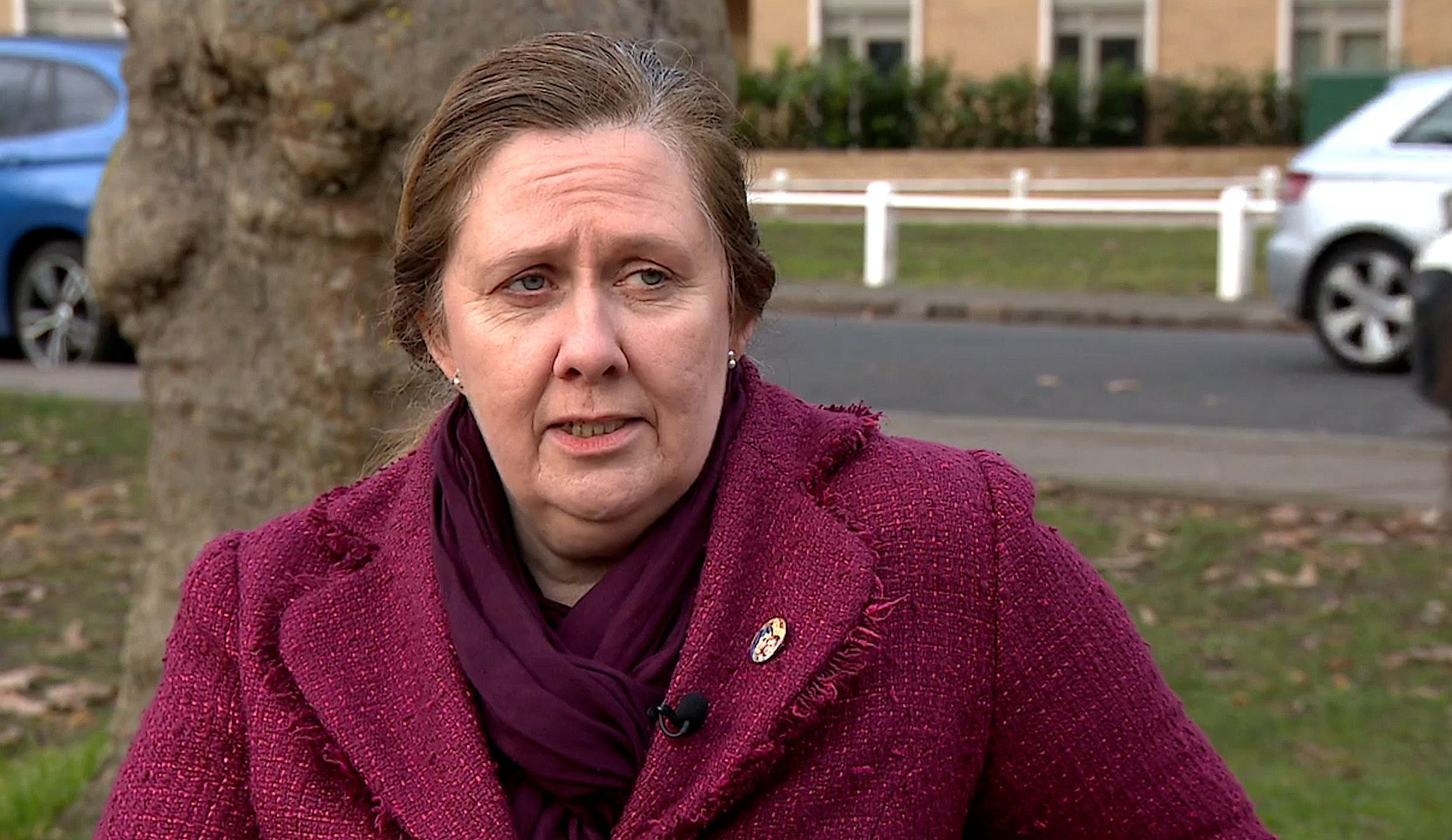 She denied harassment was taking place outside the clinic before the buffer zone and does not like the term 'protesters'.
The group holds prayer vigils and claims to have helped hundreds of women change their minds about abortion.
When I asked why it is important prayer takes place closer than 100 metres, she replied: "There are lots of occasions in life where we pray at the site of a tragedy."
Inside Ealing's MSI Reproductive clinic, manager Sally O'Brien told me it was "much better now", but some patients used to miss appointments because of alleged harassment outside.
"They would call them murderers, they would press plastic foetuses into their hand," she said of the protesters.
A handful of English councils have followed Ealing's lead and introduced their own buffer zones. Sally believes there needs to be a UK-wide policy.
"Every person should be able to attend a medical clinic unimpeded," she said. "It shouldn't be a postcode lottery as to whether or not you are going to be harassed."
MPs have already backed new legislation for nationwide "safe access" zones of 150 metres in England and Wales. There's one final hurdle before that is law.
Ealing's MP Rupa Huq has been speaking out about abortion rights for years.
She told me she received mountains of abuse and even a plastic foetus doll through the post.
But she is confident change is now close after many years where the issue was put in a "'too difficult to think about box".
"It will be the culmination of campaign to allow women bodily autonomy and just to exercise their legal rights to have a completely legal medical procedure," she said.
It may also matter to some Scottish women and girls who have to travel to England for the procedure. No health board in Scotland offers abortion right up to the legal limit of 24 weeks. Some have only recently started offering it up to 20 weeks.
Legislation for buffer zones has been approved in Northern Ireland and comes into effect from May. The bill was referred to the UK Supreme Court, which ruled it did not disproportionately interfere with freedom of speech.
Many in Scotland were waiting for that, so where are things now?
Well, a bill to secure nationwide buffer zones has been put forward by Scottish Green MSP Gillian Mackay, who is gathering views.
It is eight months since Sturgeon first said she backed it, something which meant the legislation should pass when it came before the full Scottish Parliament.
There have been three abortion summits in Scotland, but no fixed timetable for change.
Alice Murray from pro-choice campaign group Back Off Scotland thinks ministers have been dragging their heels and fears Scotland risks falling behind other parts of the UK.
"It would be really disappointing if Scotland was the last country in the UK to implement because I think there has been a lot of chances for us to get this in place ahead of England and Northern Ireland," she said.
At a recent abortion summit, women's health minister Maree Todd said she wanted buffer zones as soon as possible, but legislation was "tricky'' and she wanted to make sure it was robust enough to withstand likely legal challenges.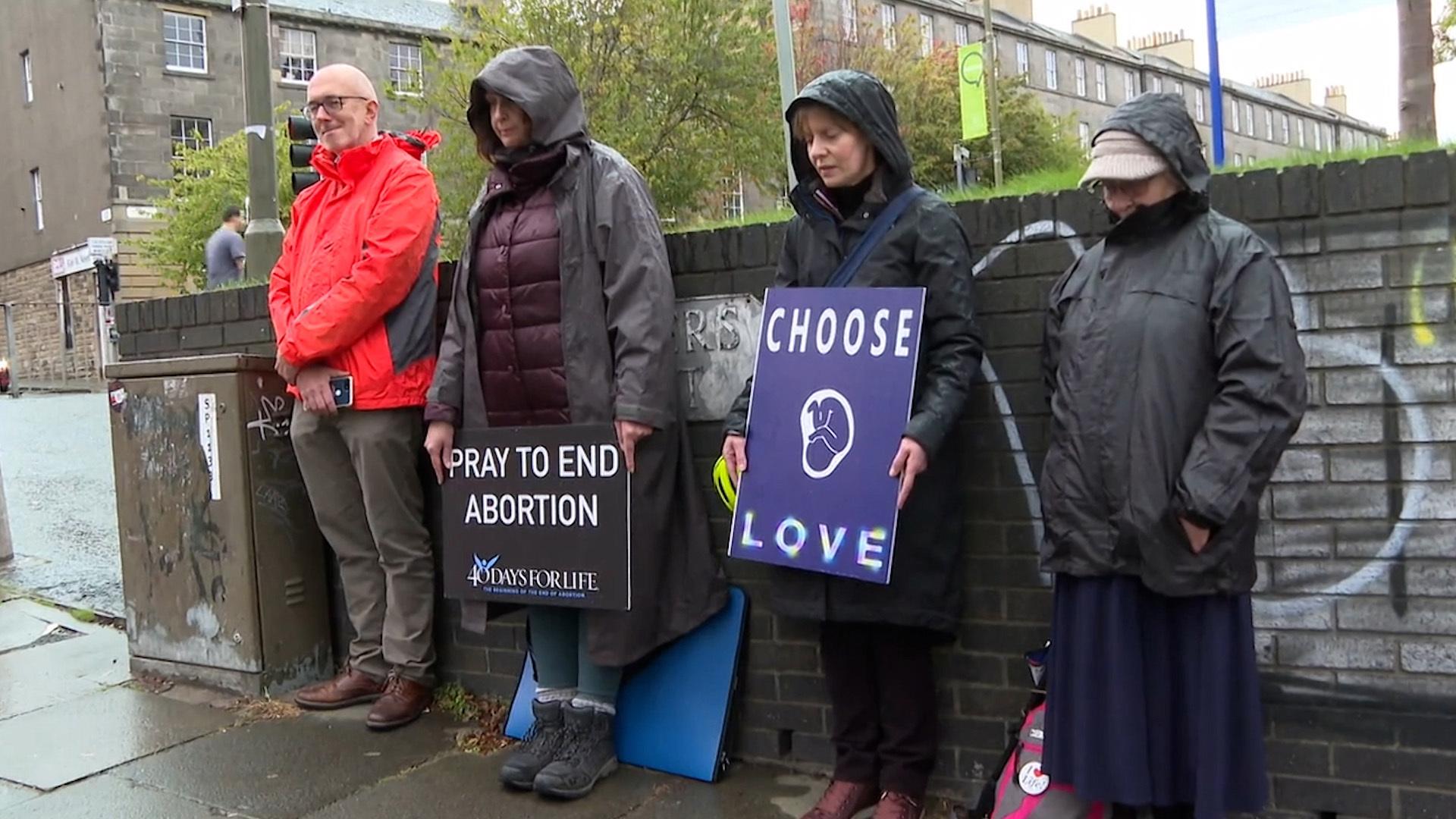 She couldn't say if Scotland was likely to see buffer zones by summer.
Of course, this was before we knew there would be a new First Minister by April.
All three candidates say they will continue to work with Mackay on the buffer zone bill.
Ash Regan's team told us she was "unequivocally pro-choice" and will deliver on buffer zone legislation.
Humza Yousaf has previously urged protesters to demonstrate outside the Scottish Parliament instead of outside abortion services. His team said he was 100% pro-choice and pro-buffer zones.
Kate Forbes is a member of the Free Church of Scotland, which takes a conservative position on women's reproductive choices. In 2018 she reportedly said at a prayer breakfast that the treatment of unborn children was a "measure of true progress".
She told us she believed all women going for terminations should do so free from harassment.
"I think it is a question of engaging with the Green MSP Gillian Mackay so that we have a balanced bill that does tackle harassment but is also targeted."
Which rather suggests she may reopen debate around what constitutes harassment outside Scotland's abortion services.