Boris Johnson's government has been branded as "corrupt to its very core", with his regime being labelled "morally bankrupt".
The stinging criticism was levelled at the Prime Minister by the SNP's Westminster leader Ian Blackford.
Setting out a number of allegations which have dogged Johnson, Blackford insisted that Scotland "can do so much better".
He referenced claims of a party held in No 10 in the run-up to Christmas last year, peerages given to Tory party donors, and cuts to aid funding, as he took aim at the Prime Minister's record in office.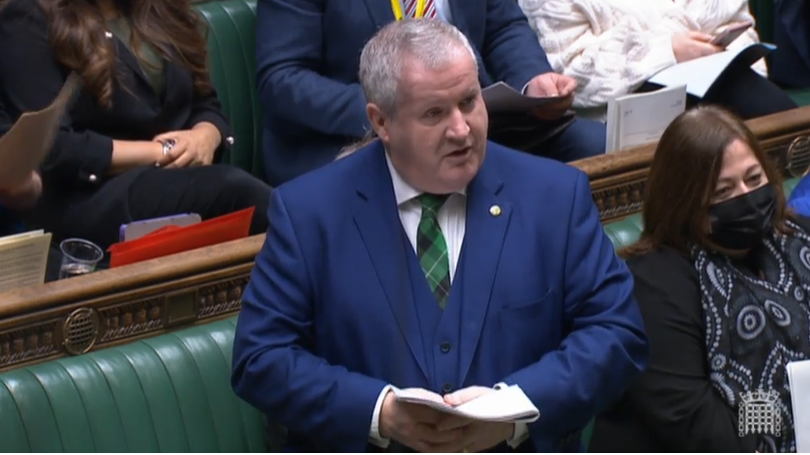 "Boris Johnson's Tory government has been responsible for overseeing some of the most pernicious policies, shameful sleaze scandals and rampant cronyism in recent times," said Blackford.

"The litany of allegations facing this Prime Minister includes; accusations of breaking Covid laws after Downing Street reportedly held a number of Christmas parties while the UK was in lockdown, breaking the ministerial code.
"Handing peerages and government jobs to Tory donors, soliciting dodgy donations for luxury holidays and home refurbishments, slashing vital aid funding for the world's poorest, splurging millions of pounds of taxpayers' money on vanity projects, and imposing toxic policies that have pushed households into hardship."
The SNP MP reiterated his party's call for Scotland to become an independent country.

"On all counts, Boris Johnson's government is corrupt to its very core. His regime is morally bankrupt and the longer he stays in office the more damage he will inflict," he said.

"Scotland can do so much better than be dragged down the wrong road by a broken Westminster system.
"The only way to begin that journey is by becoming an independent country."