Boris Johnson has been told that COP26 is "not a glorified photo opportunity", with days to go until the start of the summit.
The UN Climate Change Conference will begin in Glasgow on Sunday, with delegates from across the globe set to arrive in the city.
But at PMQs on Wednesday, the Prime Minister was challenged over his climate credentials.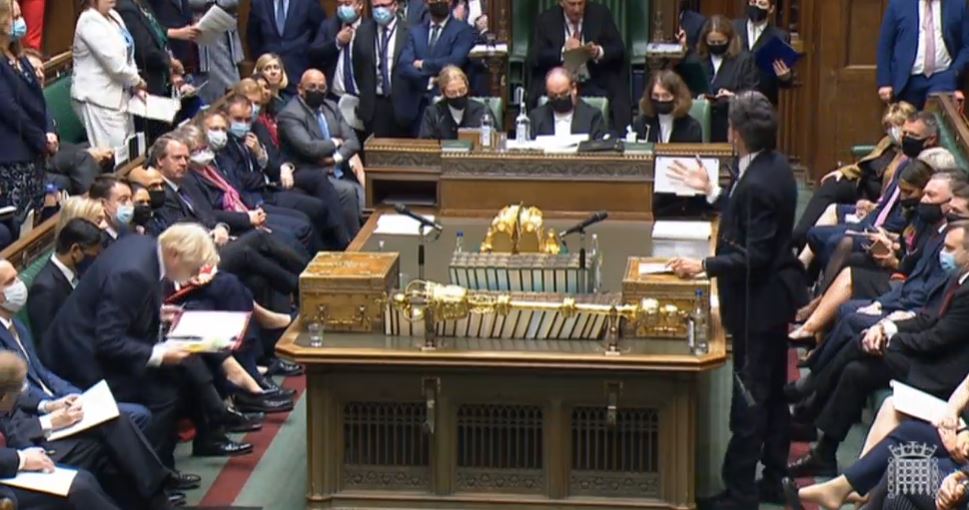 The issue was raised by Ed Miliband, who stood in for Sir Keir Starmer, with the Labour leader self-isolating.
"The thing the Prime Minister has underestimated throughout these last two years is COP26 is not a glorified photo opportunity, it is a fragile and complex negotiation," Miliband told the Commons.
"And, the problem is, the Prime Minister's boosterism won't cut carbon emissions in half, photo opportunities won't cut carbon emissions in half.
"Can I just say to the Prime Minister, in these final days before COP26, we need more than warm words.
"Above all, Glasgow has got to be a summit of climate delivery, not climate delay."
Johnson hit back at Miliband, arguing that his government had taken a "sensible, pragmatic, conservative" approach to cutting CO2.
He said: "He talks about cutting CO2 in half, well that's virtually what this country, this government has done.
"Since 1990, we've cut CO2 by 44%, and the economy has grown by 78%, and that's our approach.
"A sensible, pragmatic, conservative approach that cuts CO2, that tackles climate change and that delivers high-wage, high-skilled jobs across this country.
"And our net-zero plan will deliver 440,000 jobs. That's what the people of this country want to see and that's what they're seeing.
"They're seeing wages up, they're seeing growth up, they're seeing productivity up under this government, and if we'd left it to (Sir Keir Starmer), who is sadly not in his place, we would still be in lockdown."