Boris Johnson will continue as Prime Minister after winning a vote of no confidence in his leadership.
A vote was triggered after at least 54 letters were submitted to the party's 1922 Committee.
On Monday evening, the committee's chairman Sir Graham Brady confirmed that Johnson had won the vote with 211 votes in favour of having confidence, against 148 of no confidence.
It means that he is safe from another vote of confidence being called for at least another year under the current rules.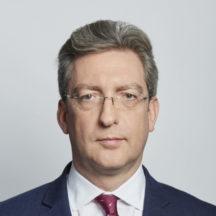 Insight
Colin Mackay
STV News political editor
That was a much worse result for Boris Johnson than the Prime Minister and his supporters had hoped for or expected. They said all day long, a win is a win even just by one vote, but behind the scenes many felt that if the votes against him hit three figures that would be difficult.
In the end, they more than just breached the hundred; 148 votes against is a higher proportion of the Parliamentary Conservative party voting against Boris Johnson than voted against Theresa May.
Last week the IPSOS poll suggested the vast majority of Scots voters were dissatisfied with Boris Johnson's leadership. On Monday, four out of six Scottish Conservative MPs said they didn't have confidence in Boris Johnson's leadership.
Now, 211 Conservative MPs do have confidence in Boris Johnson, so he remains Prime Minister. Under Conservative Party rules he should not face another leadership vote for a year, which would pretty much take him up to the next General Election, and given his record I wouldn't bet against that. However, if the Conservatives lose two by-elections this month, continue to trail in the polls and disaffection grows among Conservative MPs then the rules could be changed.
Boris Johnson won, but this has damaged him, seriously dented his authority. He is not toast, yet; but he is perilously close to the toaster.
PM's reputation takes a hit despite backing of Tory MPs
Ahead of the vote, Johnson had written to his backbenchers seeking to shore up support.
In a letter, he insisted that by putting their confidence in him, the Government could turn its focus to the priorities of voters.
Despite winning the vote, the episode will have further damaged the Prime Minister's standing with his party.
Senior Conservatives, including former health secretary Jeremy Hunt and former Treasury minister Jesse Norman Jesse Norman, said that the Prime Minister had lost their backing.
Public, scathing criticism from influential figures from within the party does not bode well for Johnson.
However, it remains to be seen for how much longer he will be able to continue in office, despite the majority of Conservative MPs having chosen to back him.
Even winning a vote of no confidence can signal the beginning of the end for Prime Ministers.
In 2019, Theresa May announced that she would quit as Prime Minister just months after winning a vote of no confidence.
John Major resigned as leader of the Conservatives in 1995, having challenged his critics within the party to back him or sack him.
He continued as Prime Minister, however, and staved off a leadership challenge from John Redwood.
But, Major was to go on to preside over a historical defeat to Tony Blair's New Labour in 1997.
And in November 1990, Margaret Thatcher stood down as Prime Minister, having been persuaded that she could not win a second vote, despite winning an earlier vote of no confidence by 204 votes to 152.
Commenting on the Prime Minister surviving the vote, Secretary of State for Scotland Alister Jack said: "As I have been clear throughout, the Prime Minister has my full support.
"I voted for him tonight, and I am very pleased that he has received the backing of a clear majority of the parliamentary party.
"We now need to put this behind us, and get on with what really matters – tackling the very real major challenges we face both at home and abroad."
Labour leader Sir Keir Starmer said a "divided" Conservative Party is "propping up" Boris Johnson after the Prime Minister survived the confidence vote.
"The choice is clearer than ever before: Divided Tories propping up Boris Johnson with no plan to tackle the issues you are facing," he tweeted.
"Or a united Labour Party with a plan to fix the cost-of-living crisis and restore trust in politics. Labour will get Britain back on track."
David Duguid, Conservative MP for Banff and Buchan, backed the Prime Minister, making him the second Scottish Tory to back Boris Johnson staying in the job.
"Since this situation arose, I've repeatedly expressed my concerns at the behaviour and culture that was reported at Downing Street and the Cabinet Office," he said.
"It's absolutely right that there was an investigation carried out and Sue Gray's final report has acknowledged changes have already been made.
"Nothing that's happened in the last 24 hours has changed my opinion on whether or not the Prime Minister needs to resign, so tonight I voted against the motion of no confidence.
"With our recovery from the pandemic and the global inflation pressures that have yet to hit us fully, I believe this is in the best interests of the country.
"Throughout this situation, I have focused on tackling the issues which are most important and relevant to Banff and Buchan, and I will continue to do so going forward."
Responding to the confidence vote, First Minister Nicola Sturgeon tweeted: "That result is surely the worst of all worlds for the Tories.
"But much more importantly: at a time of huge challenge, it saddles the UK with an utterly lame duck PM.
"And for Scotland, it just underlines the democratic deficit – only 2 of (Scotland's) 59 MPs have confidence in the PM."