Boris Johnson committed "repeated contempts" of the UK Parliament with his statements about parties in Downing Street that breached Covid rules, an investigation has found.
The Privileges Committee of MPs found the former prime minister's breaches serious enough to recommend a suspension of 90 days, if he were still an MP and had he not resigned in anticipation of the report.
It also recommended that Johnson should not be entitled to a former Member's pass to the Houses of Parliament.
Johnson hit out at what he called a "deranged conclusion", accusing the Tory-majority group of MPs he has repeatedly sought to disparage of lying.
He called the committee led by Labour veteran Harriet Harman "beneath contempt" and claimed its 14-month investigation had delivered "what is intended to be the final knife-thrust in a protracted political assassination".
Johnson quit the Commons last week after reading the report's findings, meaning he will escape the immediate prospect of a sanction.
The recommended suspension far exceeded the ten-day threshold which, if approved by the wider House of Commons, could have led to a by-election in his Uxbridge and South Ruislip constituency.
The Privileges Committee considered whether it should have recommended expelling Boris Johnson from the Commons if he had remained as an MP.
During discussion of the report's final findings, the SNP's Allan Dorans and Labour's Yvonne Fovargue backed the stronger sanction.
But the four Tory members of the committee – Sir Bernard Jenkin, Sir Charles Walker, Andy Carter and Alberto Costa – opposed the amendment.
What did the report find?
In its 30,000 word report, the committee said the former prime minister had misled the Commons by:
– Claiming Covid rules and guidance were followed at all times in Number 10 on four separate occasions;
– Failing to tell the House "about his own knowledge of the gatherings where the rules or guidance had been broken"
– Saying he relied on "repeated reassurances" that rules had not been broken;
– Insisting on waiting for Sue Gray's report to be published before he could answer questions in the House, when he had "personal knowledge which he did not reveal"
– By claiming that rules and guidance had been followed while he was present at gatherings in Number 10 when he "purported to correct the record" in May 2022.
The committee also found Johnson had been "disingenuous" when giving evidence to them in six "ways which amount to misleading".
The committee said it would have recommended that Johnson be suspended from the service of the House for 90 days for repeated contempts and for seeking to undermine the parliamentary process, by:

• Deliberately misleading the House

• Deliberately misleading the Committee

• Breaching confidence

• Impugning the committee and thereby undermining the democratic process of
the House

• Being complicit in the campaign of abuse and attempted intimidation of the
Committee
What is Johnson saying about the findings?
Johnson issued a furious 1,700 word rebuttal to the committee on Thursday morning.
"This is rubbish. It's a lie," he said.
"This is a dreadful day for MPs and for democracy," he added. "This decision means that no MP is free from vendetta, or expulsion on trumped up charges by a tiny minority who want to see him or her gone from the Commons.
"Their argument can be boiled down to: 'Look at this picture – that's Boris Johnson with a glass in his hand. He must have known that the event was illegal. Therefore he lied'," he said.
"That is a load of complete tripe. That picture was me, in my place of work, trying to encourage and thank my officials in a way that I believed was crucial for the government and for the country as a whole, and in a way which I believed to be wholly within the rules."
Conservative reaction
Senior Tory MP Tobias Ellwood said he hoped the publication of the Privileges Committee report allows MPs to move on from the "public pantomime" which is distracting from key issues.
Ellwood said that instead of resigning, Boris Johnson could have presented his arguments to the Commons, adding "this should not really be the legacy of any prime minister".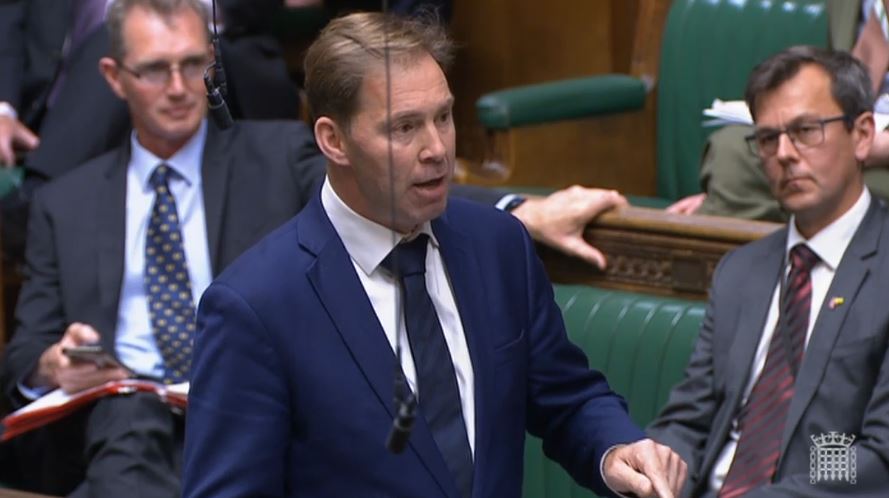 "The longer this public pantomime drags on, the more Boris loses support from a once very loyal base… the more the Prime Minister's plans and vision which was starting to gain traction are overshadowed, the public actually want us to get back to politics," he told Sky News.
"Johnson has resigned his seat, before the report was published I should say, rather than taking his arguments and presenting them to the Commons, which he could have done."
What are other parties saying?
Boris Johnson should be stripped of the £115,000 annual allowance available to former prime ministers to run their office following the Privileges Committee's findings, the Liberal Democrats said.
Deputy Lib Dem leader Daisy Cooper said: "This damning report should be the final nail in the coffin for Boris Johnson's political career.
"It is completely unprecedented for a former prime minister to be found to have been a law-breaker and serial liar, who treated the public and Parliament with total disdain.
"Rishi Sunak must cut off Johnson's ex-prime minister allowance to stop him milking the public purse for his own personal gain.
"Anything less would be an insult to bereaved families who suffered while Boris Johnson lied and partied."
Stephen Flynn, the SNP's Westminster leader, said: "What this report reaffirms is what most of us already knew – that Boris Johnson is a liar and he's now bang to rights.
"There's a few things that need to happen here. Boris Johnson's legal fees were, of course, contributed to by the public purse, I think that needs to be recouped. Boris Johnson is entitled to an allowance as a former prime minister, a now disgraced former prime minister, that shouldn't be allowed to happen.
"And, of course, he's seeking to stuff people in the House of Lords – I think that needs to be stopped, that list needs to be put in the bin immediately. Rishi Sunak is going to need to grow a pair and seek to do that immediately."