Boris Johnson has said people who think that Downing Street staff were "partying" during the Covid lockdown "simply don't know what they are talking about".
The former prime minister insisted that gatherings he attended during the Covid pandemic were "essential" because he needed to "reassure" staff after two senior advisers left in "acrimonious circumstances".
He told the committee investigating whether he knowingly misled parliament that he did not lie about parting at lockdown.
"Hand on heart that I did not lie to the House," he said.
He told the group of MPs that if they found him in contempt of parliament it would be "utterly insane".
The Privileges Committee showed the former Tory leader a picture showing him next to several Downing Street staff in close proximity while holding alcohol.
Johnson was asked by MPs if he broke his own lockdown rules.
But the former prime minister said that it was "essential" to attend a gathering on November 13, 2020.
The event led to several Downing Street staff being fined by the Metropolitan Police, however, Johnson was not among those handed a fixed penalty notice.
Following the resignation of two senior members of staff, Johnson said the gathering – which followed the departure of communications director Lee Cain and chief adviser Dominic Cummings – was "necessary" to "steady the ship" in government.
On Wednesday, he told the committee: "This meeting happened on an impromptu basis, it had to happen.
"People will ask why was this happening, why was it necessary?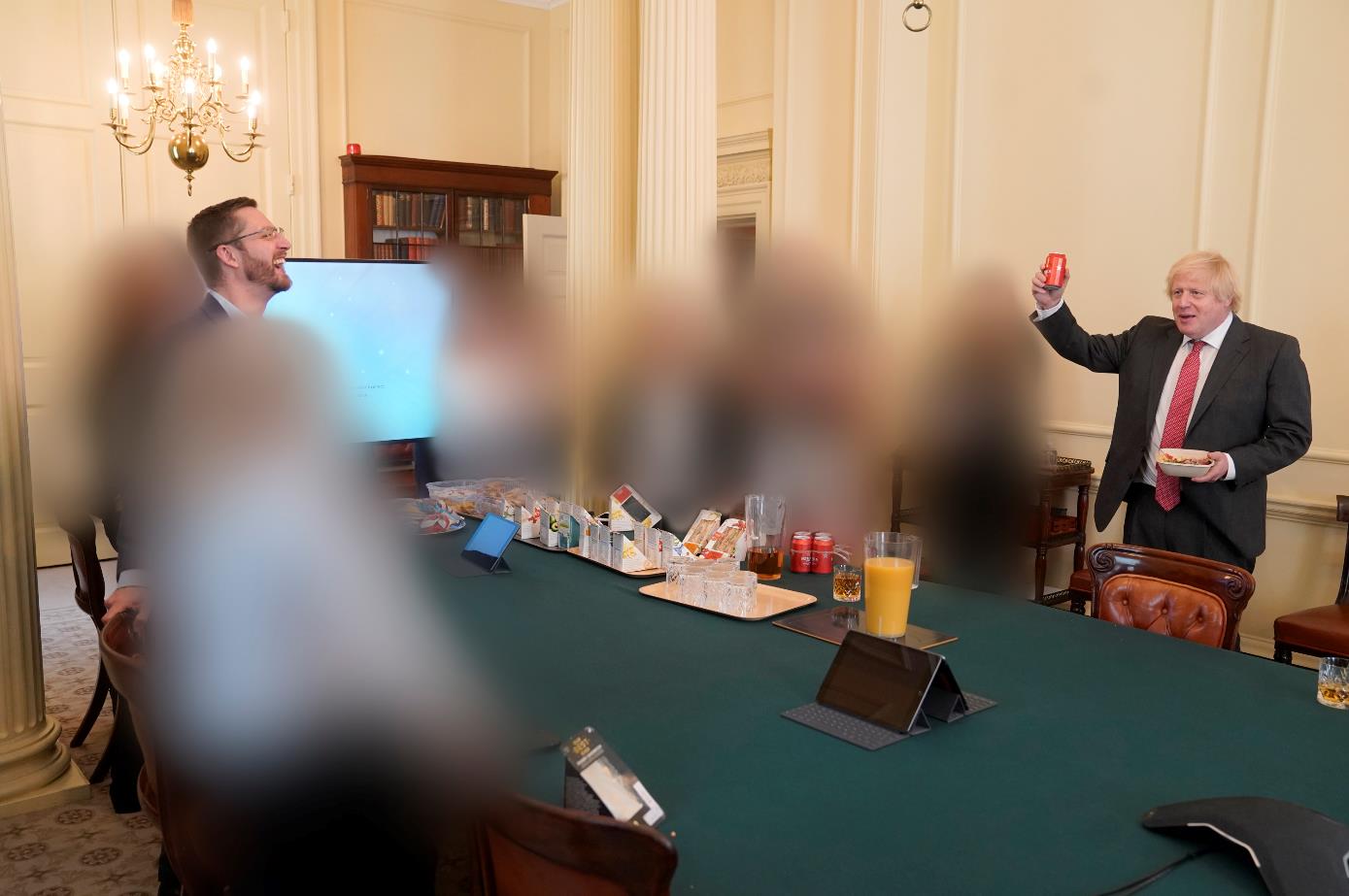 "It was necessary because two senior members of staff, the effective chief of staff and director of communications had both left the building or were about to leave the building in pretty acrimonious circumstances — or what were potentially acrimonious circumstances.
"It was important for me to be there and to give reassurance."
Bernard Jenkin, a Tory MP and member of the Privileges Committee, said the guidance did not allow for a "thank you party".
Jenkin said that leaving parties were not allowed for other people across the country, and asked why Johnson thought it was acceptable for the Government.
Johnson said: "I understand that people looking at that photograph will think it looks like a social event.
"It was not a social event. If anybody thinks I was partying during lockdown, they are completely wrong. That was not a party."
He later said that "people who think we were partying in lockdown simply don't know what they are talking about".
The Tory MP also said he thought it "unlikely" he, as claimed by an unnamed No 10 official, made a joke about another leaving-do being "probably the most unsocially distanced gathering in the UK right now".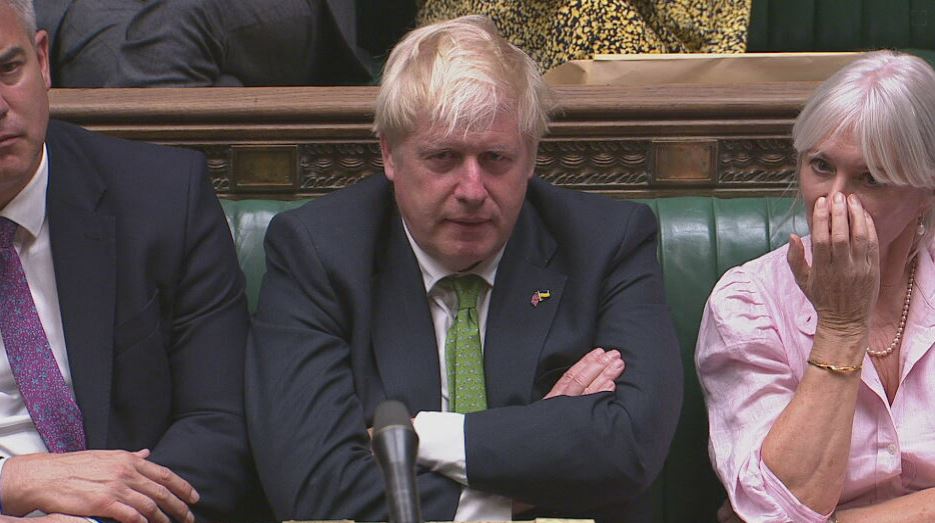 Johnson, asked about the remarks he was alleged to have made on November 27, 2020, told the Privileges Committee: "I don't remember saying those words.
"I think it unlikely that I would have said those words given what I have had to say to the committee just now about my memory of the event.
"My visual memory of the event was that it was much more, as Cleo Watson describes, it was a clutch of people around that table… I don't remember people being four or five deep."
Jan Gillan revealed she didn't have anyone around her during her husband's service.
She said: "One person or a few people. Makes no difference, it's all irrelevant. Every bit of it. I didn't have anybody round about me, at my husband's service, funeral. We were all social distancing.
"We were limited, we were capped, so what's the difference between what we had to do for my husband's funeral and what he's doing?
"I can only speak for myself and the others that I've spoke to through the Scottish Bereavement. We catch up once a month, and I know that they're finding it harder as I am myself and this isn't going to go away for us, it's never going to go away.
"Covid will be with us until we take our last breaths. And every single time Boris Johnson's names attached to this, it just opens up the wounds and it's like day one again."