Boris Johnson is facing new allegations that a birthday party was held for him in Downing Street during Covid lockdown.
ITV News has reported that up to 30 people attended a gathering on June 19, 2020, with the Prime Minister's wife serving him cake while those there sang Happy Birthday.
Number 10 said: "A group of staff working in No 10 that day gathered briefly in the Cabinet Room after a meeting to wish the Prime Minister a happy birthday. He was there for less than ten minutes."
Coronavirus rules in place at the time prohibited most indoor gatherings of more than two people.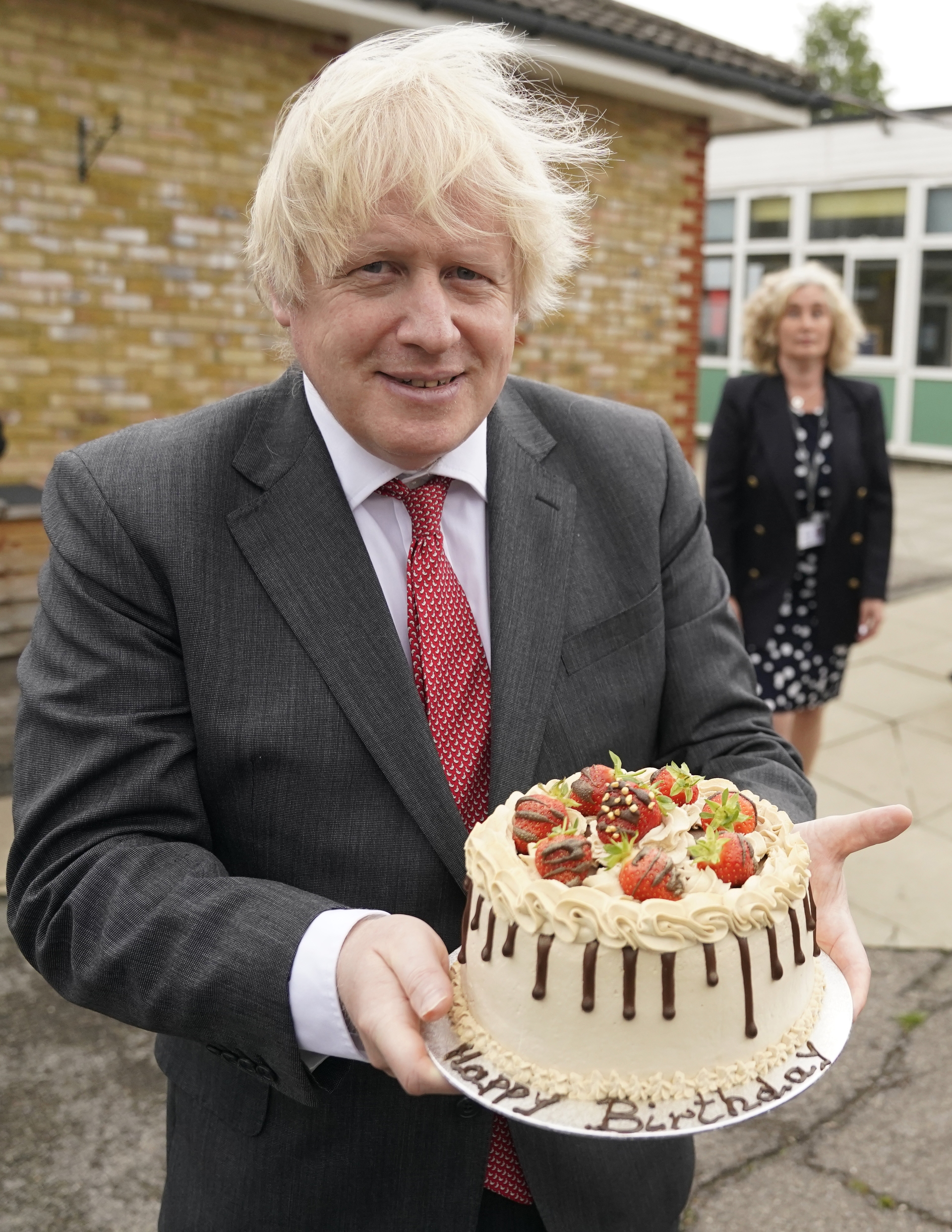 ITV News reported that, on the evening of June 19, 2020, family friends were hosted upstairs in the Prime Minister's residence. No 10 denied this, claiming a small number of family members were hosted outside only.
Civil servant Sue Gray and her team, who are investigating the allegations of lockdown-breaking gatherings in government departments, were already aware of the June 19 birthday event and they will not further delay the publication of her inquiry, the PA news agency understands.
SNP's Westminster leader Ian Blackford MP said: "Boris Johnson's conduct has been a disgrace. It is clear the Prime Minister repeatedly broke the rules and lied about it. He is unfit for office and he has to go.
"Tory MPs must remove him without further delay. The longer they wait, the more damage they do to any remaining public trust in the UK Government and broken Westminster system.
"This is now a question of their own integrity. There simply cannot be one rule for the most powerful people in the Tory government and another for the rest of us. This has to end."
On June 13, 2020, six days before Boris Johnson's birthday, the Queen watched a scaled back ceremony for her official birthday on her own.
Former Scottish Conservative leader Ruth Davidson said her partner "shares a birthday with the Prime Minister" and added they did not think to break any rules in 2020.
"By coincidence, my partner shares a birthday with the Prime Minister (June 19)," she tweeted.
"We marked it in 2020 by inviting one other household to sit outside, socially distanced, in our garden.
"It didn't occur to us – literally couldn't conceive – that we would act outside the rules."
The Prime Minister is facing a rough week as he awaits the delivery of the Sue Gray report into Downing Street drinking parties during lockdown which could determine his fate.
Many Tory MPs have said they will wait to see the findings before deciding whether to push for a vote of confidence which could see him forced out.