In the early hours of December 13, 2019, Boris Johnson hailed a "new dawn" after winning the Conservative Party its biggest majority in the House of Commons for more than 30 years.
Campaigning on a promise to "get Brexit done" after months of gridlock, Johnson led the Tories to victory over Jeremy Corbyn's Labour.
The emphatic result placed Johnson in a position of immense strength and his party with a rock-solid mandate to deliver its promises over the next five years.
But, as is so often the case in politics, it hasn't quite transpired that way.
Johnson's time in office at Downing Street has been rocked by numerous scandals – most notably a series of parties held during the pandemic – and now he is teetering on the brink following the resignation of several key cabinet ministers including Chancellor Rishi Sunak and health secretary Sajid Javid.
STV News looks back at the sequence of events that have led to Johnson being perceived by his party as a great electoral asset to being viewed by many as a liability.
Thumping victory in 2019 general election
Johnson called the first UK winter election for nearly a century in an attempt to gain a working majority to break the parliamentary deadlock over Brexit.
The Tories had failed to gain a working majority when former PM Theresa May called a snap general election in the summer of 2017. As a result, she relied heavily on minority support from the Democratic Unionist Party and failed three times to get her Withdrawal Agreement with the European Union through parliament.
Johnson replaced May as Tory party leader in the summer of 2019 and decided just a few months later that a general election was needed to break the deadlock.
Johnson said his thumping victory, which saw Labour swept aside in its traditional heartlands, had "smashed the roadblock" in parliament over Brexit.
The UK officially left the European Union on January 31, 2020, after years of political wrangling following the referendum in 2016.
Johnson was viewed as hero in the eyes of those who wanted to leave the bloc. But another defining issue of our time was just around the corner – one that would lead to scarcely believable consequences.
Coronavirus pandemic and 'Partygate'
The evening of March 23, 2020, is etched into the memories of millions of people living in the UK.
It was the night Johnson took to the airwaves and announced the country would be placed in a strict lockdown in order to limit the spread of coronavirus.
People were told to stay inside their homes and were permitted only to leave for basic necessities, to exercise once a day or to travel to their place of employment as a key worker.
And it was during those times – when the public made great sacrifices and many people lost their lives to Covid-19 – that 16 gatherings were held at Johnson's home and office and other government offices between May 2020 and April 2021
The first story of what would become "partygate" broke on November 30, 2021, with reports that Downing Street staff had held three gatherings almost a year earlier, when London was under lockdown restrictions.
December 9 then brought a £17,800 fine from the Electoral Commission, which found the Conservatives had improperly declared donations from Lord Brownlow towards the refurbishment of Johnson's Downing Street flat.
Lord Geidt, the Prime Minister's adviser on standards, had previously cleared Johnson of wrongdoing, but the Electoral Commission investigation uncovered WhatsApp messages that raised further questions about what the Prime Minister knew about the source of the donations.
Partygate came to the fore once again the following spring as Johnson himself was fined £50 by the Metropolitan Police on April 12 for attending one of the lockdown gatherings at Downing Street. As a result, he has been characterised as the first British prime minister in history shown to have broken the law while in office.
Johnson apologised but insisted he didn't know he was breaking the rules.
The findings of the partygate investigation were published on May 22 and the report detailed instances of excessive drinking among some of Johnson's staff, all at a time when millions of people were unable to see friends and family.
Westminster's Privileges Committee is looking into what evidence there is of Johnson knowing about the gatherings in Downing Street and the Cabinet Office.
And it will examine whether there were any briefings made to the Prime Minister relating to those events.
The scandal of lockdown rule-breaking at No 10 and across Whitehall caused a political storm for the Prime Minister after a clip emerged of former Downing Street press secretary Allegra Stratton joking about a Christmas party.
Amid growing public anger and discontent among Conservative backbenchers, Johnson faced a vote of confidence in his premiership on June 6.
Johnson survived the vote, with Conservative lawmakers voting by 211 to 148 to back him. But the scale of the revolt — some 41% voted against him — shook his grip on power.
Usually, it is a resigning matter if a minister is found to have intentionally misled parliament.
Resignations
Johnson has been rocked in the past 24 hours by the resignation of more than 50 MPs from his government.
But his time in power has been marked by several high-profile departures for a number of scandals.
Matt Hancock resigned as health secretary on June 26, 2021, after he breached social distancing guidance by kissing a colleague.
In a letter to the PM he said the government "owe it to people who have sacrificed so much in this pandemic to be honest when we have let them down".
Labour and the SNP accused Johnson of a failure of leadership, saying he should have sacked Hancock rather than wait for him to resign.
Conservative grievances with the Prime Minister himself stretch back to last autumn, mounting since a row over standards in public life and Johnson's handling of the Owen Paterson lobbying scandal.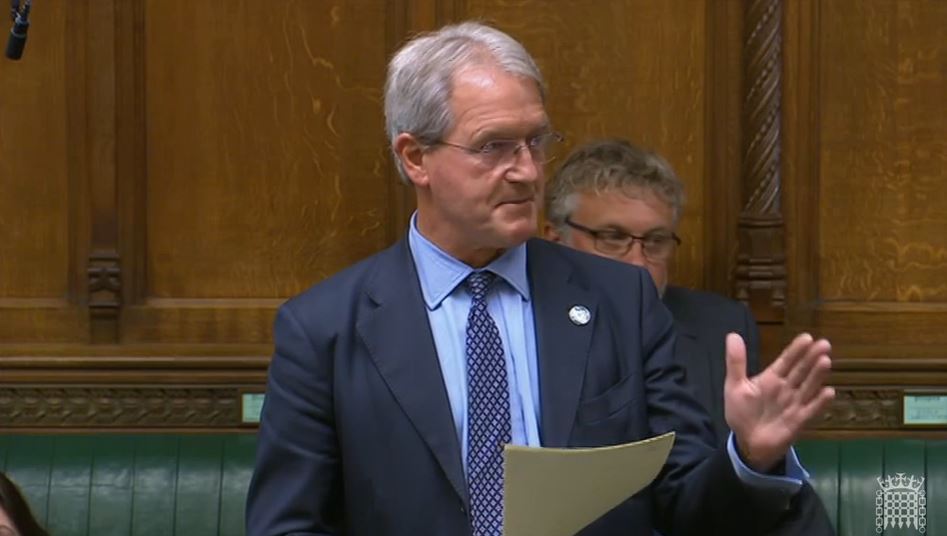 MPs voted on November 3, 2021 to shelve a recommendation from the standards committee for former minister Paterson to be suspended from the Commons for 30 days for breaking the rules banning paid lobbying by MPs.
The Prime Minister at first backed Paterson and whipped Conservatives to support an overhaul of the standards system rather than suspend Paterson from the House.
Just 24 hours on, Johnson U-turned in the face of public anger, but public attention was now focused on standards, second jobs and sleaze in Westminster.
Less than a week later, former attorney general Sir Geoffrey Cox was in the spotlight on November 8, 2021 for earning around £1m a year as a barrister and using proxy votes to take part in Commons divisions while working in the British Virgin Islands.
And then the PM's top adviser Dominic Cummings left Downing Street with immediate effect on November 13.
Johnson had controversially refused to sack his chief adviser Dominic Cummings over his notorious trip to Barnard Castle to "test his eyesight" while the country was in lockdown.
In January, Johnson attracted further criticism by falsely accusing Labour leader Sir Keir Starmer of failing to prosecute Jimmy Savile while director of public prosecutions.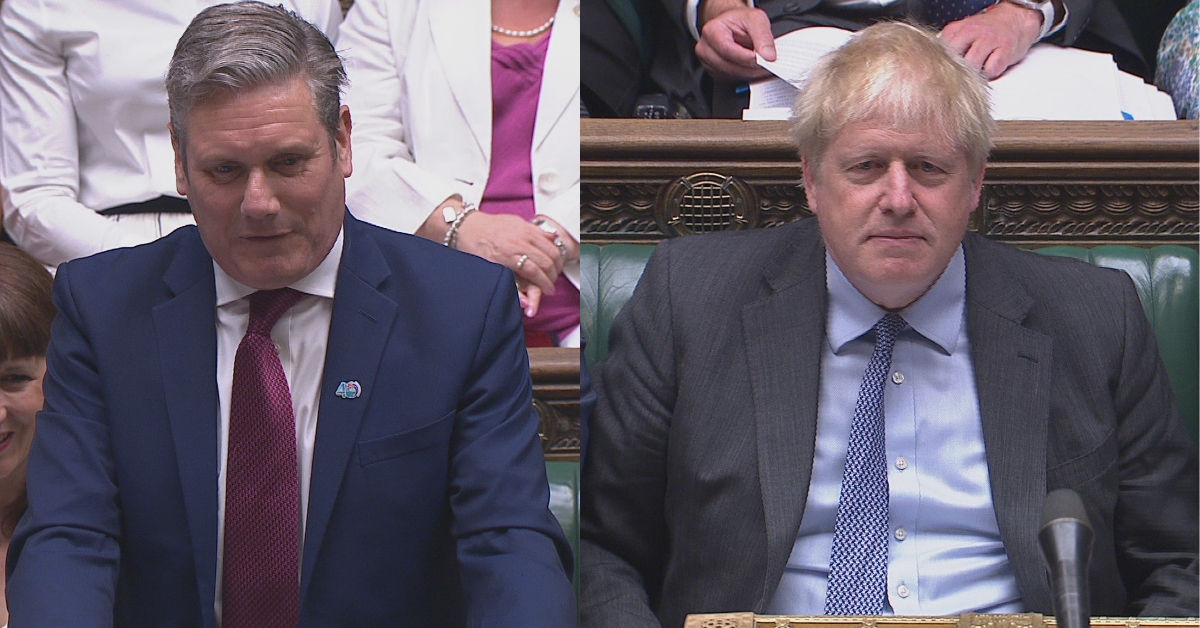 Johnson later "clarified" his remarks, saying he was referring to Sir Keir's responsibility as head of the CPS rather than any decision he had personally made.
But those remarks prompted the resignation of long-time aide Munira Mirza and a public rebuke from Sunak.
Mirza's resignation was followed by news that three top aides would quit Downing Street, including chief of staff Dan Rosenfield, director of communications Jack Doyle, and private secretary Mr Reynolds.
The next in a series of cases that renewed scrutiny of sleaze in Westminster came on April 11 when Imran Ahmad Khan, the then-Tory MP for Wakefield, was found guilty of sexually assaulting a 15-year-old boy in 2008.
Khan, who maintains his innocence, was expelled from the Conservative Party and resigned, triggering a by-election that Labour won in June. Khan was jailed for 18 months in May.
Meanwhile, Neil Parish quit his seat in Tiverton and Honiton on May 4 after admitting watching pornography in the Commons.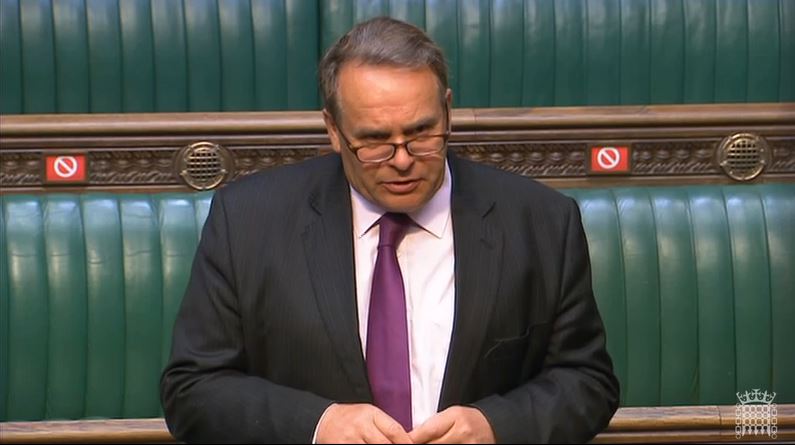 He said he accidentally viewed an x-rated video when browsing for tractors, before later doing so deliberately in the chamber.
Tiverton and Honiton was snatched by the Liberal Democrats in a June by-election, overturning a Conservative majority of more than 24,000.
On May 17, an unnamed Conservative MP was arrested on suspicion of rape and sexual assault offences spanning seven years. Tory chief whip Chris Heaton-Harris urged the MP to stay away from parliament but did not suspend the whip.
Public perception
Sue Gray published her full report into lockdown-busting parties in No 10 and Whitehall on May 25, detailing events at which officials drank so much they were sick, sang karaoke, became involved in altercations and abused security and cleaning staff at a time when millions of people across the country were unable to see friends and family.
The Prime Minister said he took "full responsibility" for the scandal as calls for his resignation grew louder.
An indication of the public mood and sentiment towards Johnson became apparent on June 3 when he received a mixed reaction from onlookers as he entered St Paul's Cathedral for the National Service of Thanksgiving to celebrate the Queen's Platinum Jubilee.
As Johnson walked up the cathedral steps alongside his wife Carrie, a number of people could be heard applauding and cheering. But others could be heard booing.
Johnson, Carrie, and Sunak all apologised in April after the Metropolitan Police handed them fixed penalty notices (FPNs) for the party in the Cabinet Room on June 19, 2020.
In her report, Gray also found boozy drinks parties were held at the heart of government on April 16, 2021, the eve of the Duke of Edinburgh's funeral – albeit not attended by the PM himself.
Chris Pincher
Johnson appointed Chris Pincher as deputy chief whip alongside new chief whip Chris Heaton-Harris on February 8 after they ran a shadow operation to shore up support for Johnson as MPs sought to oust him over the partygate allegations.
Pincher dramatically resigned from the position on June 30 after allegedly assaulting two fellow guests the evening before at the Carlton Club, a Tory private members' club in London.
Downing Street said Johnson was not aware of any "specific allegations" about Pincher when he appointed him to the whips office, but it emerged over the following days that he was told about allegations against him as far back as 2019.
Johnson was forced into a humiliating apology on July 5 over his handling of the row after it emerged he had forgotten about being told of previous allegations of "inappropriate" conduct.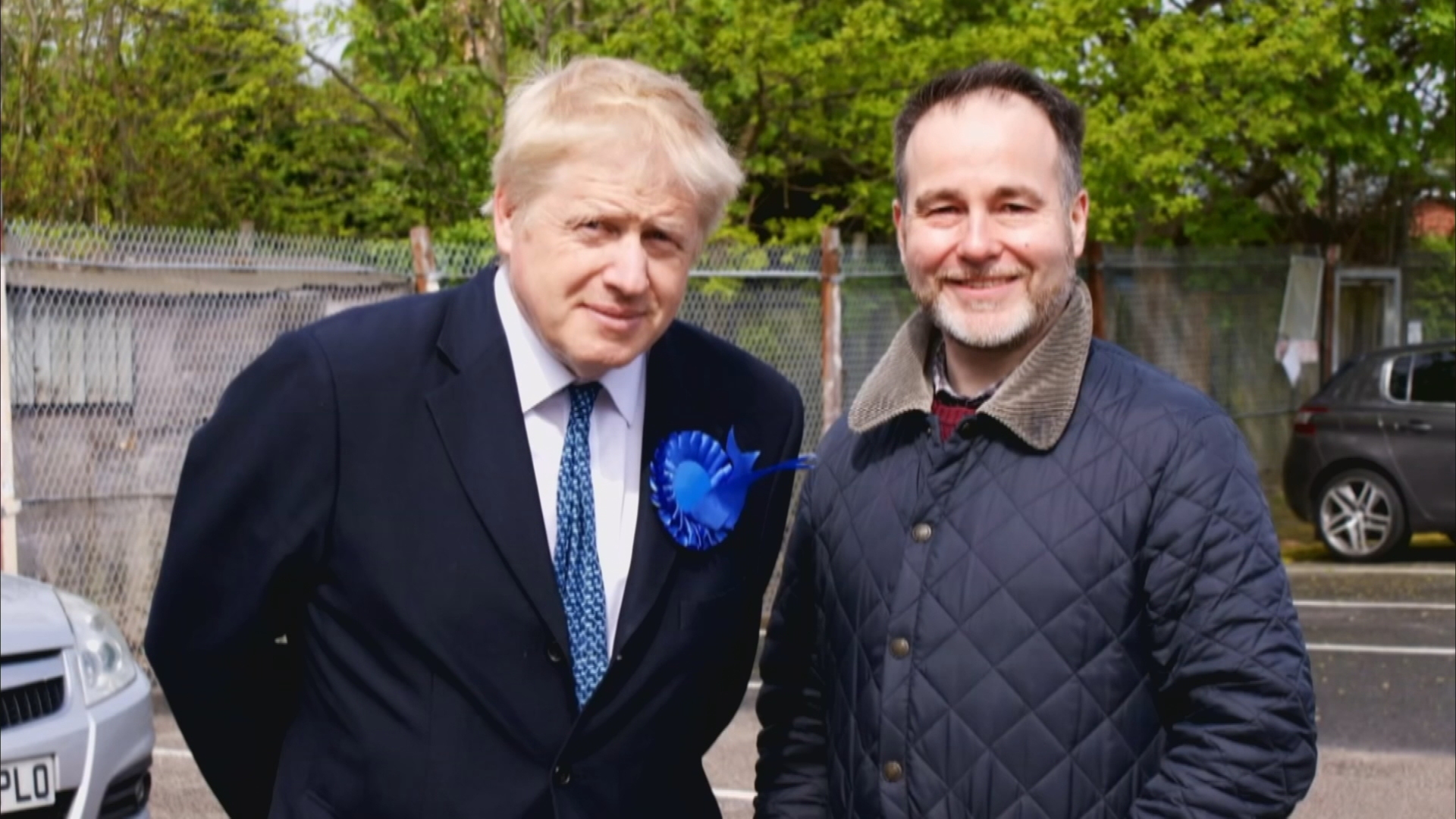 In the Commons, the atmosphere among Tory MPs was mutinous with critics lining up to condemn No 10's handling of the matter.
Sunak then quit as Chancellor and Javid stepped down as health secretary, both writing incendiary resignation letters.
More junior resignations followed, including Alex Chalk who resigned as solicitor general, Bim Afolami who quit as Tory vice-chair and Andrew Murrison who resigned as a trade envoy to Morocco.
Premiership over
Johnson announced he would be resigning as Prime Minister on Thursday, July 7.
In a statement in Downing Street, he thanked members of the public who voted for the Conservatives in 2019.
But, he acknowledged that the will of the parliamentary Conservative Party is "that there should be a new leader".
He confirmed that he will continue until a new leader is elected, with the timetable for choosing a new PM to be announced in the coming days.
Johnson said he was "immensely proud of the achievements of this Government", from getting Brexit done to getting the UK through the pandemic, and leading the West in standing up to Vladimir Putin's aggression in Ukraine.