Boris Johnson dismissed suggestions that he is a 'habitual liar', as he described partygate as having been a "miserable experience" for those in government.
The issue was raised during a Q&A between the Prime Minister and the online forum, Mumsnet, on Wednesday.
Questions submitted by users were put to Johnson, including on trust and the cost-of-living crisis.
During the session, the Prime Minister said he was surprised at being issued with a Fixed Penalty Notice for his attendance at a leaving ceremony.
And he insisted that he "genuinely believed" that he was attending a work event.
One question asked by a user that was put to Johnson was: "Why should we believe anything you say when it has been proven you're a habitual liar?"
The Prime Minister responded: "First of all, I don't agree with the conclusion to the question asked, or the premise to the question.
"But look, I think the best way for me to answer that is to say look at what I get on and deliver and what I say I'm going to deliver.
"And that's what I'm in politics to do, to try to make life better for people if I possibly can."
He continued: "I was elected at a particularly difficult time in politics to get some tough things done.
"Things then became if anything even more difficult because of the pandemic.
"But if you look at what we're doing, we're getting on and delivering."
The Prime Minister pointed to his record in government as reason why people should trust him.
He said: "My answer about trust is… people throw all sorts of accusations at me about all sorts of things ever since I drove around with a sign on a bus, and they have all sorts of reasons for saying that.
"But, I think you've just got to look at the record of what I deliver."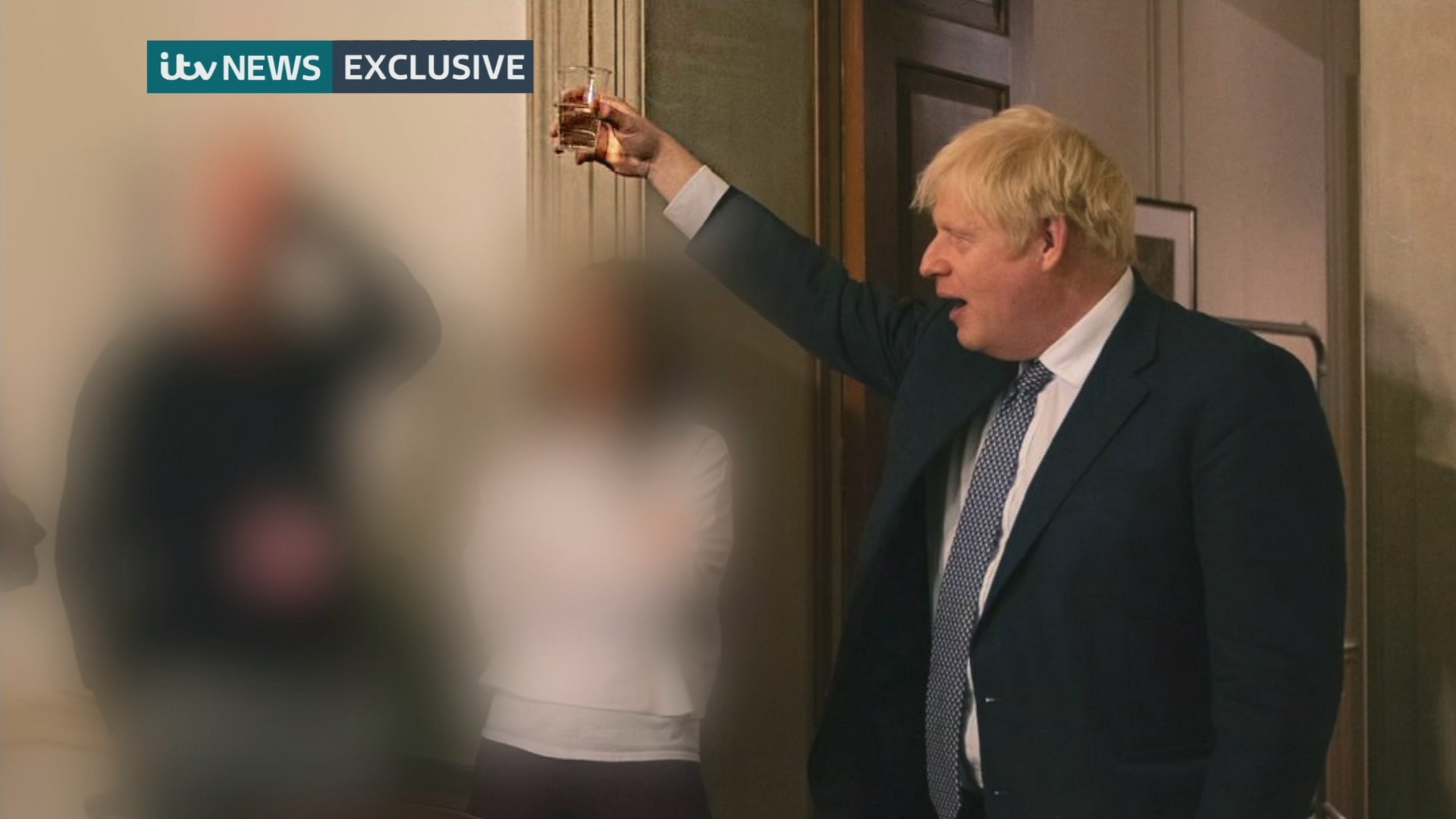 Johnson apologised once again for breaking the law during the pandemic, though still defended his actions.
"I apologise very much for what happened, but just to remind her of what I did," he said.
"And I think if people look at the event in question, it felt to me like a work event.
"I was there for a very short period of time in the Cabinet Office at my desk."
He continued: "I was very, very surprised and taken aback to get an FPN (Fixed Penalty Notice), but of course I paid it.
"And I think that, you know, why am I still here? I'm still here because we've got huge pressures economically, we've got the biggest war in Europe for 80 years, and we've got a massive agenda to deliver which I was elected to deliver."
Johnson suggested that it would not be "responsible" to step down as Prime Minister amid the crisis in Ukraine and cost-of-living challenges.
He said: "I thought about all these questions a lot as you can imagine and I just cannot see how actually it would be responsible right now, given everything that is going on, simply to abandon… the project on which I embarked to level up."
It was put to Johnson that if he has lost the trust of the people and his government, he cannot be an effective Prime Minister.
"Well, let's see about that," responded Johnson.
"I'm not going to deny that the whole thing hasn't been a totally, you know… miserable experience for people in government.
"And we've got to learn from it and we've got to understand the mistakes that we made and we've got to move forward."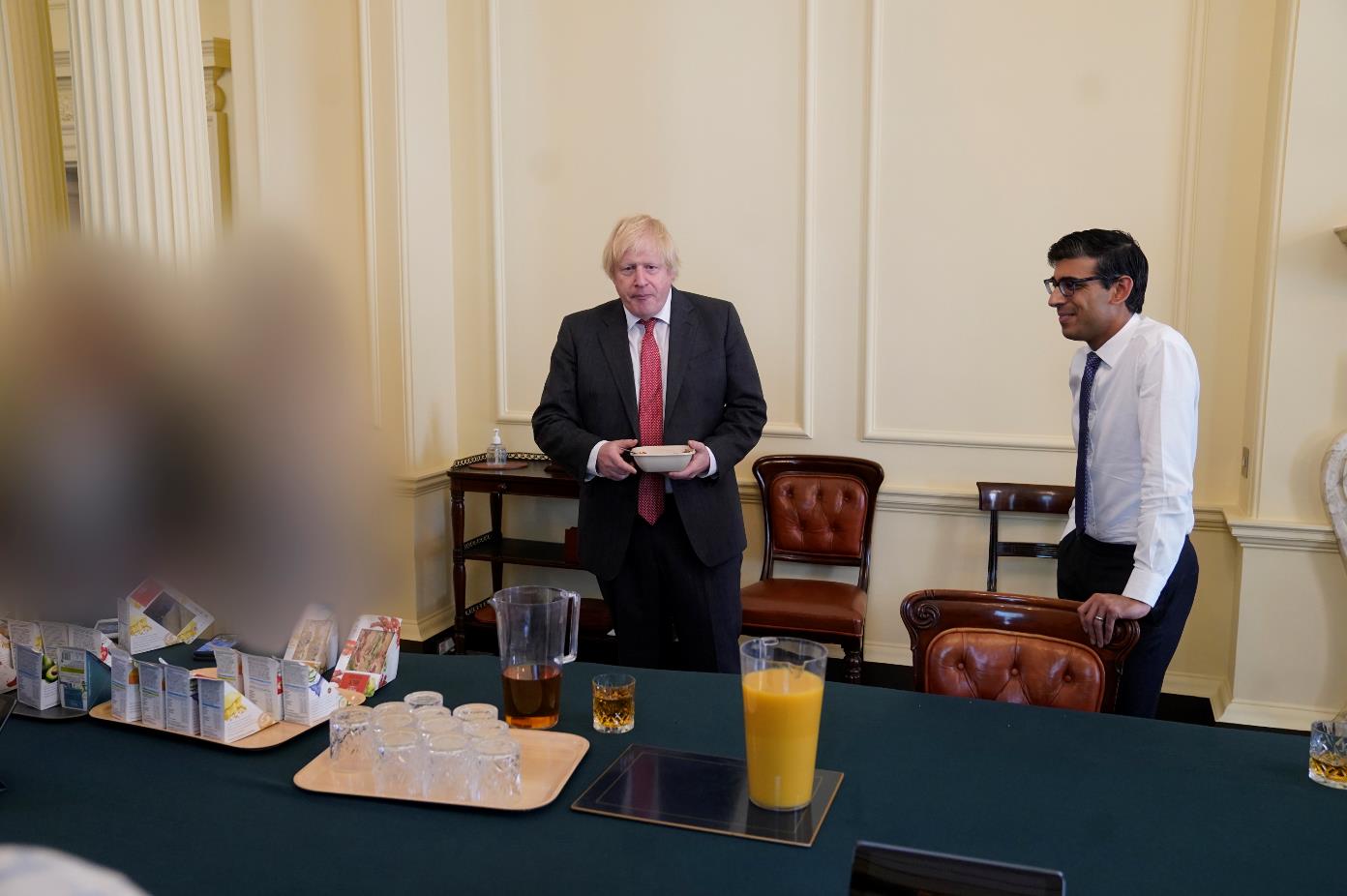 He continued: "We had a pandemic where the only tools we had for quite a lot period were non-pharmaceutical interventions.
"The only thing we could do was to try to persuade people to restrict their types of behaviour.
"And of course, I can totally see how infuriating it is to think that people like me were not fulfilling the letter of the rules ourselves, I totally understand that.
"What I can enter in mitigation is what I've said just now about the event for which I received the FPN and then on the other events that I was at, again, I genuinely believed, genuinely believed, that what I was doing, and I know people may think this is not good enough, but what I thought I was doing was saying goodbye briefly to hardworking staff who had really been doing their best to help people during the pandemic."
Johnson underlined the need to "keep morale high" at No 10 during the pandemic.
"What I thought I was doing was simply doing what is right for a leader in any circumstances and that's to thank people for their service," he said.
"And if you don't do that, people feel underappreciated and undermotivated. This was a time when we had to keep morale high and the whole place was under a huge amount of pressure."
He added: "I make these points in explanation, but not to minimise what I know is people's sense that we got it wrong and that we should have done better, I totally understand that."
STV News is now on WhatsApp
Get all the latest news from around the country
Follow STV News
Follow STV News on WhatsApp
Scan the QR code on your mobile device for all the latest news from around the country