Ian Blackford has described Boris Johnson to be "up to his neck in a slump of Tory sleaze" as the Prime Minister was questioned over his Downing Street flat renovations.
Johnson faced a grilling at PMQs on Wednesday following the announcement the Electoral Commission is investigating the refurbishment of his No 11 residency.
Questions have been mounting for the PM since former aide Dominic Cummings accused him of wanting donors to "secretly pay" for the renovations to his flat in a "possibly illegal" move.
Speaking on Wednesday afternoon, SNP Westminster leader Blackford said: "This is a Prime Minister who is up to his neck in a slump of Tory sleaze. We've seen contracts for cronies, texts for tax breaks and cash for curtains.
"The Prime Minister has dodged these questions all week and he's dodged them again today, but these questions simply are not going to go away.
"So when exactly was money funnelled through Tory HQ into his personal bank account? When did he pay back this money? Was it an interest-free loan and who is the donor or donors who originally funded him?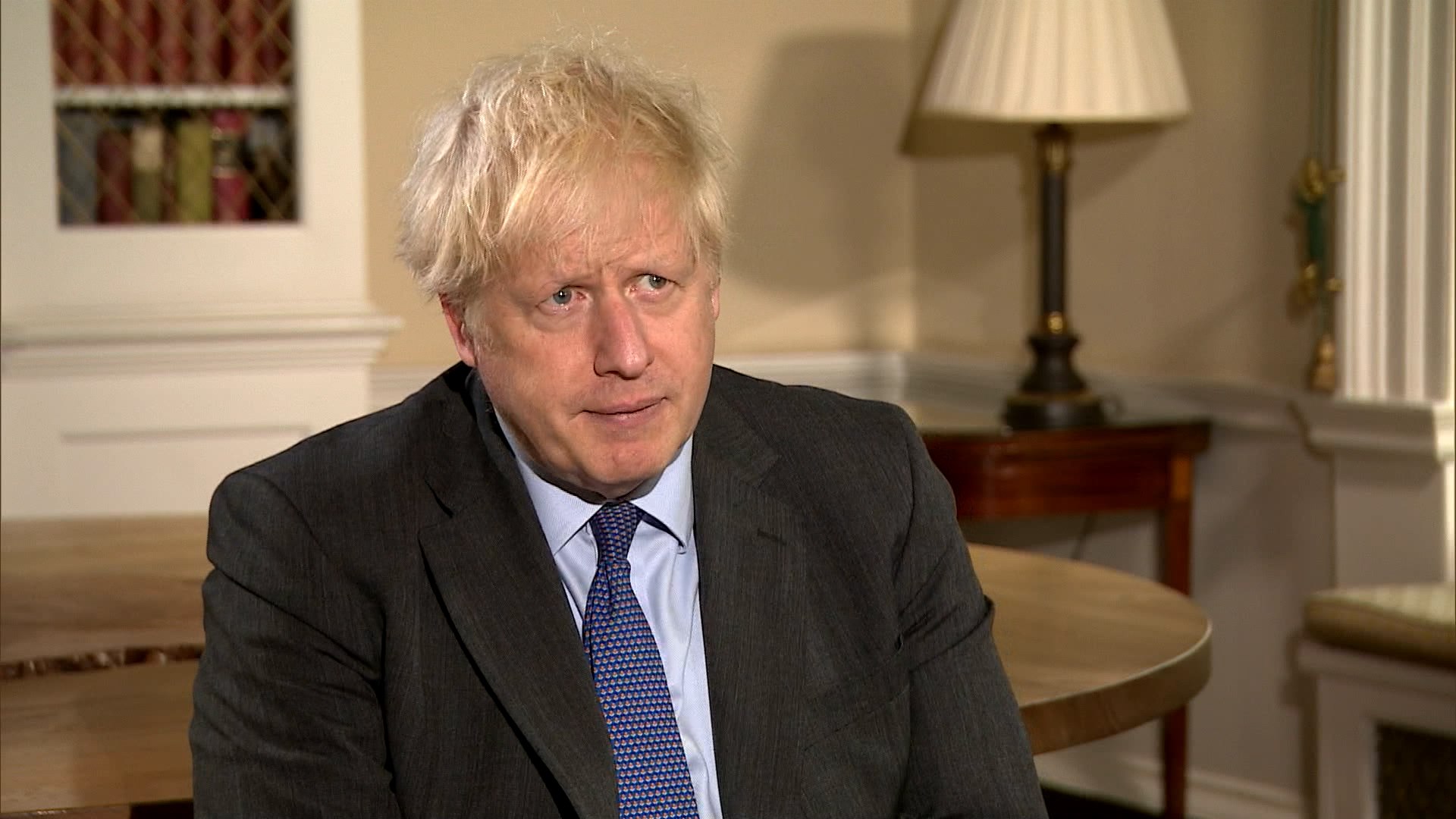 "Is the Prime Minister aware that if he continues to fail to answer these question, that the Electoral Commission has the powers to prosecute (him).
"Will the Prime Minister publish these details today or is he going to wait until the police come knocking at his door?"
Johnson replied: "I look forward to what the Electoral Commission has to say, but I can tell him that for the rest of it he's talking complete nonsense."
Johnson added: "It is thanks to that lockdown and the vaccine rollout … that we're making the progress we are."
The PM has also recently faced pressure over allegedly saying he would rather see "bodies pile high" than impose a third coronavirus lockdown.
The Daily Mail first reported the remarks, the BBC and ITV were among those to carry reports with their own sources alleging he made the comment in October.
Blackford adressed the reports and asked: "Are you a liar, Prime Minister?"
He said: "NHS staff have given their all fighting to keep people alive, that's why so many people find the Prime Minister's remark that he would rather let the bodies pile high in their thousands than go into lockdown, utterly, utterly sickening.
"People are willing to go under oath confirming that the Prime Minister said these exact words… Parliamentary rules stop me from saying that the Prime Minister has repeatedly lied to the public over the last week, but can I ask the question, are you a liar Prime Minister?"
Johnson replied: "If he is going to relay that kind of quotation, it is up to him in a place like Parliament to produce the author, the person who claims to have heard it, because I can't find them, he's says that they're willing to go oath.
"Perhaps they're sitting somewhere in this building, I rather doubt it because I didn't say those words.
"What I do believe is that a lockdown is a miserable, miserable thing and I did everything I could to try to protect the British public throughout the pandemic, to protect them from lockdowns, but also to protect them from disease.
"We grieve, as I know the whole House grieves, for every family that has lost a loved one."
The Prime Minister has insisted he has not broken any laws over the refurbishment of his Downing Street flat after a formal investigation was launched.
Shortly after the commission's announcement, Johnson told PMQs he "personally" paid for the renovations, but refused to answer whether he received an initial loan from the Tory party.
Challenged by Labour leader Sir Keir Starmer, Johnson told MPs: "As for the latest stuff that he is bringing up, he should know that I have paid for Downing Street refurbishment personally."
Prime Ministers get a budget of up to £30,000 per year to renovate their Downing Street residency, but newspaper reports have suggested Johnson has spent up to £200,000.
Last week the Daily Mail published details of an email from Tory peer Lord Brownlow in which he said he was making a £58,000 donation to the party "to cover the payments the party has already made on behalf of the soon-to-be-formed 'Downing Street Trust'".
A No 10 spokeswoman has said that the costs "have been met by the Prime Minister personally" and that party funds "are not being used for this".
But Downing Street has refused to answer whether party funds were used in the past.