It is not exactly the biggest secret in the Westminster village that the SNP group is not all love and peace.
A few weeks ago, it was widely reported that the Aberdeen South MP Stephen Flynn bottled a leadership bid against Blackford, although the behind-the-scenes manoeuvres on behalf of Flynn were more suggestive of a coup than a tilt at the top job.
There are several reasons why this is a good time for the MP for Ross, Skye and Lochaber to get out.
First, those who don't want him as leader will continually agitate, making the business of internal firefighting a pain he could do without.
Second, there is a sense that the party is a cause without a realistic strategy to deliver its central goal of independence.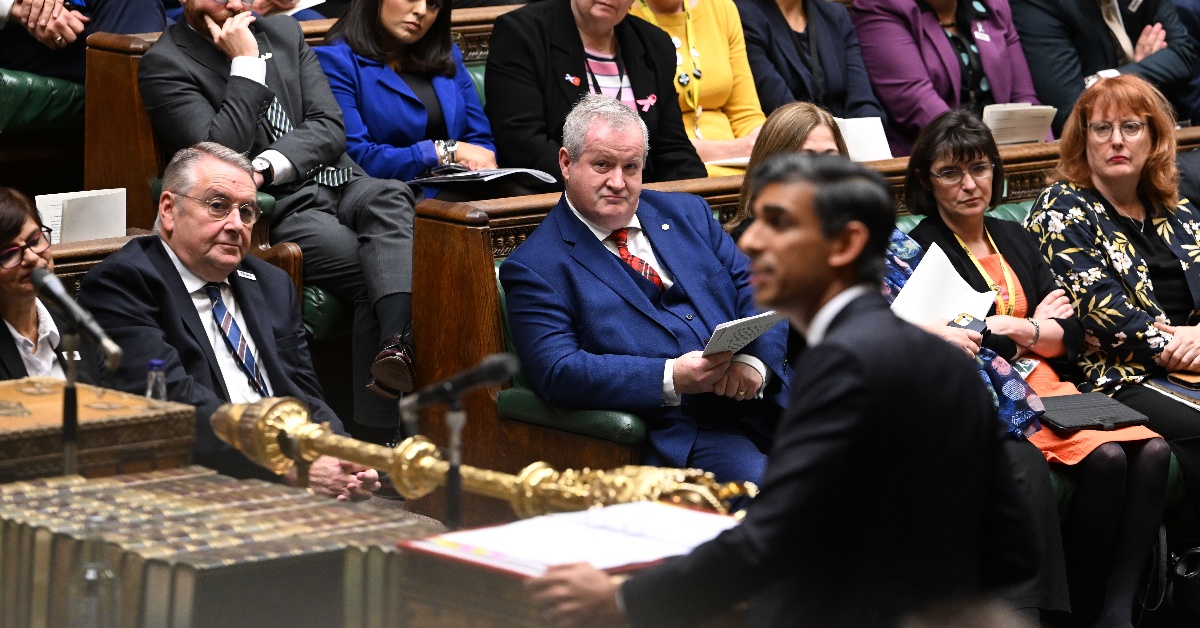 Third, if turning the next UK general election into a de-facto referendum fails (and many SNP politicians think it is way too big a hurdle), then the Westminster leader will cop a lot of the blame for not scaling the electoral equivalent of Everest.
Blackford is a hugely experienced politician who has been around the block.
In fact, he is positively Olympian in the sport of going round the political block. He can smell the coffee and it tells him that now is the time to go.
He is old school in his politics. He understands ideology. He understands business and economics and he is well versed in the internal strategic tensions and fault lines of the national question.
That 'hinterland' has been both a strength and a weakness.
It is a strength because he carries a certain gravitas within the party, but it has been a weakness too, as many who now swell the SNP benches regard him as a relic from another era and not what the party needs in 2022.
He is much more impressive in private than on a public platform or in the House of Commons. He has depth both in the way he analyses politics and in the methodical way he approaches policy formulation.
But today's politics is, alas, as much about show than substance and his chippy delivery often fails to connect.
He can give the impression of being slightly bad tempered, which is actually a quirk of his delivery style.
In private, he is immensely clubbable and extremely good company which is probably at odds with the perception people have of him.
He has excellent business contacts as befits a banker (how he must want to stab himself for once proclaiming that he was a humble crofter) and he will now seek to exploit these to help drive the independence movement forward.
His leadership of the Westminster group has always been characterised by an uneasy relationship with some colleagues and he perhaps relied too heavily on the old trick of not bothering about the malcontents so long as he had the numbers to soldier on.
He stands accused by some of botching key issues and of not handling sensitive personnel issues appropriately.
His marginalising of the MP Joanna Cherry comes to mind and Nicola Sturgeon clearly blames him for the drawn out and damaging way that complaints against the MP Patrick Grady were handled.
In recent times, it was clear that group numbers were changing and, but for Mr Flynn's apparent loss of bottle, it is not inconceivable that he could have been forced out.
Ian Blackford has politics in his DNA so it is unlikely that he will completely depart the political stage.
He can now get on with the business of getting on with life or he can adopt the role of internal agitator.
His presence is not necessarily a comforting one for whoever succeeds him.