Lesley Earl says she lives in constant pain.
The nursery nurse from Kilmarnock is unable to work full time because she requires a knee replacement.
A pre-op was due to take place last May with the surgery itself scheduled for June.
But when the first wave of coronavirus hit, all elective surgery was cancelled as the NHS went onto an emergency footing to handle the pandemic.
Nearly a year on, Lesley, 55, still doesn't know when she'll have her surgery.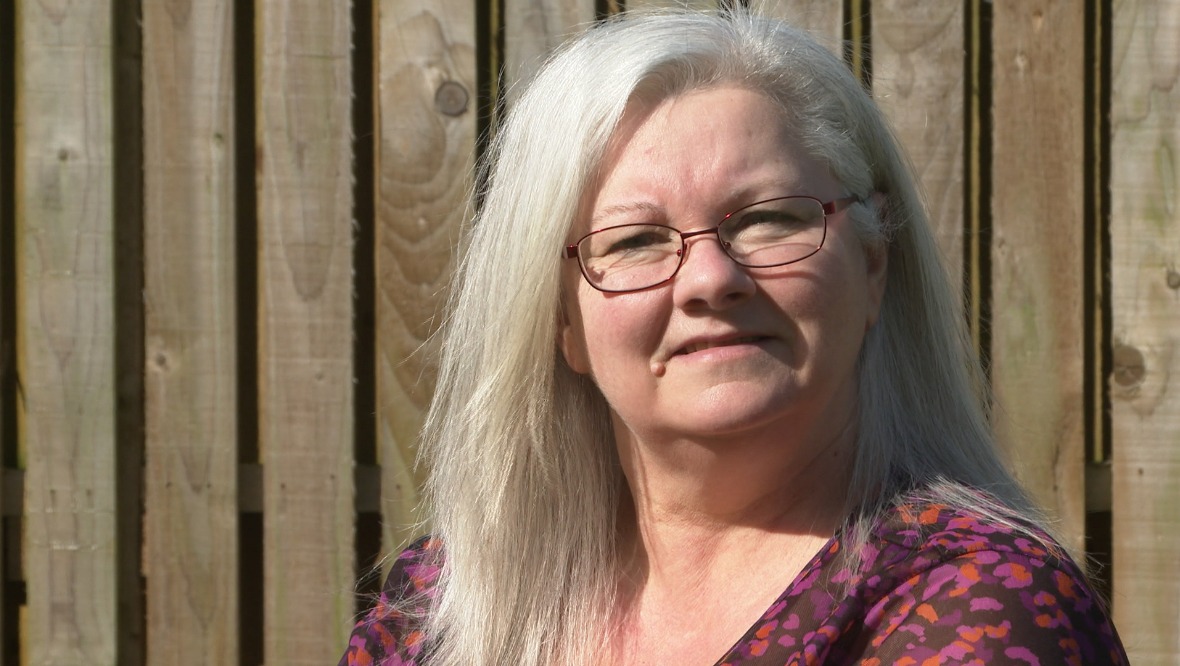 "I got a letter saying they can't guarantee me a set date or time because of the pandemic," she says.
"I'm just waiting and hoping. I'm down to working one day a week because I can't do any more. It's just sickening."
Health services will always be a major issue for voters as they head into an election.
Over the next parliament, the NHS will have to cope with the huge backlog of appointments it was forced to cancel as it dealt with Covid.
So, how long is the waiting list and what can be done to catch up?
'Redesign to recover'
Professor Michael Griffin, from the Royal College of Surgeons, believes it could take many years to reduce the backlog.
"We need a radical rethink, we have to redesign to recover," he says. "We're very worried about the workforce, whether that be surgeons, trainees or nursing staff in theatres and on the wards. They are exhausted, and their wellbeing is absolutely paramount.
"We don't know if there will be more pandemics in the future so we have think differently and make sure the NHS is fit for purpose.
"We had to cancel all elective surgery and that can never happen again."
'We need a staff recovery'
The Royal College of Anaesthetists says its members have played a central role in providing routine and critical care during the pandemic.
Across Scotland, they stepped up to treat the sickest Covid-19 patients while helping to maintain cancer, maternity and other urgent services.
"We can't have a health service recovery without a staff recovery," says Dr Daphne Varveris, chair of the RCoA's Scottish board.
"Prior to the pandemic, there was low morale and general fatigue, especially among anaesthetists in training.
"Post-pandemic our research shows one in five is considering leaving the profession."
'Sometimes you need a crisis to make real change'
Dr Sahira Dar, a GP in Glasgow's Pollokshields, isn't expecting the NHS to "bounce back quickly" and instead believes a five to ten-year recovery plan is needed.
"Even if we bounce back, what do we go back to?" she says. "A service that was already strained? Sometimes you need a crisis to make real change and maybe this is the crisis that we needed to make that change."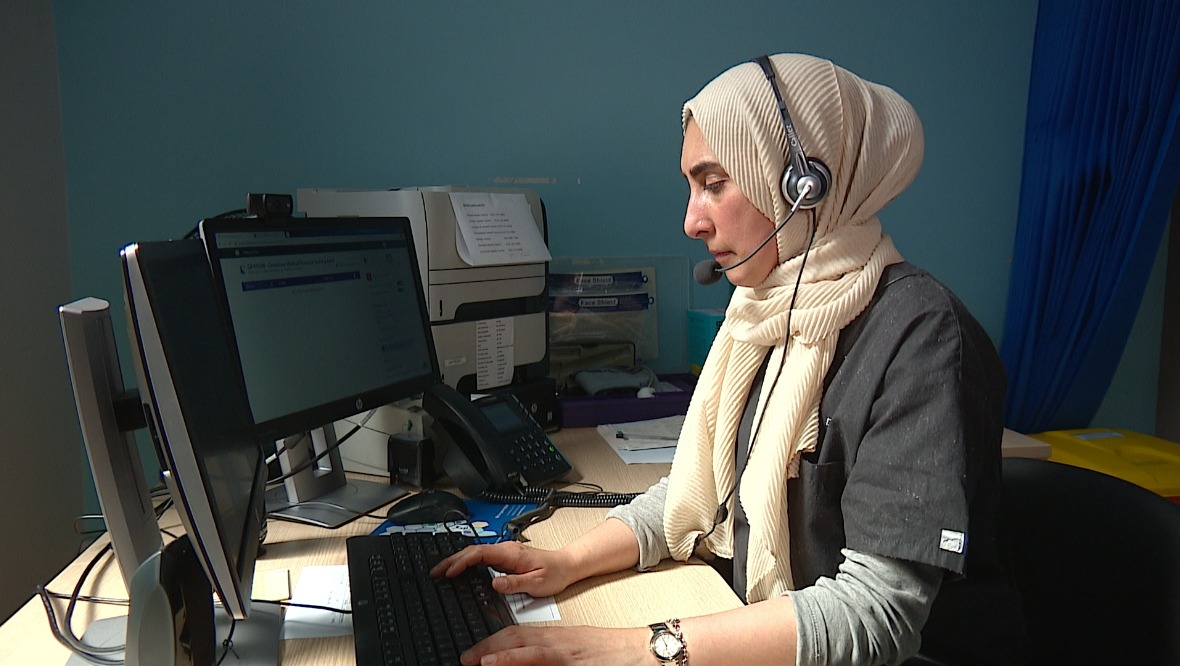 Her GP practice has dealt with a high number of Covid cases in the last year, but managing other chronic conditions including diabetes and heart disease is also part of the daily workload.
"The issues at the top are just being filtered down to community level and, being at grassroots level, we are picking up the pieces," says Dr Dar. "We are now seeing diabetics who haven't called us for a year, their blood tests are overdue, so we are playing catch up.
"Covid has really put the health inequalities we face under the microscope. GPs working full time in this environment it is not sustainable. They will burn out because of the complexity and the amount of clinical issues and chronic diseases."
At Grantown Medical Practice in Grantown on Spey, staff quickly adapted to install video technology they now rely for many of their consultations.
Dr Chris Williams from the surgery says: "Communication infrastructure in rural areas is generally worse and the teams are smaller, so when you are faced with staff absence, when people are self-isolating, this can have a big impact on the practice.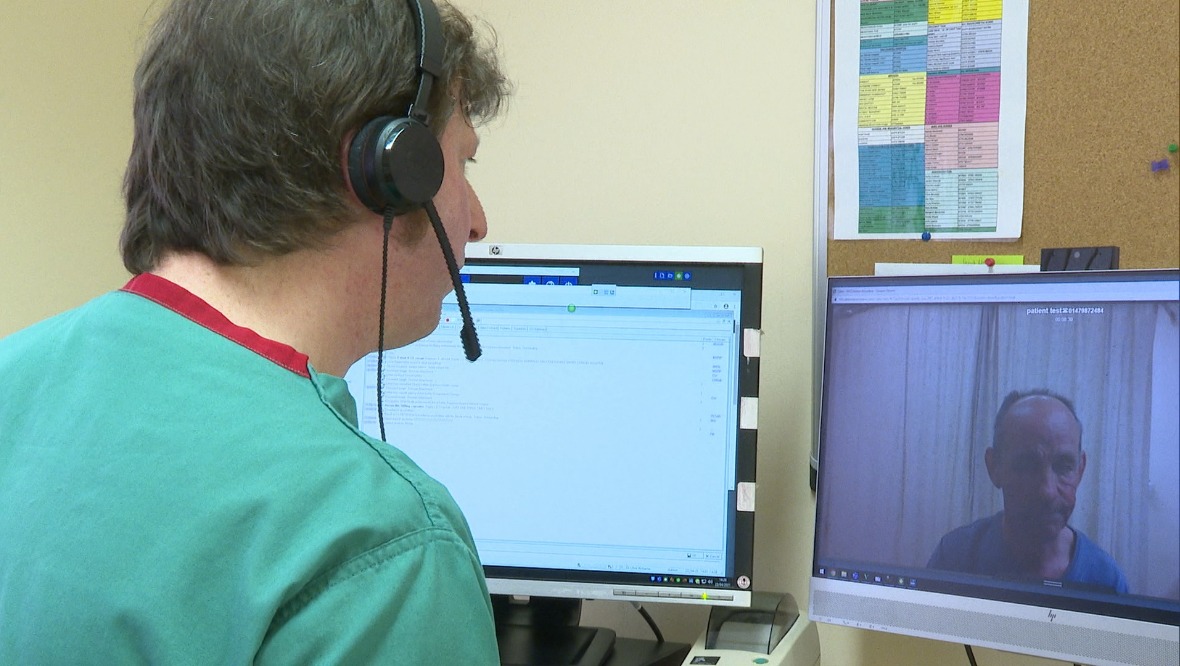 "We have long called for a workforce plan that deals seriously with general practice staffing. We've got a good workforce out there, we need to bolster it."
'We need investment'
From her dental practice in Livingston, Emma-Louise Colvin describes working life as "nowhere near normal".
Staffing and investment must be a priority, she believes, especially after a generation of new dentists were delayed from beginning their careers due to the pandemic.
"As graduations were postponed, we don't have the new graduates to take on the jobs that will be available and that will impact on practices," she says. "NHS dentistry was underfunded before the pandemic and the current model is outdated.
"To help treat patients, we have to focus on prevention and, to do that, we need investment."
What are the parties pledging?
SNP
Give NHS staff an average 4% pay rise;
Abolish NHS dentistry charges.
Scottish Labour
Establish Rapid Diagnostic Centres for cancer in every health board;
To urgently invest to upgrade NHS systems and facilities.
Scottish Conservatives
Invest £40m in staff wellbeing;
Increase student places for medicine and nursing.
Scottish Greens
Increase nurse salaries by 12.5%;
Commit at least 11% of health spending to general practice.
Scottish Liberal Democrats
Train more mental health specialists;
Scrap current '12-week wait' letters
STV News is now on WhatsApp
Get all the latest news from around the country
Follow STV News
Follow STV News on WhatsApp
Scan the QR code on your mobile device for all the latest news from around the country