A further tightening of coronavirus restrictions across Scotland has been announced by First Minister Nicola Sturgeon.
Addressing the Scottish Parliament, she laid out a range of new measures aimed at preventing the spread of Covid-19 – all of which come into effect on Saturday.
Mainland Scotland and some island areas were already in lockdown for the month of January.
But the Scottish Government is now reducing which shops can offer click and collect services, strengthening the law requiring staff to work from home and closing a loophole in the stay-at-home order.
The First Minister told MSPs regulations would be changed, forbidding people from leaving home for an essential purpose and then doing something considered not to be essential after they have left the house.
She also urged Scots to adhere to the spirit and not just the letter of lockdown laws.
The new restrictions, as well as the existing lockdown measures announced earlier this month, are outlined at a glance below.
Click and collect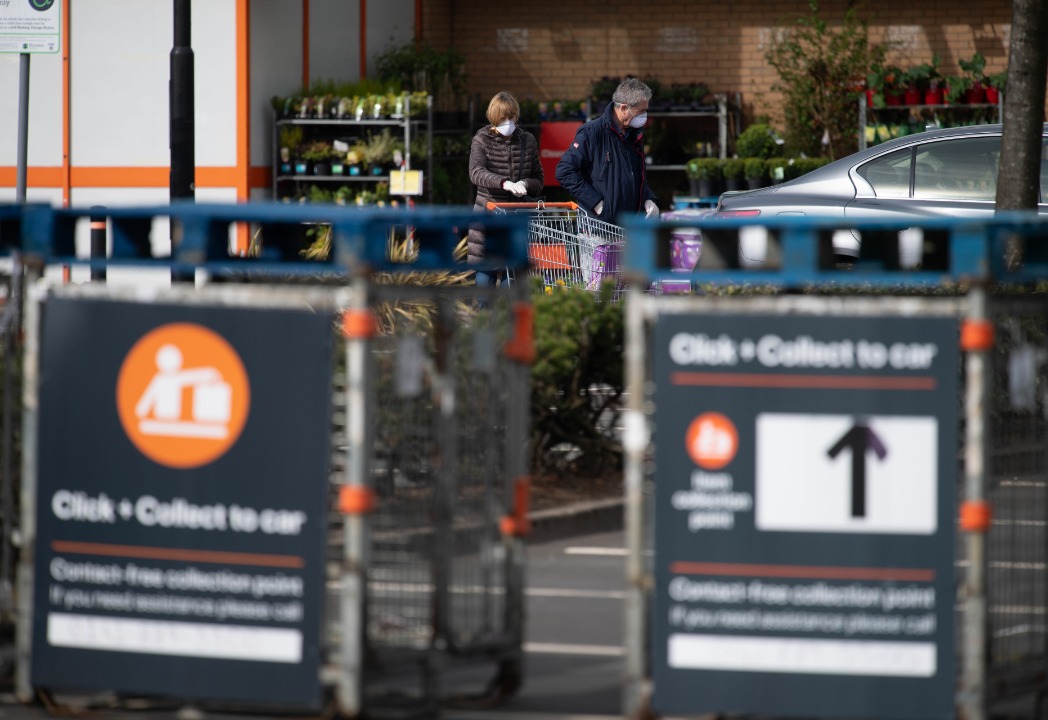 Only retailers selling essentials, such as clothing, baby equipment and books, will be able to offer click and collect services. The full list of exemptions is available here.
For those allowed to continue, "staggered appointments" will be needed to end queuing.
People will not be allowed to enter inside premises still permitted to offer collection services.
Takeaway food and alcohol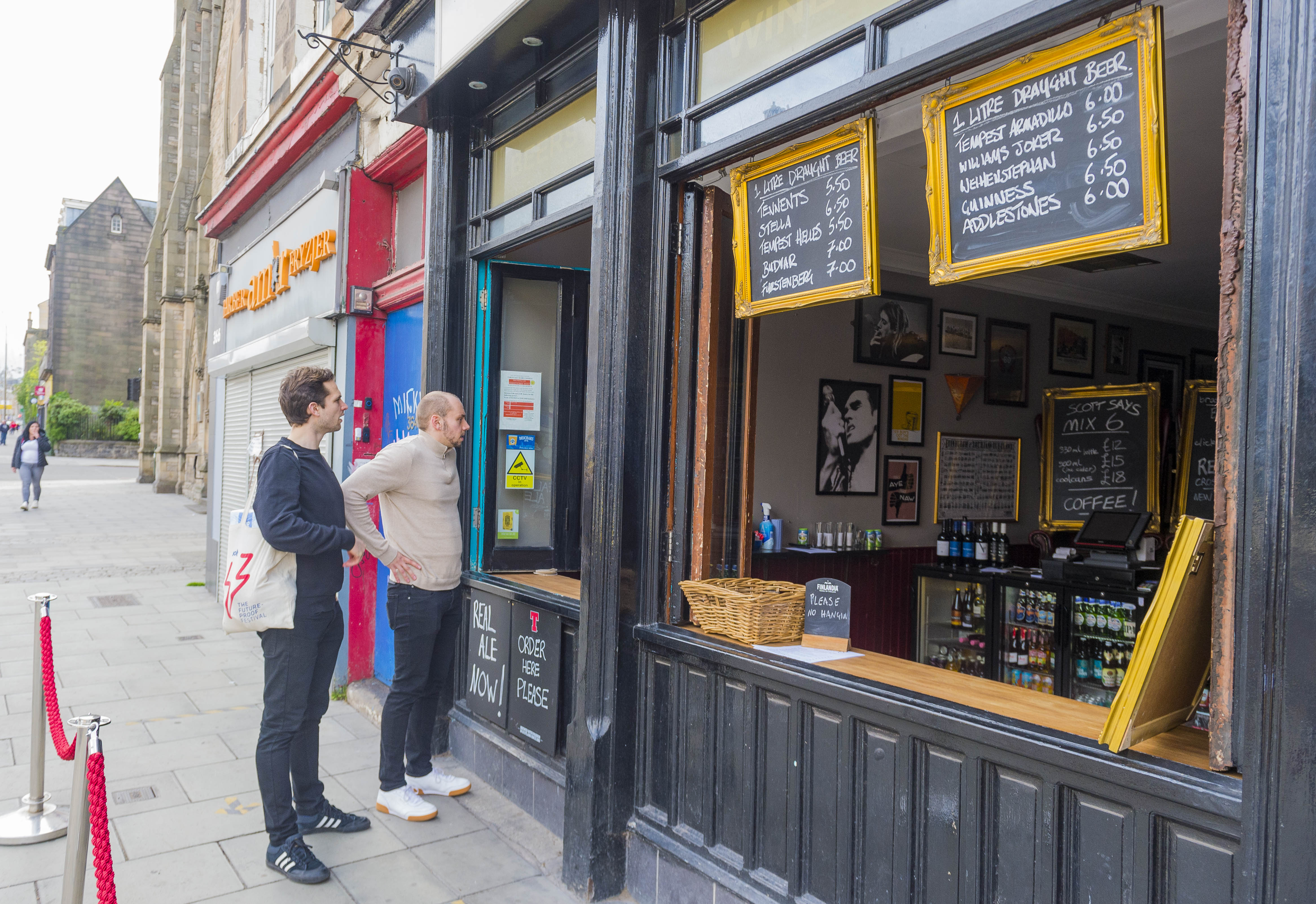 Alcohol consumption outdoors in all level four areas of Scotland will be banned under the new regulations, meaning anyone who buys takeaway alcohol must consume it in their own home and not on the street or in outdoor areas such as parks.
Scots will also be barred from entering hospitality businesses for takeaway services, meaning all takeaway sales of food or drinks must take place from outside the premises – from a doorway or a hatch, for example.
The change is an attempt to limit the contact between other people or staff while indoors.
Work
The Scottish Government is strengthening the laws requiring employers to allow staff to work at home.
The First Minister told MSPs in Holyrood on Wednesday that statutory guidance would now be introduced urging employers to support workers to remain at home "wherever possible".
Guidance previously issued to only allow essential work in people's houses will now be placed into law.
The guidance, already applicable in level four areas, states that work is only permitted within a private dwelling if it is essential for the upkeep, maintenance and functioning of the household.
Stay at home
Mainland Scotland and the Isle of Skye have been placed in lockdown for the month of January with a legal requirement to stay at home – a move that mirrors the lockdown put in place in March.
Island areas currently in level three of the Scottish Government's framework will remain in level three.
It will only be permissible to leave home for an essential purpose, including caring responsibilities, essential shopping, exercise and being part of an extended household.
In addition, anyone who is able to work from home must do so. It will only be a reasonable excuse to leave your home to go to work if that work cannot be done from home.
The Scottish Government has provided a list of reasonable excuses to leave your home here.
Shielding
People who are shielding should not go into work. The chief medical officer is writing to everyone who falls into this category, and his letter will count as a fit note for those who need it.
Speaking in the Scottish Parliament, Sturgeon said: "If you were shielding and you cannot work from home, our clear advice now is that you should not go into work at all."
Exercise and outdoor gatherings
Unlike the lockdown in March, no restrictions will be put on outdoor exercise.
But rules around outdoor gatherings will change to only allow two people from two households to meet outdoors (previously six people from two households were allowed to meet outdoors).
Children aged 11 and under will not be counted in that limit, and they will also be able to play outdoors in larger groups, including in organised gatherings.
However, for everyone else – including 12 to 17-year-olds – outdoor exercise should only take place in a way which is consistent with the two people from two households rule.
Outdoor non-contact sports such as golf and tennis are permitted for all age groups provided this is within a single household group, or the group contains no more than two people from two different households.
Nobody is allowed to travel into and out of Scotland unless it is for an essential purpose.
Schools
Most pupils in Scotland will be learning from home for at least the rest of the month.
Nurseries, primary schools and secondary schools across the whole country will be closed for the majority of children/pupils until February 1 – except for vulnerable youngsters and the children of key workers who cannot work from home.
A review will take place on January 18 to decide whether pupils can return on February 1.
Weddings and funerals
Places of worship to close during January for all purposes except broadcasting a service, or conducting a funeral, wedding or civil partnership.
Up to 20 people will still be able to attend funeral services but wakes will not be permitted.
A maximum of five people will be able to attend wedding and civil partnership services.
Non-essential services and work canteens
The number of non-essential services that remain open will be further restricted.
Premises which will need to close as a result of these changes will include, for example, ski centres, showrooms of larger retailers, and clinics offering cosmetic and aesthetic procedures.
The current one-metre exemption for workplace canteens will end – so canteens will have to ensure that employees sit two metres or more apart, rather than one metre.