Council tax is rising across Scotland and public services are being slashed as local authorities attempt to plug multi-million pound holes in their budgets.
Ministers say they have given a fair settlement to councils in challenging circumstances – stating that funding will increase by £570m in cash terms next year.
But Cosla, the umbrella body representing Scotland's 32 local authorities, said this drops to just £71m when ring-fenced funding set aside for Scottish Government priorities is taken into account.
A report released by the Accounts Commission earlier this year warned soaring levels of debt and a £400m funding gap could force some Scottish councils to dip into cash reserves.
The watchdog said total debt had increased by £300m to £19bn across the country's 32 local authorities, while 16% were considering council tax increases in order to make up for the deficit following the emergence from the Covid-19 pandemic.
Councils have been considering major cuts to local jobs and services, as well as increases in council tax to balance their books.
STV News takes a look at what has been decided by local authorities across the country.
Aberdeen – Council tax will rise by 5% – half of the 10% initially proposed – after the SNP/Liberal Democrat administration's motion passed on Wednesday.
Funding has been cut for the Big Noise orchestra in the Torry area of the city but the Fairer Aberdeen Fund – allocated by the council to tackle poverty and deprivation – will remain in place.
Aberdeenshire – The council has voted for a 4% increase in council tax. That will see a Band D bill go up by more than £50 a year, from £1,339.83 to £1,393.42. The council also agreed to limit an increase to rent charges to 2.5% from April 1.
Angus – Council tax will rise by 6%. Recycling centres will close in Kirriemuir and Monifieth. Meanwhile, three local bus routes have been axed, leaving Tealing, Murroes, Auchterhouse and Bridgefoot without any public transport.
Argyll & Bute – Council tax will rise by 5%, although school crossing patrols in the area have been saved from the axe for a third time.
Borders – Council tax will rise by 5%. Councillors say the plan protects its commitment to big projects such as new schools in Earlston, Eyemouth, Galashiels, Hawick and Peebles, as well as two transformational care facilities in Hawick and Tweedbank .
Clackmannanshire – Council tax will rise 5%, in addition to other saving measures. The council has approved savings proposals which raise fees and charges across multiple services, including burial fees, roads and road permits, and waste permits. 
Dumfries and Galloway – Council tax to rise 6% after opposition Conservative plans were approved. Stephen Thompson, the SNP leader of the local authority, announced he was stepping down after the vote, saying that his position was untenable. The ruling SNP administration could not find enough support for its plans, which would have put council tax up by 6.5%.
Dundee – Council tax will rise by 4.75% and funding for a number of key services has been cut.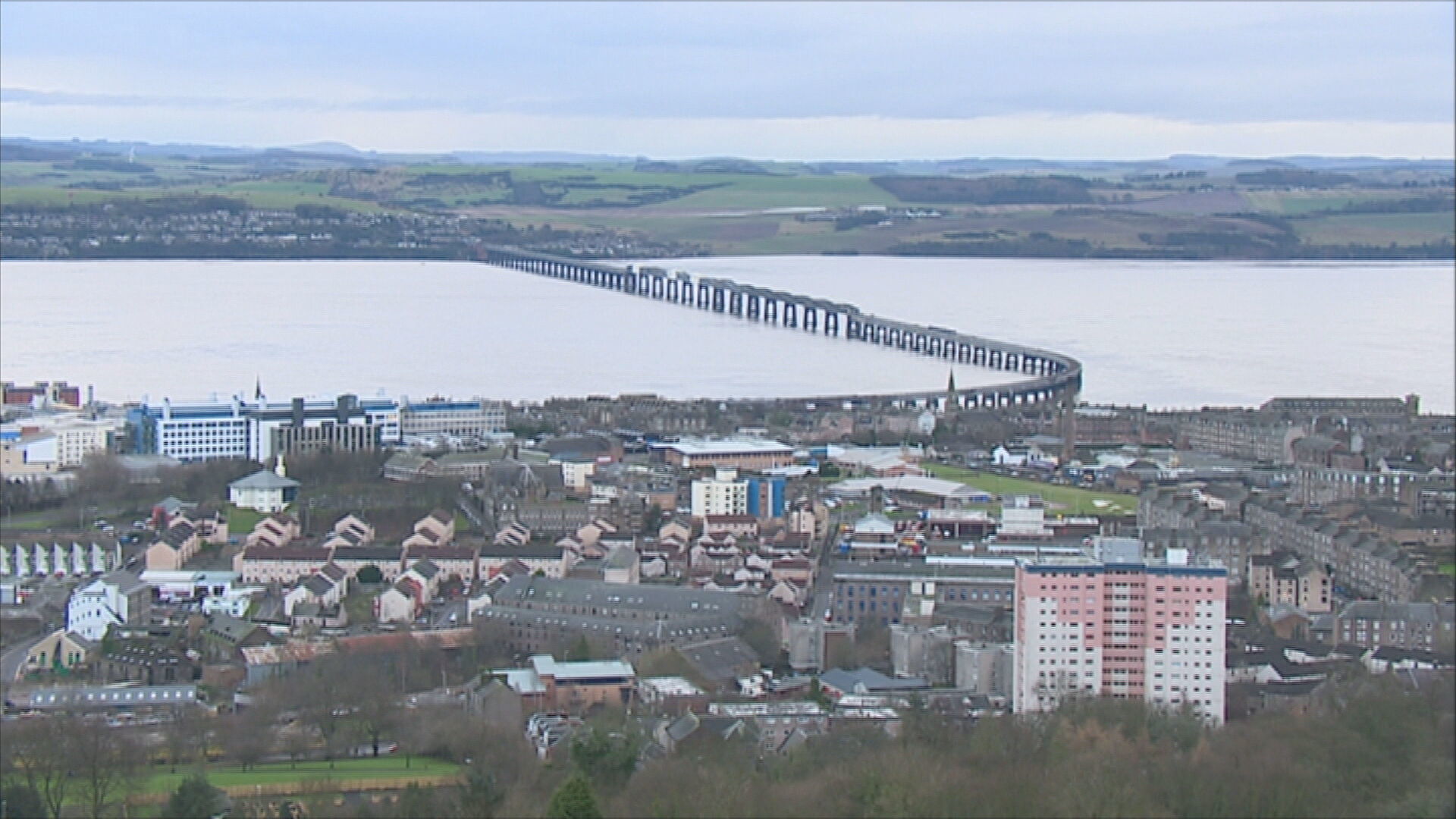 The Big Noise orchestra scheme, which benefits children in the Douglas area, lost £900,000 in council funding over the next three years, leaving its future from August onwards hanging by a thread. Subsidies for five bus routes used by over 120,000 passengers a year were also axed.
East Ayrshire – Council tax will rise by 5% and councillors agreed savings totalling £8m in 2023/24. The administration said it was willing to "spend some pennies" to remove the closure of the Tanyard toilets in Cumnock from the budget
East Dunbartonshire – A council tax increase of 5% has been agreed. The local authority says it faces a funding gap of £20.6m, the largest it has ever faced in a one-year period.
East Lothian – Council tax to rise by 7%. Councillors unanimously agreed the increase, along with an additional 5% rise annually for the next four years raising it by 25% over five years.
East Renfrewshire – Council tax to rise 6% and more than £4m is being trimmed from public services. Plans to axe up to 50 jobs in the coming year were also approved at the council's budget meeting on Wednesday.
Savings totalling £4.1m will be made to help balance the books, with a voluntary redundancy programme for school librarians, bilingual assistants and technicians, a council meeting heard today.
Cuts will also be made in janitorial, catering and cleaning services within schools while winter maintenance, roads management and street light replacement budgets will be slashed to save over £500,000.
Edinburgh – Council tax will rise by 5% after councillors agreed a budget from the city's Liberal Democrat party – as "tactical voting" saw the SNP/Greens administration's plans fall at the first hurdle.
The budget will scrap proposed £5.5m cuts to school funding, £370,000 speech and language therapy cuts, and maintain the Taxicard scheme.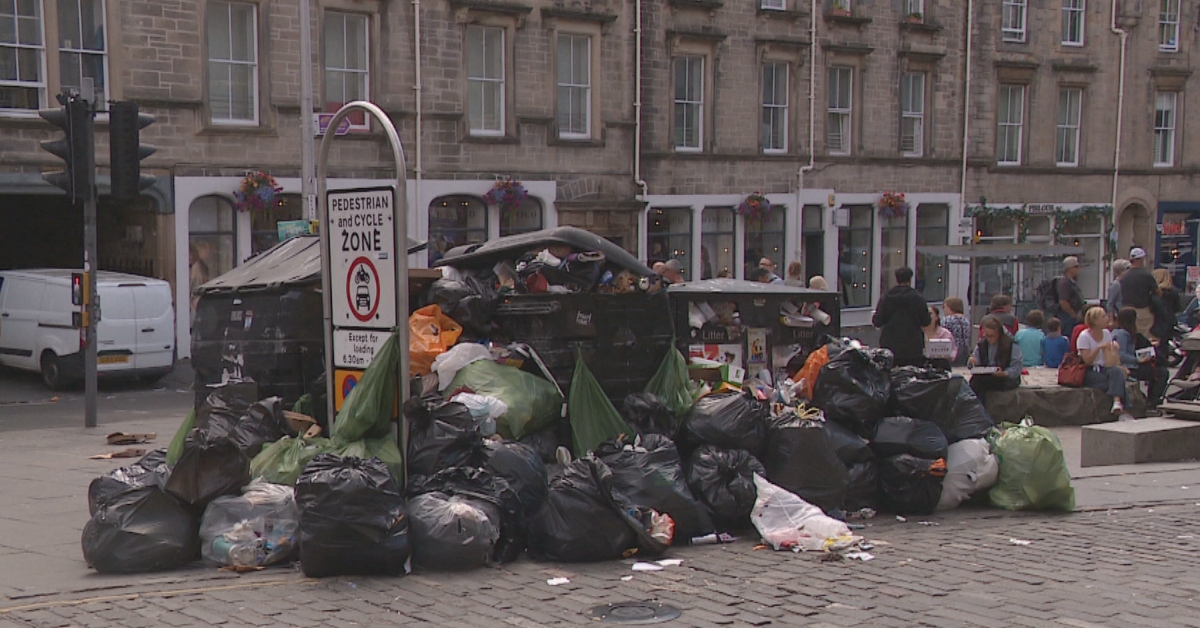 And it will invest nearly £10m into fixing roads, £3m in street cleansing and a further £3m into the city's parks and greenspaces.
Falkirk – Council tax to rise 7%. Over the next four years, the council needs to save £63m in order to balance the books and councillors were told there was no alternative to cutting expenditure and raising income.
The budget was unusual in that many of the most controversial decisions – such as charging for garden waste collection – have already been taken.
Others, such as the swimming pool closures, will be decided at future council meetings.
Councillors did agree some cuts including a reduction in Christmas lighting and the number of festive trees communities will get.
STV News reported last month that more than 100 facilities in the Falkirk area are set to close or be transferred to community ownership in a bid to cut council costs. The Grangemouth Stadium and Polmont Ski Slope are among the venues affected.
Fife – Council tax to rise 5% to help plug a £11.5m budget gap and avoid cuts to essential services. The Council will also draw on financial balances to allow one-off investment of an extra £6.4m in priorities for the year ahead
Glasgow – Council tax will rise 5% as Glasgow City Council seeks to plug a £49m funding gap. On-street parking fines are set to brought "in line with Edinburgh levels" while charges for leisure facilities will also rise.
The local authority's city treasurer said there would be no compulsory redundancies and that teacher numbers would be protected. He also said a £2m children's holiday food programme has also been saved despite cuts elsewhere.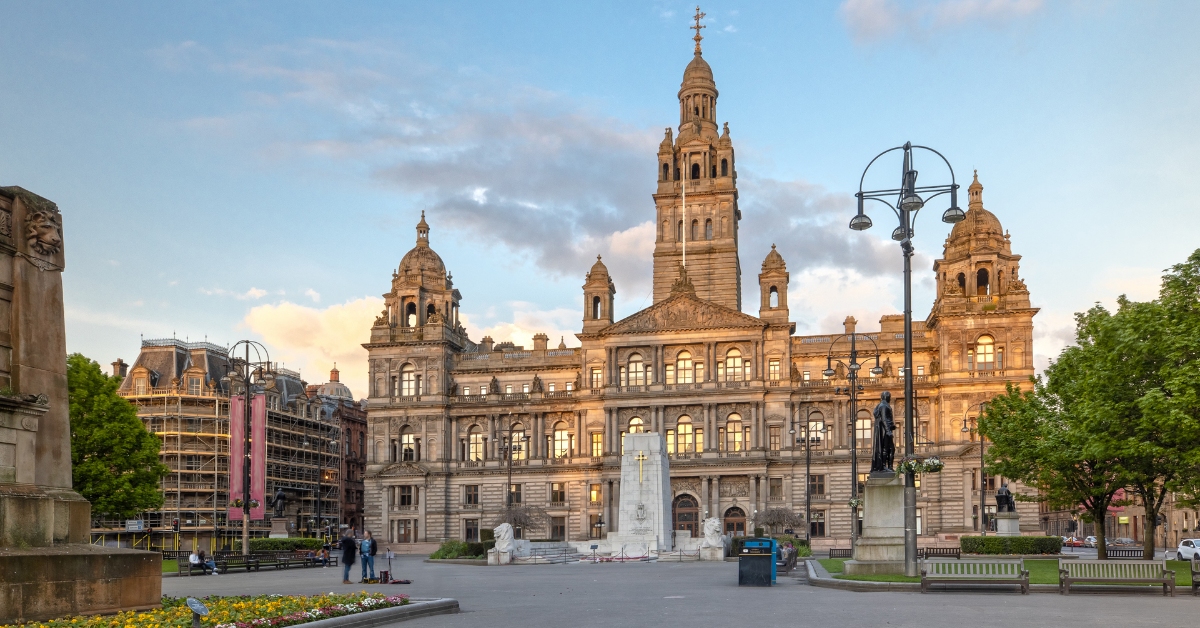 Highlands – Council tax to rise 4%. The local authority's budget report for the year said the council is "not currently financially sustainable in the medium to long-term". A raft of cost-cutting proposals have been unveiled as the public body tries to plug a £49m budget gap.
Inverclyde – Proposed tax hike of 5.3%. The council has been consulting residents on more than £700,000 of potential cuts to leisure services.
The proposals include reduced opening hours for town halls and Gourock Pool, closing Greenock Sports Centre and relocating the gym to the Indoor Bowling Centre, shutting Port Glasgow Pool and Crawfurdsburn and Strone/Maukinhill community centres, as well as Ravenscraig Stadium.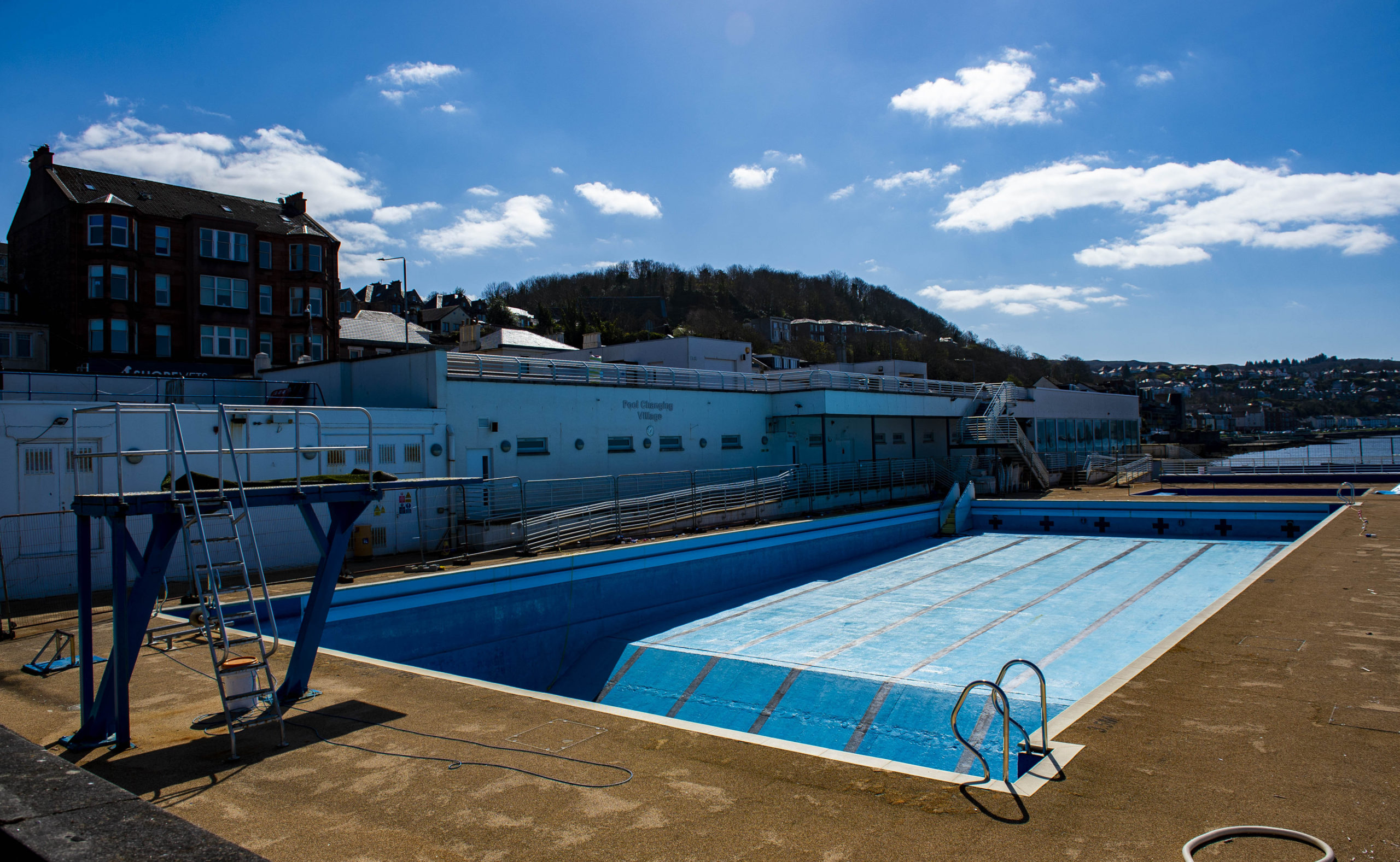 A raft of job cuts are on the table – which could affect areas such as school cleaners, community wardens and grounds and street staff – as attempts are made to plug a funding gap of £3.83m for the coming year, with a black hole of more than £18m on the horizon for 2024 to 2027.
Midlothian – Council tax will rise by 5%. Standalone toilets are to close and there will be a 1% budget cut across schools as part of measures to plug a £14m hole in the council budget.
But elected members agreed not to push ahead with savings proposals that would have seen school crossing patrols axed, librarians and countryside rangers jobs cut and the removal of community police officers as well as a reduction in free music tuition in schools.
Moray – Council tax will rise 5%. The minority Conservative administration's proposals include using £14.77m from Covid reserves, an increase in temporary accommodation of 27% and the council tax increase to balance the books.
North Ayrshire – Council tax to rise 5%. Members approved the creation of a new early intervention fund to help mitigate spiralling costs for families.
North Lanarkshire – Council tax to rise 5% amid a £28m shortfall. The biggest reductions are in education budgets, totalling more than £7m over three years – meaning that children living less than three miles from their school will no longer be provided with free transport.
The council says it has earmarked £970,000 for greenspace maintenance including cemeteries, verges and roundabouts as well as greater enforcement against littering, fly tipping and dog fouling.
A £50,000 fund has also been established to give grants to community organisations wishing to celebrate the coronation of King Charles in May.
Orkney – Councillors in Orkney have backed a 10% rise in council tax while also agreeing that the local authority should take the most it ever has from its reserves.
The nurseries remaining open are Dounby, Eday, Glaitness, North Walls, Papay, Papdale and Rousay. Shapinsay is partially open for P1-4 and its nursery until 1pm. The Strynd and Willow Tree nurseries are also open.
Perth and Kinross – Council tax to rise 3.9%. In a raft of savings, councillors voted to reject cuts to winter maintenance, street cleaning, primary school swimming lessons, parent councils, music camps, music tuition and to maintain the current number of school crossing patrollers and educational psychology provision.
Renfrewshire – Council tax to rise 6%. Council chiefs have agreed to make £8.3million worth of cuts to local services over the next financial year.
There will also be a below inflation 5% increase in service charges and council tenants are being hit with a 5.5% rent rise.
Shetland – Council tax to rise 4.5% in a bid to close a £30m funding gap.
South Ayrshire – Council tax to rise 5% as the local authority has to find £37.8m in savings over the next three years.
As part of the wider budget, a total capital investment programme of £447m is being proposed for towns and villages over the next 12 years.
A total of £1m is being invested in every ward in South Ayrshire as part of the plans. Darley and Belleisle Golf Courses will receive £5m worth of upgrades over the next three years to ensure they are kept in top condition for players.
South Lanarkshire – Council tax to rise 5.5% – generating around £8m for the council.
Stirling – Council tax to rise 7%. Councillors agreed to savings of almost £6.5m across all service areas to help plug a £17m gap – including the closure of several council buildings and Springkerse Park and Ride, as well as a reduction in grants to several external organisations.
West Dunbartonshire – Council tax to rise 5%. Councillors voted through the option to co-locate Dalmuir Library within the nearby community centre, as well as explore other co-location opportunities for smaller branches including Balloch, Parkhall, Duntocher and Faifley. West Dunbartonshire's Leisure Trust Management fee will also be reduced from 10 per cent. 
West Lothian – Council tax will rise 5.8%. The council pulled back from drastic cuts to public transport subsidy and library closures in its budget, while a Labour motion also withdrew high-profile cuts including charging for garden waste collection and changes to school transport.
West Lothian Leisure will have to move to self funding and changes in the way council services are delivered will go ahead, as will the removal of the animal attraction at Beecraigs.
The concessionary rail scheme will end but school crossing patrols and festive lighting funding have also been saved.
Western Isles – Council tax to rise by 5% as part of measures to plug a £6.4m deficit in the local authority's finances for the coming year.