Asylum seekers fear they're falling deeper into poverty as the cost of food and other essential items continues to rise.
People placed in catered accommodation receive an £8.24 weekly payment from the UK Government to cover essential living items, while those in self-catered housing are given £40 a week.
STV News spoke to three asylum seekers, who asked for their identities to be protected while they wait for their claims to be assessed by the Home Office.
The first has been here for more than two years since fleeing his home country in Africa.
"Most of us have a lot of skills, we want to be a part of society and help," he said.
While he tries to make his £40 allowance stretch over a week, he volunteers to gain experience and make social connections.
He said: "Anytime I [go] volunteering, sometimes they will help me with a bus pass or they will help me with food vouchers, that's what I can use to [get] extra food. If you work you can contribute, pay your taxes, you're not limited."
The Scottish refugee community remains haunted by memories of the Park Inn incident in Glasgow in June 2020, when asylum seeker Badreddin Abadlla Adam, 28, was shot dead by police after stabbing six people at the hotel.
He had previously tried to seek help for his health, and had raised concerns about the accommodation.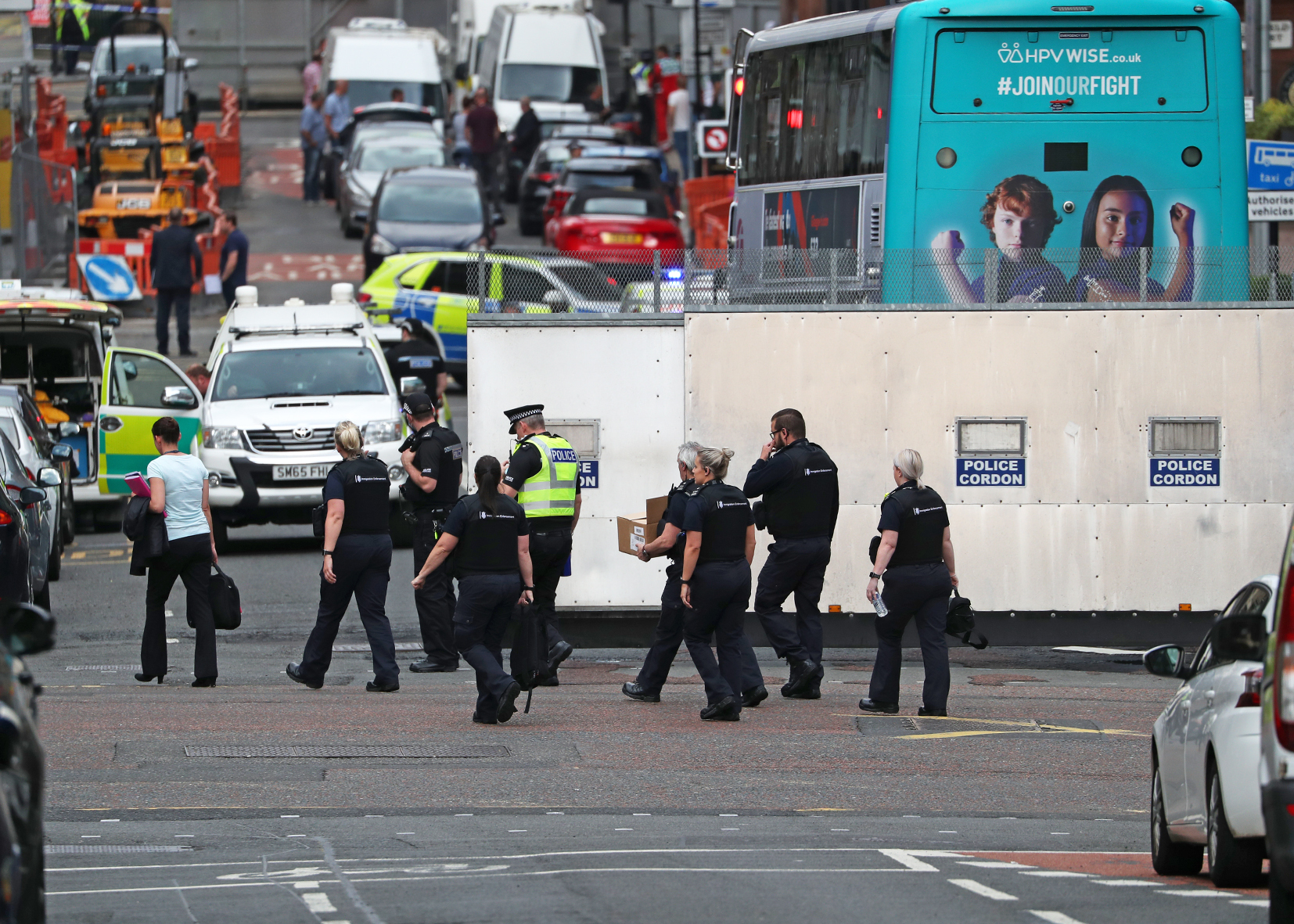 An independent investigation has been launched into the incident, but campaigners are pushing for an official UK Government inquiry to learn lessons from it.
'Put yourself in our shoes'
More than two years on, concerns remain about the living conditions of some asylum seekers.
STV News spoke to someone staying in a women's housing unit – she told us that she "lives in fear" and feels "helpless, broken, disillusioned, and lost".
She is urging the new home secretary, Suella Braverman, to put herself "in our shoes".
She added: "What does the basic minimum really mean? The cost of living right now is crazy."
We also spoke to a young mother who has so far spent six months living in a cramped hotel room with her son.
"There is no space even to move around," she said. "People are awake at night, they knock on the door. My basic human right is to sleep peacefully, and I can't sleep at all. It's not suitable for a family with a mother and a son."
Representatives from the Scottish Children and Young People's Commissioner met families in Glasgow on Tuesday to hear more about the challenges they are facing.
Yvonne Blake, of campaign group Migrants Organising for Rights and Empowerment (MORE), told STV News: "Every child has a right to live in a secure environment, and if parents are put in a position where they cannot provide that security, then for me that is violence, violence against children.
"For a child to have to deal with that, on the basis that their parents are merely seeking international protection, really saddens me."
Savan Qadir, of Refugees for Justice, added: "There's many things that the UK Government could do to help the cost of living crisis and also economically, [to] improve people's lives.
"I don't know what the rationale is behind putting people in a hotel and not giving them the right to work and contribute to society. The system is broken. We need to change the whole system."
The UK Government said the support available for asylum weeks was reviewed every year.
A Home Office spokeswoman said: "Asylum seekers who would otherwise be destitute are provided with support whilst we consider their claim for international protection.
"This includes accommodation and utilities as well as a weekly allowance for food, clothing, transport and goods.
"Asylum seekers can work if their claim has been outstanding for 12 months or more, through no fault of their own, and are able to work in a role on the Shortage Occupation List.
"We review our asylum support on an annual basis and we have commenced this year's annual review."
STV News is now on WhatsApp
Get all the latest news from around the country
Follow STV News
Follow STV News on WhatsApp
Scan the QR code on your mobile device for all the latest news from around the country