Ash Regan has said she "finds it quite hard to believe" Nicola Sturgeon did not know that her party had lost 30,000 members in two years.
The SNP leadership candidate said it's "important" that any leader of the SNP is aware of such a loss.
Earlier on Monday, Nicola Sturgeon said she was not aware that the party had lost nearly a third of its membership.
Speaking to STV News later in the day, Regan said the party must question why so many people chose to leave.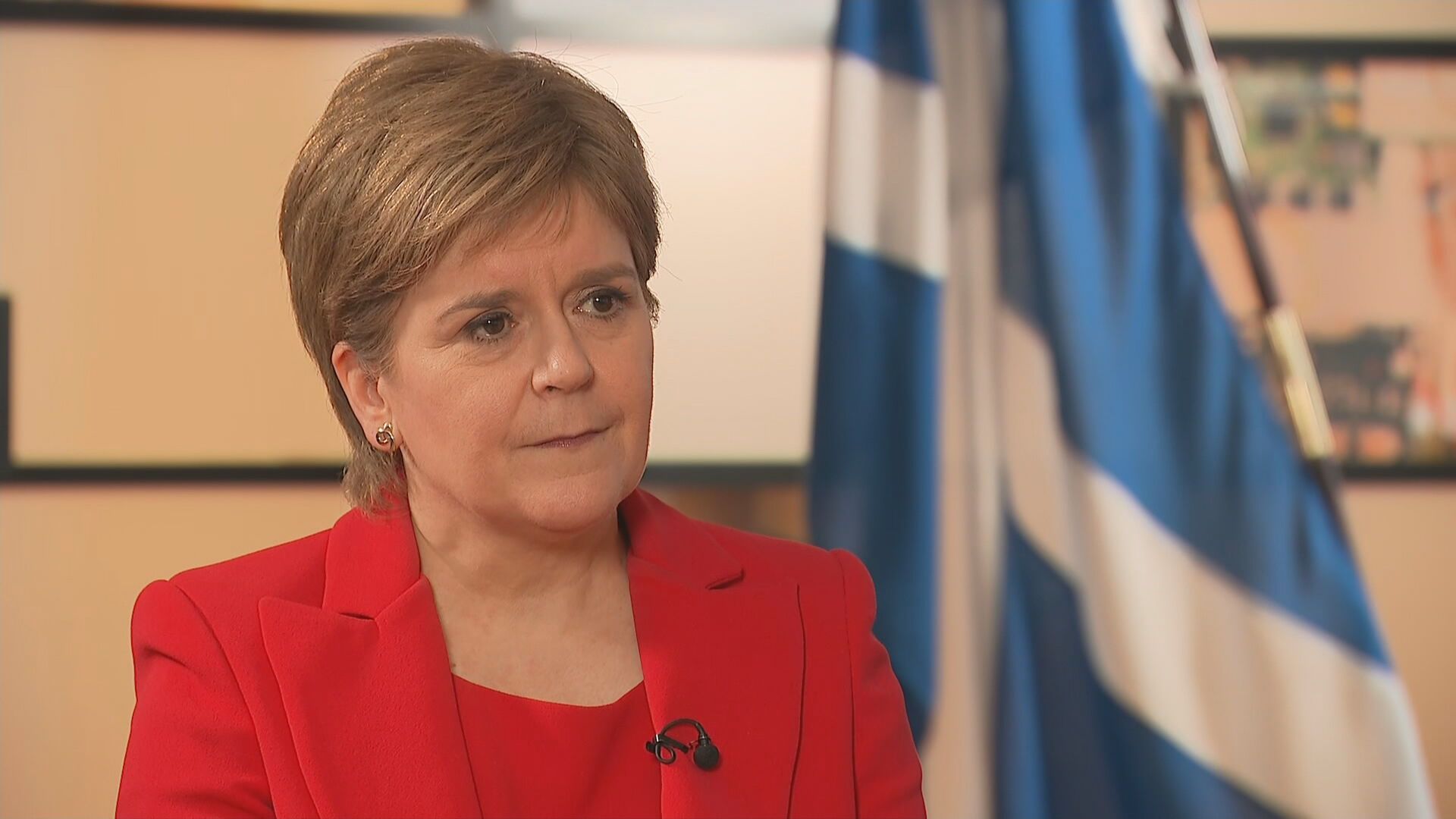 She said: "Someone was saying to me earlier that they'd seen that the First Minister was saying that she wasn't aware of the drop in membership numbers.
"I find that quite hard to believe and I think that if I was First Minister, I know you're First Minister and leader of the party, and that's a big role for anyone, but I think it's important the leader of the party is aware of things like that, that they'd know and understand if we've had a big number of members leave the party.
"We need to think about that as a party. We need to think about why people have left. Can we attract them to come back into the party?"
Sturgeon said there was a variety of reasons people had left the party, and added that the SNP remains the largest party in Scotland.
She told ITV News: "We declined in membership from a very, very high point post the independence referendum.
"That's for a variety of reasons. It's partly politics and issues, it's partly people in busy lives forgetting to sign up."
Regan's comments come after she urged the party to allow candidates to "edit" their vote.
The former community safety minister backed the "integrity" of the ballot process but said members who have already voted should be allowed to change their minds.
She said: "At the weekend we saw a number of resignations based on perhaps information not being presented properly, lies being told and so on.
"Members have been in touch with me, expressing voter regret, I think some are realising a continuity candidate is now not appropriate whereas previously they maybe thought that was an option for them."
On Sunday, SNP chief executive Peter Murrell who stood down after taking responsibility for misleading the media over the party's membership numbers.
His departure came shortly after that of media chief Murray Foote, who said there had been a "serious impediment" to his role.
On Monday, Regan put forward two proposals to the party that she said would reassure members.
In a statement, her campaign said: "There has been a surge in traffic in our campaign mailbox and social media from concerned members, looking for guidance on whether the ballot will go ahead unaltered or if the ballot will be reset.
"My team have put forward proposals that provide assurance to members with minimum disruption to the election process that we can move ahead constructively on.
"In 2015 selection contests for Westminster candidatures had varying end dates. In some cases, candidates were removed from the ballot before a race ended, where this happened members were able to update their vote."
Regan said the third party system used by the SNP to conduct the ballot, Mi-Voice, has the ability to do this.
She continued: "This would have the benefit of not disrupting members who are happy with their vote while providing an opportunity to reconsider for those who are not."
Regan is also urging the SNP to allow each leadership candidate to send one email to members using the party's mailing system.
She said this would allow a "last minute updated message that reflects current events".
Regan thanked Michael Russell, the party's interim chief executive, for "taking this suggestion seriously", adding that her campaign "lend our support to the integrity of the ballot".
"It is important that all parties respect the outcome of the ballot and give full support to the new leader of the SNP," she said.
The proposal comes after Regan joined fellow leadership contender Kate Forbes in questioning the independence of the election process.
The candidates last week called for an independent auditor to oversee the poll, citing a need for transparency.
But on Monday, Forbes said she was "very confident" in her party's ability to run the ballot process.
She told BBC Radio Scotland's Good Morning Scotland programme: "I think that we're at a place now where we need to get to the end over the next week.
"I obviously strongly believe that the events over the last few days – which have of course hurt, and I think bemused, a lot of SNP members, not least myself – have confirmed my calls from the very beginning of the contest, which is that we need change in the SNP, we need change in government, and that change needs to be based on some very fundamental principles of honesty, competence, transparency."
An SNP spokesperson said: "The SNP take suggestions from candidates very seriously and will, of course, consider those put forward by Ash Regan."