A businessman who has grilled contestants on the Apprentice and another tasked with leading the implementation of a Scottish Government initiative will form part of Scottish Labour's new economic council, the party has said.
Sandy Begbie – the chief executive of Scottish Financial Enterprise and the man appointed chair of the implementation group behind the Young Person's Guarantee – will be part of the panel.
The £70m guarantee was announced by Nicola Sturgeon to counter the economic impact of the pandemic by pledging that 16 to 24-year-olds would have an offer of work, education or training.
Mr Begbie will be joined by former media executive Mike Soutar, who also interviews candidates on the hit BBC show fronted by Sir Alan Sugar, and Scottish Chambers of Commerce chief executive Liz Cameron.
The group – which will also bring together Edinburgh International Festival head Fran Hegyi, PR executive Mary McGowne, facilities management boss Willie Haughey, quarry firm head Paul McManus, Walker's Shortbread chairman Bob Brannan and union official Karen Whitefield – will be tasked with providing advice to the party on its economic policy.
In a speech unveiling the panel in Glasgow on Thursday, leader Anas Sarwar is expected to say his party is "unashamedly" "pro-business and pro-growth", and the tenets of "social change and a strong economy" will guide Labour's policy.
He will add: "Nearly a quarter of a century on since devolution, our Scottish Parliament has overseen sweeping social change, but we have been very much a social policy Parliament rather than an economic policy Parliament.
"And that has let down Scottish employers, weakening our potential for growth.
"With the vast powers that Holyrood has and during a cost-of-living crisis – and, let's not forget, a cost-of-doing-business crisis – it's vital that we debate how to deliver economic growth. That's what Scottish businesses deserve.
"Not brinksmanship or constitutional uncertainty and gameplaying, but a government that uses the levers we have in Scotland to deliver growth, a government that understands what businesses want, and a government that works in partnership with business to deliver what's best for Scotland.
"That is what Scottish Labour will prioritise."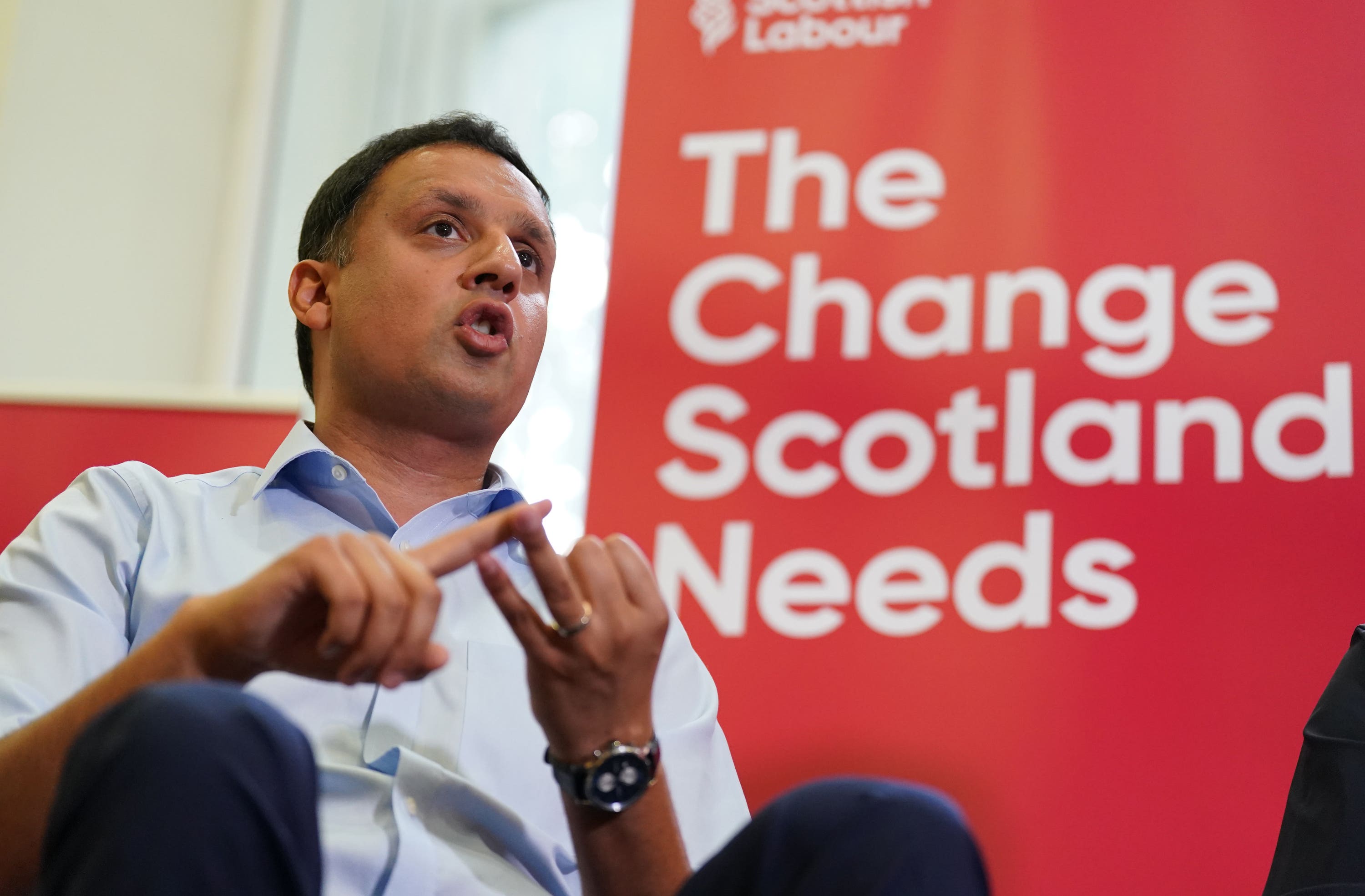 Announcing the "extraordinary array of talent" on the panel, Sarwar is expected to say: "Over the coming months, Scottish Labour will formulate our economic growth plan, taking on board the independent advice we receive. I thank them all for their time and for sharing their knowledge.
"They all remain firmly independent, and that is as important for me as much as it is for them, because that is key to the partnership approach I want to take with business.
"This isn't about party politics – this is about delivering for Scotland."
He will also hit out at the Scottish Government, ahead of First Minister Humza Yousaf's first Programme for Government next week, saying: "Unfortunately, right now Scotland is being let down by two failing governments.
"Two governments in Westminster and Holyrood which are bad for business, bad for jobs, and bad for growth. They are delivering low growth, low productivity, and high levels of poverty.
"A First Minister preparing to deliver his Programme for Government next week when he doesn't know what direction his government is going in anymore, and a Prime Minister trying – and failing – to fix the economic mistakes that his own party made.
"They are too distracted by the extraordinary chaos in their own parties, and simply don't have the energy, the leadership, or the willpower to take the necessary action to get us through the crises we face."
Scottish Conservative finance spokeswoman Liz Smith said Labour had "an extraordinary cheek" to claim to be pro-business and growth "when they have announced their intention to shut down one of Scotland's largest industries, the oil and gas sector".
She added: "Time and again, Anas Sarwar's party have voted with the SNP and their anti-growth Green allies on measures that have undermined Scotland's economy. It's only now, in a bid to look electable, that they are advocating credible proposals which we have long advanced.
"It's clear that on this, as on most other matters, Labour will say anything to improve their position, but cannot be trusted to hold to it."
Responding to Anas Sarwar's speech trail, Collette Stevenson MSP said: "For Anas Sarwar to sneer at the SNP Government's track record of life-changing social policies tells you all you need to know about the easily-bought values of Scottish Labour, who have clearly been taking notes from Keir Starmer with this blatant swing to the right.
"Once upon a time Labour styled itself as the party that puts people before profit, however now, as these latest comments from Anas Sarwar show, they appear to be in competition with the Tories with their economic plans- and all at the expense of Scottish people, no doubt, who are already shouldering the cost of a hard-Brexit they don't vote for, that both Labour and the Tories support.
"While Scottish Labour and the Tories decide between themselves which party is more pro-business, the SNP will continue to be the party which is unashamedly pro-people; understanding that progressive social policies are the cornerstones of any thriving economy, and fair society."