Anas Sarwar has claimed that over £3bn in public money has been wasted due to "SNP incompetence" since 2007.
The Scottish Labour leader raised the issue of public spending at First Minister's Questions on Thursday.
And Sarwar listed a number of examples which he said had been money wasted that could have otherwise been spent helping to tackle the cost of living crisis, as well as funding the health service.
First Minister Nicola Sturgeon hit back, suggesting Sarwar had made an "utter mischaracterisation".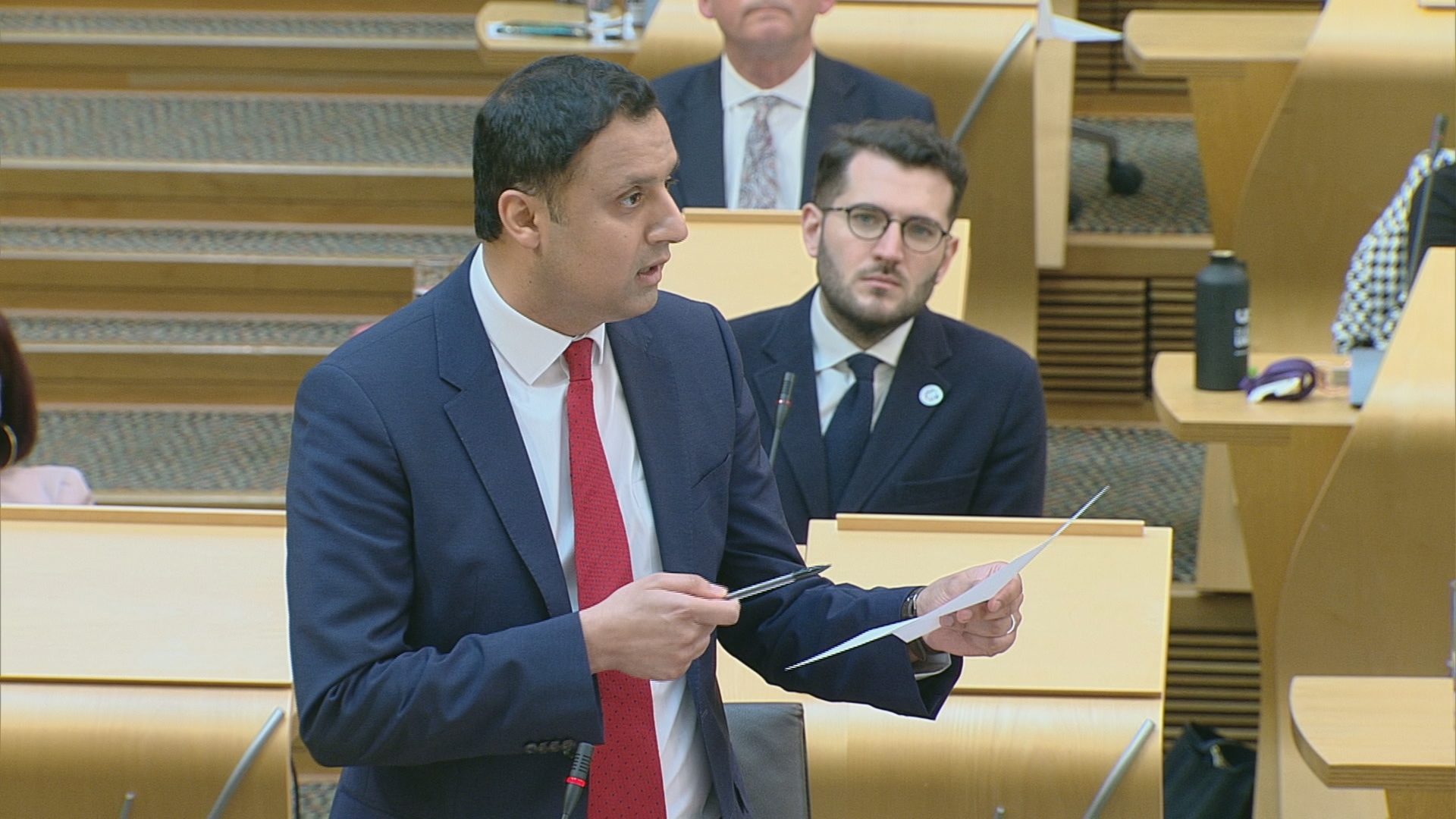 Speaking at Holyrood, Sarwar indicated that the spending amounted to a bill of £1200 for every Scottish household.
"Before Easter, I highlighted the £2m that the Government wasted on a turnaround manager at Ferguson's, who left the yard in a worse state than he found it," he told MSPs.
"The First Minister supported paying him nearly £3000 a day while Scots faced a cost of living crisis.
"But this is not the only waste of public money that the First Minister has supported.
"So can the First Minister tell the Chamber how much money her government has wasted since 2007 because of delays, loan write-offs, or avoidable spending?"
Sturgeon responded: "I don't have that figure to hand, I'm happy to look at that. I suspect the way Anas Sarwar is characterising that may not be entirely one that would I agree with.
"But, I'm more than happy to look at his question and the detail of that and write to him with the information in due course."
Sarwar asked the First Minister why her government is making people in Scotland "pay the cost of SNP failure".
He replied: "The answer is over £3bn. That is the cost of SNP failure, the loss of public money due to SNP incompetence.
"And the list is endless; £152m on a failed ferry contract at Ferguson's, £146m fixing the Government's mistakes at the Edinburgh Sick Kids and the Queen Elizabeth (hospitals) in Glasgow.
"£40m and rising on the malicious prosecution of Rangers, almost £200m on failed industrial interventions and loan write-offs.
"Nearly a billion pounds for agency workers in the health service because Nicola Sturgeon cut training places when health secretary.
"Over a billion pounds on delayed discharge because of her failure to fix the social care crisis."
The Scottish Labour leader continued: "£3bn. That is the equivalent of £1200 bill for every household in Scotland.
"Every penny of this wasted money could have been more cash for the NHS, more cash for our schools or more cash to tackle the cost of living crisis.
"Rather than helping people with the cost of living crisis, why is this government instead making them pay the cost of SNP failure?"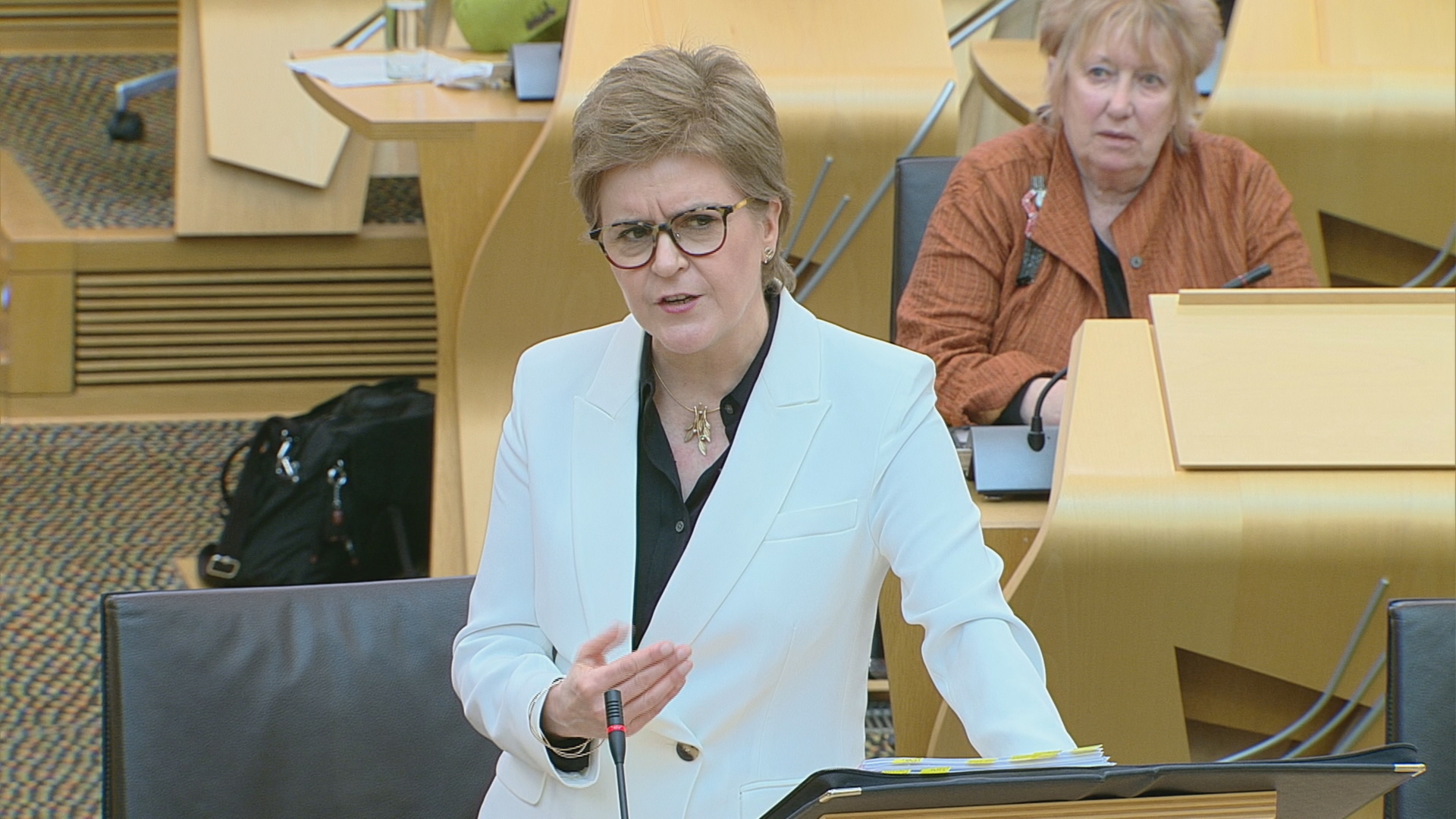 The First Minister suggested that the questioning by Sarwar was "ridiculous".
"Well, I did say that I suspected Anas Sarwar's characterisation of this would be an utter mischaracterisation, it turns out I was absolutely right on that," said the SNP leader.
"Before I come onto some of the ridiculous… I didn't think the opposition (the Scottish Conservatives) would be exceeded in terms of being ridiculous in their questioning today, but I'll come onto that in a second.
"But, what Anas Sarwar failed of course to mention is that this government has had 15 years of unqualified accounts.
"That is the reality in terms of our stewardship of the public finances."
Sturgeon rejected any suggestion that ministers would have become involved in prosecution decisions made by the Crown Office.
She said: "One of the examples, he's talking about prosecution. Prosecution decisions of course being matters for the independent Crown Office.
"Is Anas Sarwar seriously saying that I as First Minister, or any minister of this government, should have interfered in the independent prosecution decisions of the Crown Office? Perhaps he should clarify that matter.
"And then the second example I will use where he is downright wrong is his £146m of additional costs in relation to hospitals.
"So, the vast majority of that figure, and I've looked at that closely because I've heard Labour use it, relates to planned costs, which were in no way new, unexpected or unavoidable.
"So, for example, £80m of that related to preparatory works which were separate to the main contract, but were budgeted costs included in the business case.
"Another £33m related to the annual service payment, also part of the original business case."
She concluded: "There's a lot of nonsense in the question that Anas Sarwar has just asked there and perhaps he should reflect on that."
The Scottish Labour leader added: "I asked her about wasted money, that's a waste of an answer from the First Minister right there."
STV News is now on WhatsApp
Get all the latest news from around the country
Follow STV News
Follow STV News on WhatsApp
Scan the QR code on your mobile device for all the latest news from around the country