Jason Leitch has described Scotland's surge of almost 40,000 Covid cases over the Christmas break as "depressingly predictable".
A total of 8252 cases were provisionally recorded on December 25, 11,030 on December 26, 10,562 on December 27, and 9360 on December 28 – the highest daily totals recorded since the start of the pandemic.
Leitch, Scotland's national clinical director, told STV News: "I'm afraid it's depressingly predictable, isn't it?
"On the day we discovered Omicron in the country, we had 2300 cases. Now we have four times that, so it's quadrupled in three-and-a-half weeks, which is exactly, I'm afraid, what we predicted."
Leitch stated that case numbers are "not everything", highlighting Scots are "not powerless" in the fight against Covid by following the restrictions and guidance put in place, getting vaccinated and regularly taking tests to stem any potential spread of the killer virus.
However, he stated that more needs to be known about Omicron to understand who is ending up in hospital and ultimately dying from the disease.
He said: "And we have some clues, but we don't quite have enough yet.
"This isn't some abstract idea that we're just doing this by remote control.
"This is real people, lives, families disrupted. There are even some families grieving over the Christmas and New Year period, so we shouldn't take that lightly.
"But we've got used to this after two years and we know how to behave."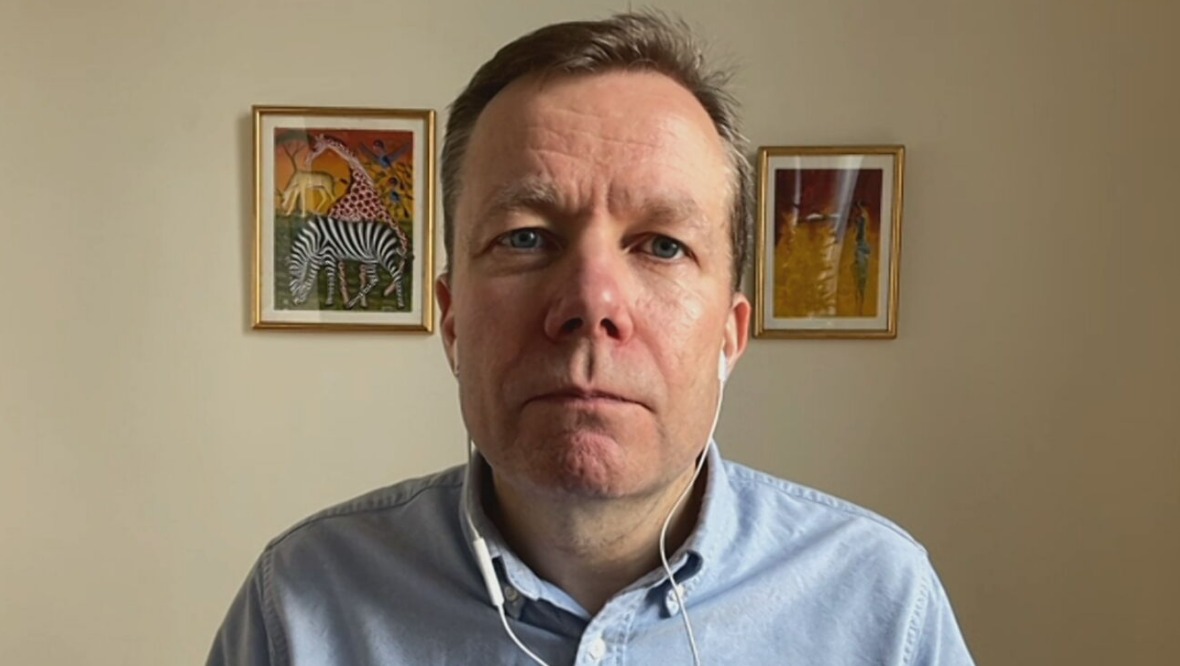 Leitch said vaccination, testing and following the guidance will steer us out of the pandemic.
But he added: "I am worried about the National Health Service and how that will work over the next little while. That's going to take a wee while just to get to the bottom of how many people are moving from case to hospital to intensive care."
Scots are being urged to get 'boosted by the bells'.
Leitch called for a final push before 2022, adding: "We need the people to come.
"Now, I've seen some queues outside Hampden, some queues outside the Glasgow Mosque, the EICC in Edinburgh, so I think people are coming.
"But if you're not vaccinated at all or you need your second dose, and more importantly you need your booster, then please come along."
First Minister Nicola Sturgeon is due to give a Covid update to MSPs on Wednesday.
When asked if there would be any relaxation to the current self-isolation rules, Leitch said: "Our advice is to be as careful as possible.
"We don't want very, very high numbers moving into January, February because that will inevitably cause more harm. It will cause more economic damage."
Leitch stressed that Covid is a "very infectious disease that's killed millions".
He explained "at the right point, at the right moment, we'll give clinical advice", but ultimately, it's up to the decision-makers to decide the rules.
Leitch said he was "hugely grateful" to all the vaccination and testing teams working round-the-clock over Christmas and New Year.
He added: "We've never tested as many people. We've never had as many positives. So inevitably the system has to ramp up to be able to do that.
"And these labs and testers are real people too. They have families. They have Christmas. They have New Year. It's not an anonymous event.
"So, we've got people working really hard to get that as slick and efficient as we can."