Scottish secretary Alister Jack has insisted that Douglas Ross is not a 'lightweight' – despite claims from his UK Cabinet colleague Jacob Rees-Mogg.
The accusation was levelled against Ross by Rees-Mogg after the Scottish Conservative leader called for Boris Johnson to resign as Prime Minister.
Ross had earlier said that Johnson's position was 'untenable', after he admitted during PMQs that he had been at a Downing Street gathering in May 2020.
It prompted Rees-Mogg to describe Ross as a "lightweight" and "not a big figure" within the Conservative Party.
Jack, however, described Ross as a "serious politician" who he has huge respect for.
"No, Douglas is not a lightweight. I mean, he's a very serious politician," Jack said in an interview with ITV Border.
"He is a great adversary for Nicola Sturgeon, he took us into the May elections last year and held Conservative seats in Holyrood.
"And he also got a record vote, he got an extra hundred thousand votes for the Scottish Conservative Party.
"So, Douglas is a serious politician and I have huge respect."
Jack also gave his full backing to Johnson, despite the calls for him to resign.
He said: "I'm 110% behind the Prime Minister, I think he's done a fantastic job throughout the pandemic.
"Not just with vaccines, the booster, resisting going into restrictions to impact the economy."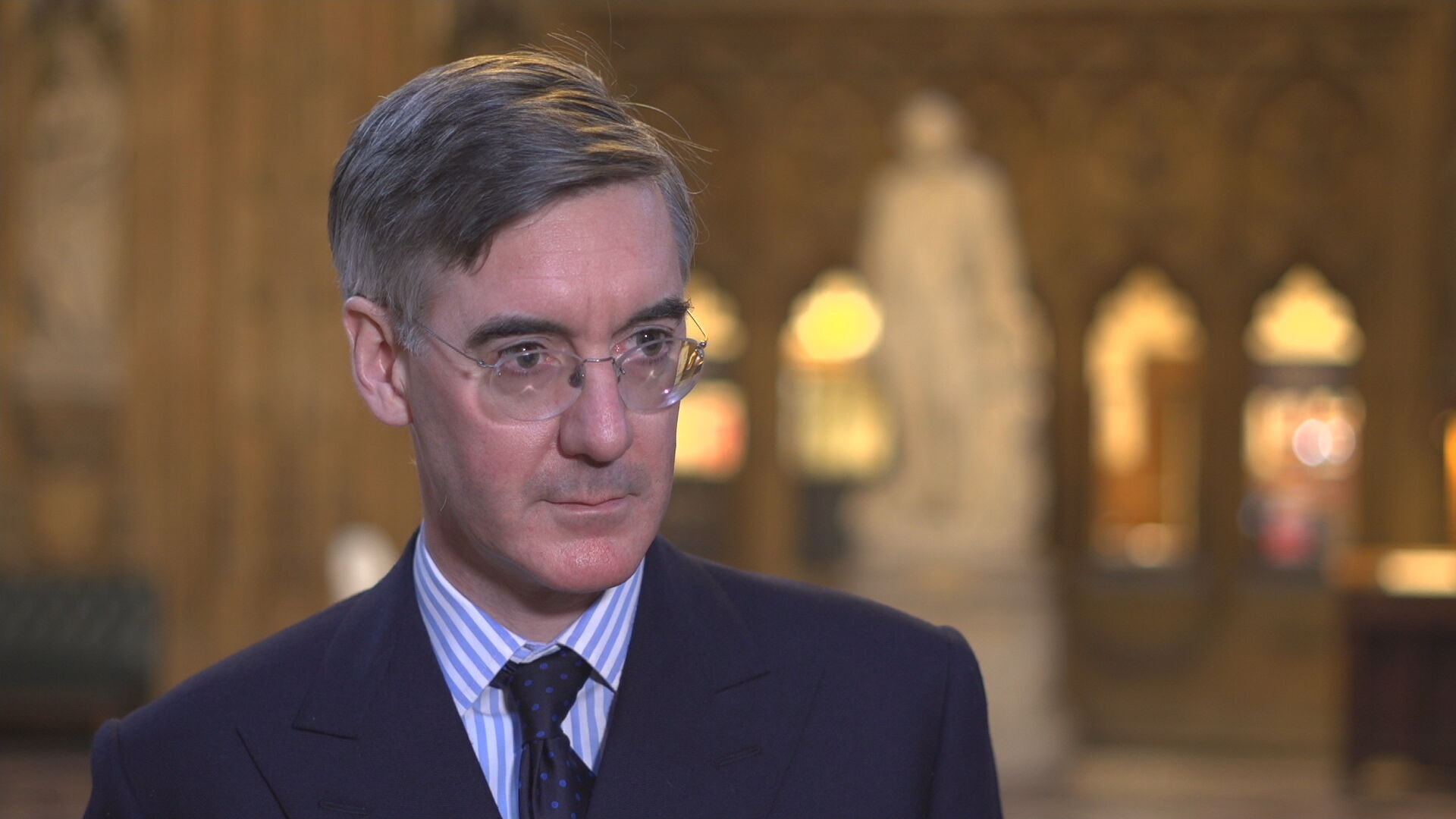 Speaking to ITV News on Thursday, Rees-Mogg was pressed over his remarks about Ross.
Asked if he regrets calling the Scottish Conservative leader a 'lightweight', he said: "I think people who hold office within the Conservative party should support the leader."
He added: "I said what I said yesterday about the leader of the Scottish Conservatives Party.
"I think that if you are the leader of the Scottish Conservative Party, it is your duty to support the leader of the party nationally.
"The backbenchers are entitled to express their views and backbench MSPs likewise, and former Scottish leaders, one of whom (Ruth Davidson) is a very significant political figure, are entitled to express their views.
"But, if you take the King's shilling, you are beholden to the Crown."
At the Scottish Parliament ahead of FMQs, Ross was asked about the remarks made by Rees-Mogg.
He told journalists: "Jacob Rees-Mogg, as anyone, is entitled to their opinions, I don't have to agree with them."
Asked whether he thinks Ross is a 'lightweight', Scottish Conservative MSP Jamie Greene responded: "Not at all, he's a fine leader, he's got my full support."
Responding to a question about what his message to Rees-Mogg would be, Greene added: "Go and have a long lie down… perhaps not in the House of Commons."