Alison Thewliss has announced her candidacy to be the SNP's new Westminster leader.
It comes after it was confirmed that Ian Blackford would be standing down from the position.
Blackford served in the role for five years, having been appointed in 2017.
The SNP's annual general meeting is being held on Tuesday.
It had widely been anticipated that Stephen Flynn, the MP for Aberdeen South, would be named as Blackford's successor.
However, on Saturday evening, Thewliss said that she had decided to throw her hat into the ring for the job.
Thewliss has been the MP for Glasgow Central since being elected in May 2015 and is the party's Treasury spokesperson at Westminster.
"I've been working for independence for over half my life. Scotland is closer to achieving that now than ever before," she said in a statement announcing her candidacy.
"The Westminster group needs a leader who can build on Ian Blackford's achievements and demonstrate that independence, far from being abstract, is the alternative to Brexit, the cost of living crisis and Tory austerity.
"I had no intention of running for Westminster leader, but there is now a vacancy. I believe I can do the job well and I feel I have a duty to step up."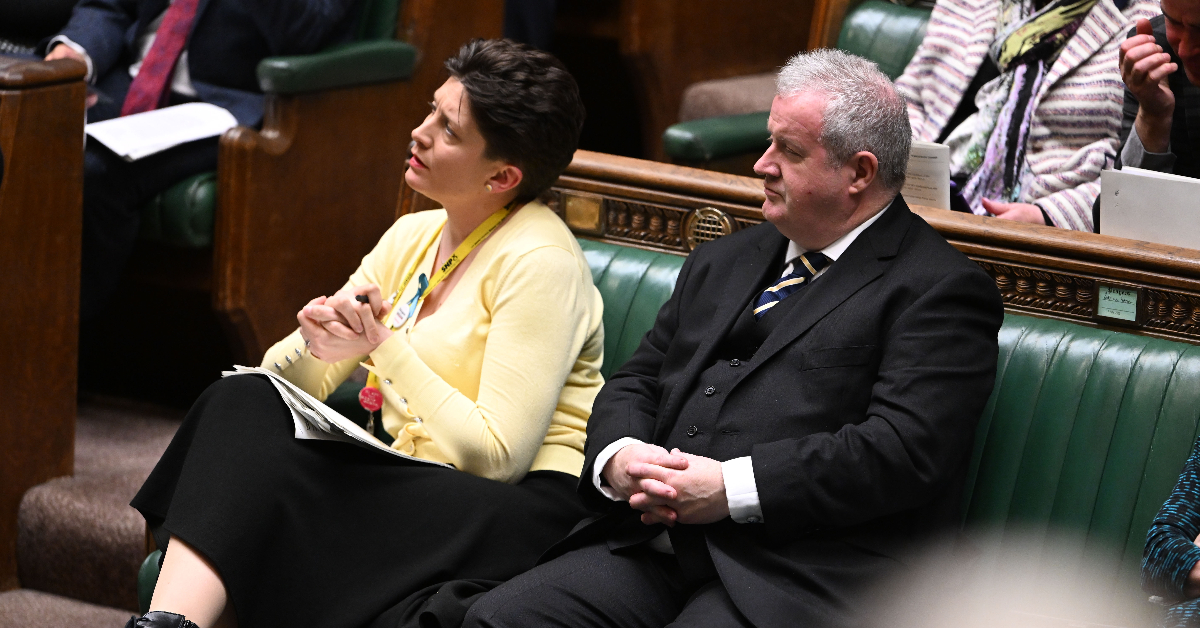 Thewliss pointed to her experience in the House of Commons as she said she believes she has the "experience and the attitude" to lead the SNP Group at Westminster.
She said: "In my role as SNP Treasury spokesperson I've challenged the Tories on their plans for austerity and fought for more support for people and businesses in this cost of living crisis.
"I will also be a clear contrast to the two men shouting at each other across the despatch box at PMQs on a Wednesday, illustrating the alternative vision on offer for Scotland."
Thewliss concluded: "I believe I have the experience and the attitude to lead the Westminster group forward so that ultimately we can win the opportunity to leave the UK Parliament once and for all and build a better future."