Alexandria Ocasio-Cortez has managed to get her hands on a can of Irn-Bru at the COP26 summit – courtesy of Nicola Sturgeon
The US Congresswoman had told her Instagram followers that she was hoping to try some during her trip to Scotland.
Ocasio-Cortez, who is the US Representative for New York's 14th congressional district, travelled to Glasgow for the summit as part of a US congressional delegation.
And the Democrat was pictured with the First Minister with Scotland's other national drink.
On Twitter, Sturgeon posted the photo and wrote: "Amidst all the serious business at #COP26 today, I'm pleased to also report that @AOC now has a supply of Irn Bru."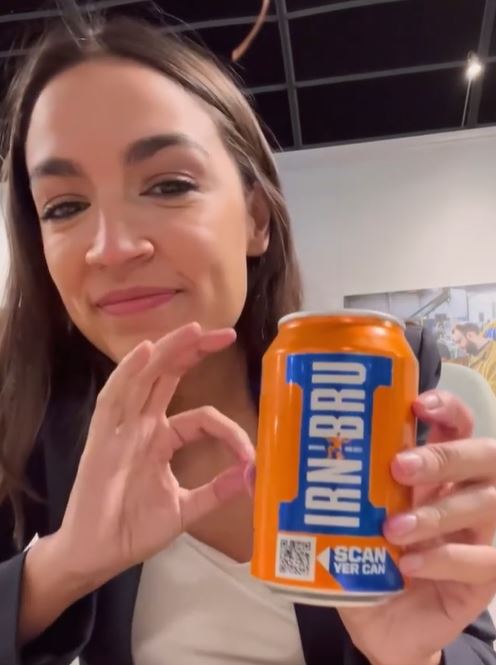 Responding, Ocasio-Cortez said: "Talk about Scottish hospitality! Thank you for the (very special) delivery, Madam First Minister @NicolaSturgeon – and for taking the time to speak with us today."
On her Instagram, Ocasio-Cortez posted a video sampling the drink.
"This tastes like the Latino soda… Kola Champagne!" she said, after taking a sip.
"This tastes just like a Puerto Rican soda. This is Kola Champagne! Oh my God. Love it, love it."
She added: "Irn-Bru, count me in. I love it."