Alex Salmond has said it gives him "no satisfaction" to witness the SNP in turmoil as he warned it risks an "extinction event" over a perception it struggles to "run a tap".
The former first minister said he felt "sad" watching the "troubles, trials and tribulations" facing the party he used to lead.
His comments come just days after Nicola Sturgeon was arrested by police, before being released without charge.
The party has also seen setbacks to its gender recognition reforms and its deposit return scheme, both of which were blocked by the UK Government.
Speaking to the Holyrood Sources podcast, Salmond said: "The SNP as a political party is facing a potential – I was going to say, extinction event – maybe that's a bit alarming, but if you don't change course then that's where it's heading.
"Momentum works two ways. It can work in your favour, very substantially. Reverse momentum is equally compelling. And they have to shift the narrative.
"The narrative now is that the SNP find it difficult to run a tap in the Scottish parliament, is embarked on confrontational issues with the Scottish population, which are causing significant damage to these groups in society, but more so to the SNP's reputation."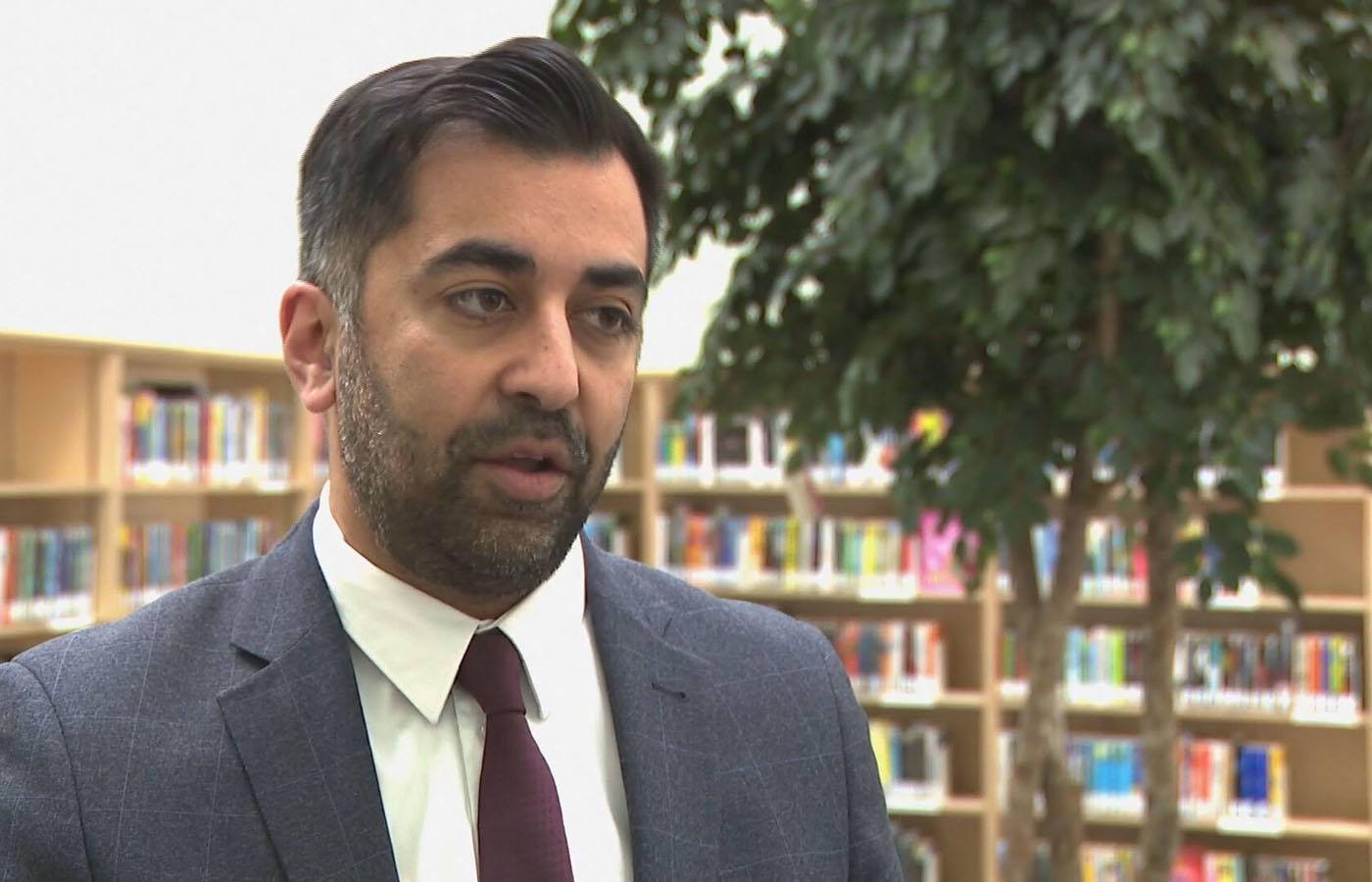 The former first minister, who now leads the Alba Party, later told STV News that he was "sad" to watch the issues facing his former party.
He said: "I keep getting messages from people saying 'you must feel vindicated about recent developments in the SNP'.
"I feel sad more than anything else basically because it was 25 years I spent building up the SNP to overtake the Labour Party in Scotland.
"To see its current troubles and trials, tribulations gives me no satisfaction and therefore the overwhelming feeling is one of sadness."
The Alba Party leader said Sturgeon is in "severe difficulties" but added that "everybody is entitled to the presumption of innocence".
He said: "Humza's line on this of not suspending Nicola is perfectly defensible, it's a perfectly consistent line to have, but the difficulty of course is that it's not the line that Nicola took with a whole range of people and therefore he's going to be asked very awkward questions about it.
"This is a difficult situation for him but it's not the fundamental difficulty.
"The fundamental difficulty in his job is for him to establish his own leadership on a range of issues."
The former SNP leader said Yousaf must draw a "demarcation line" between him and Sturgeon.
"He has to clear out SNP HQ, or at least find out everything he needs to know about what went on at SNP HQ, otherwise he's going to be in an impossible position down the line," he said.
The SNP has been approached for comment.