Action is needed to ensure there is a culture change within Police Scotland, the Scottish Liberal Democrats' deputy leader has indicated.
Wendy Chamberlain, the MP for North East Fife, served as a police officer for 12 years between 1999 and 2011.
She said that she recognises some of the reports highlighted in the force, after a report by HM Inspectorate of Constabulary in Scotland (HMICS) in October stated that Police Scotland still faces a "considerable cultural challenge" over the experience of women and those from minority-ethnic backgrounds.
An employment tribunal that same month also ruled there was an "absolute boy's club" culture within an armed response vehicles (ARV) unit, with the culture described as "horrific".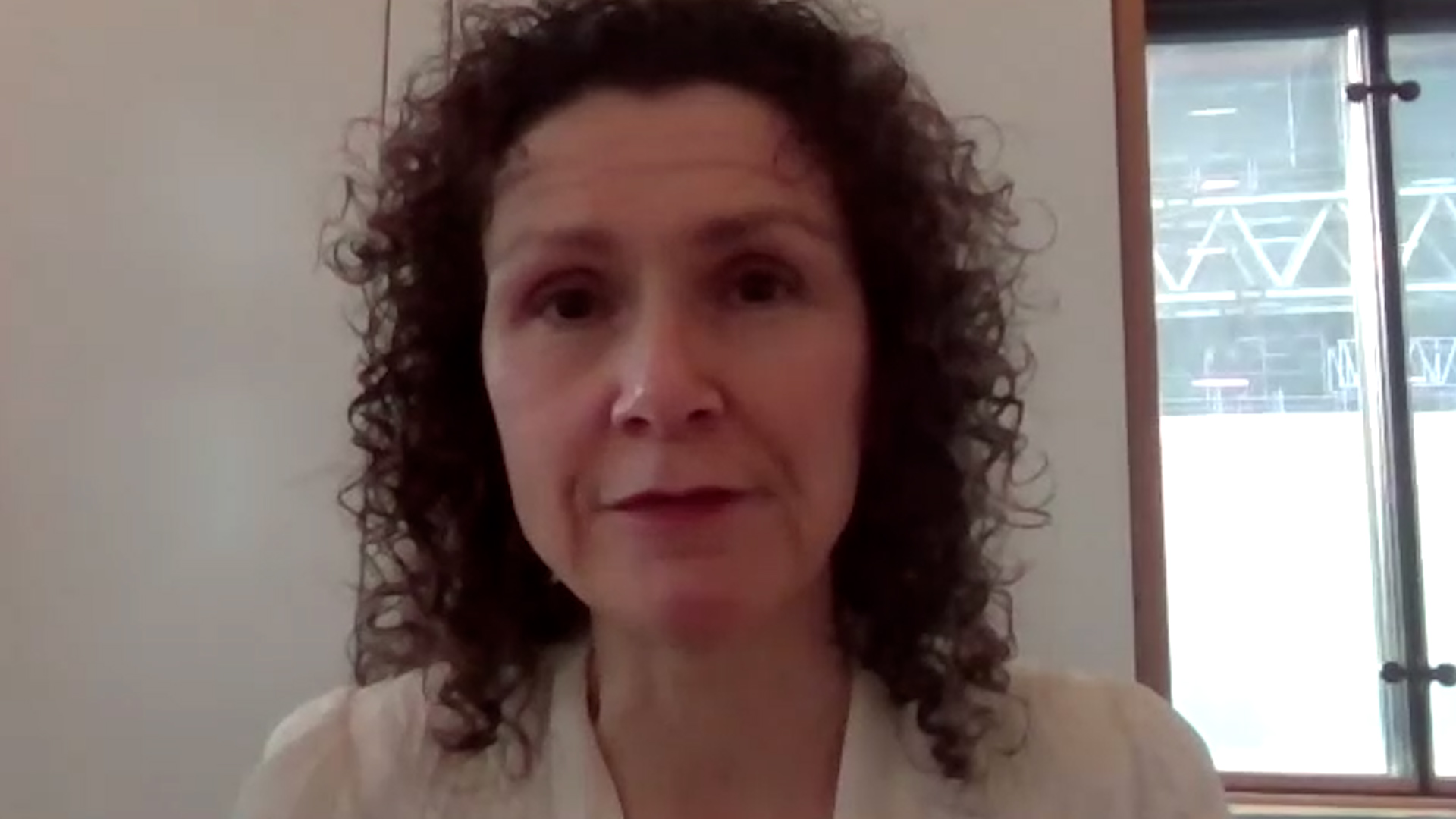 In November 2020, a major independent review led by Dame Elish Angiolini focused on complaints handling, investigations and misconduct issues was published.
In the report, Dame Elish noted: "I encourage Police Scotland to address a range of fundamental cultural issues including engendering an organisational and individual willingness to apologise when that is appropriate."
'There's been lots of good noises coming from the senior leadership team in Police Scotland, but clearly we need to see action.'

Wendy Chamberlain, Scottish Liberal Democrat deputy leader
Speaking to STV News, Chamberlain, who was elected as deputy leader of the Scottish Lib Dems last week, indicated that there must be delivery of the recommendations set out in the Dame Elish report.
"I was a police officer for twelve years between '99 and 2011, joining when I was 22, not long after I left university," she said.
"I've got friends for life from my time in the police service.
"But I also had experiences that I would recognise from some of the recent reports, from example, from the Majesty's Inspectorate Constabulary and Scotland's thematic inspection.
"I think culturally, there's been lots of good noises coming from the senior leadership team in Police Scotland, but clearly we need to see action.
"We need to see delivery of the recommendations from the Dame Elish Angiolini report last year, and we need to ensure that people, officers and staff, at the frontline feel those benefits too."
Chamberlain suggested there is a risk that staff who have worked as part of organisations for a long time may seek to protect the organisation, as opposed to tackling the issues.
She said: "I think we also need to think more generally about how we recruit police officers.
"I think we've done much better in getting to a parity around gender recruitment.
"But I think we need to look at the overall pipeline as well. I left with 12 years service and I would suspect that many do so.
"And I think that's actually the reality of life in Scotland, that people don't necessarily join organisations with an intention of staying with them for 30, 35 years.
"And actually, there's a risk, I suppose, for people being in for a long time in an organisation, then the default is to look and protect that organisation.
"And how do we ensure that diversity of thinking that means that when a whistle-blower does blow the whistle, the first response is to deal with that wrongdoing that the whistle-blower has called out, as opposed to necessarily looking to how the organisation is protected.
"I do think we need to think about those kind of recruitment pathways so that we actually deliver the best and most effective policing service, and that's true across public sector generally."
The Liberal Democrat MP also said that there is "no doubt" that trust in police has been damaged by the actions of Wayne Couzens.
Couzens was handed a life sentence in September after he was found guilty of the kidnap, rape and murder of Sarah Everard in London, whilst he was serving as a Metropolitan Police firearms officer.
"The Sarah Everard murder and the consequences of that were devastating, particularly because the perpetrator had used his police powers to abduct Sarah," said Chamberlain.
"It's just awful and tragic. And I do also feel sorry, both my step-children are serving police officers now in Police Scotland and I do recognise the fantastic work that they and their colleagues do day-in, day-out.
"Wayne Couzens' actions are no way representative of police officers, but there's no doubt that that trust has been damaged and the police service need to look to repair it.
"I actually would say that Police Scotland's 'Don't be that guy' campaign is a really positive step because it isn't about what victims need to do to prevent themselves from being assaulted or attacked, but it is about calling for men to look at themselves and their behaviours.
"And that's true both externally to the police service, but internally as well."
Helpline
Telephone: 08088 01 03 02
Mobile: 07527 410 027
Email: support@rapecrisisscotland.org.uk