By Marina Force
"Crazy, insulting and upsetting".
These are just some of the feelings expressed by European nationals in Scotland as they now have to register to stay in the country they call home.
Under UK government plans, around 185,000 people living here have to apply for settled status after Brexit.
With 25 days to go until the UK leaves the EU, STV News heard some of their concerns.
Tove Macdonald is an 87-year-old Danish grandmother living in Glasgow. She moved to Scotland almost 60 years ago after meeting a policeman from Lewis in Copenhagen.
Having grown up in the occupied Denmark, she recalls how she always looked up to Britain.
Now, after Brexit, her admiration has been superseded by a strong sense of disappointment.
"I always thought Britain was fantastic. I'm afraid it's not quite the same anymore, because of Brexit," Tove said.
"They want to leave behind everything that's been built up between us."
Tove doesn't have a British passport, because she's never needed one. She has two Scottish children and five grandchildren, but now, after six decades in the country, she must register to stay in her home.
"I got a letter to say that because of Brexit I had to register and I couldn't understand why.
"I thought 'this couldn't be right', because I've been here for so many years. I thought it was absolutely crazy.
"It makes me feel very sad because this is my home and I feel more Scottish than Danish."
Over 200,000 EU citizens live in Scotland
Tove is only one of the 220,000 EU nationals living north of the border.
Under the current UK Government plans, some 185,000 EU nationals – those who don't hold a UK or Irish passport – will have to apply for "settled status" if they want to stay in the country beyond 2021.
To apply, people need to scan their passports on an Android app and then go to the government website to provide evidence of residency. Those who aren't online or have an iPhone can get help at one of the 13 centres across the UK.
However there's only one in Scotland – in Edinburgh.
"It's not very well organised," Tove continued.
"I'll have to rely on my daughter to help me. For our age group, me and my friends, it will be a difficult process. But if we have to do it, we just have to.
"I've got nowhere to go. This is my home."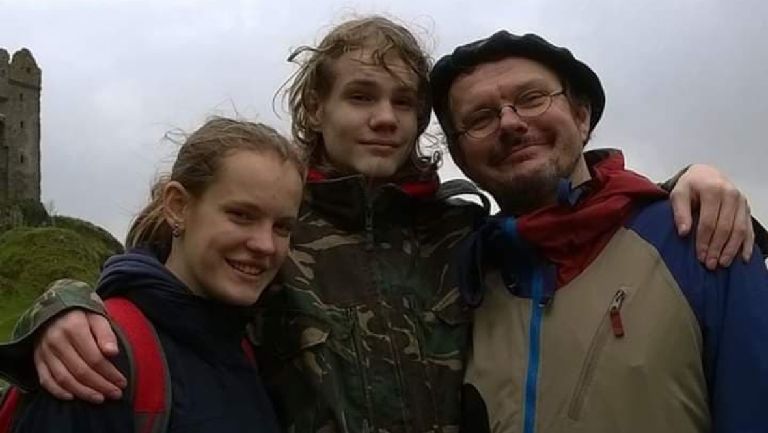 "I feel quite angry and bitter," said Lena Sutter, a 21-year-old marine science student in Oban.
Lena moved to Scotland when she was only three and, although both her parents are German, she says she's always regarded herself as a Scot.
"That's the culture I know. That's the TV we watch most of the time, the shared cultural basis that all my friends have,"
"It suddenly feels like the government has had a big democratic vote to push me out from that.
"I may have a German passport but I'm not really German. After Brexit now I don't really seem to fit in either camp."
Despite being raised in Scotland, Lena says she doesn't feel welcomed by the British government anymore and strongly criticises the £65 fee the Home Office initially wanted to charge for the registration.
"The fact that the place I considered home would try and make money out of my right to live somewhere and my fear of being deported is incredibly uncomfortable.
"It's insulting that we have to register to live in the country my brother and I have grown up in and that my parents have been paying taxes in for the past 20 years."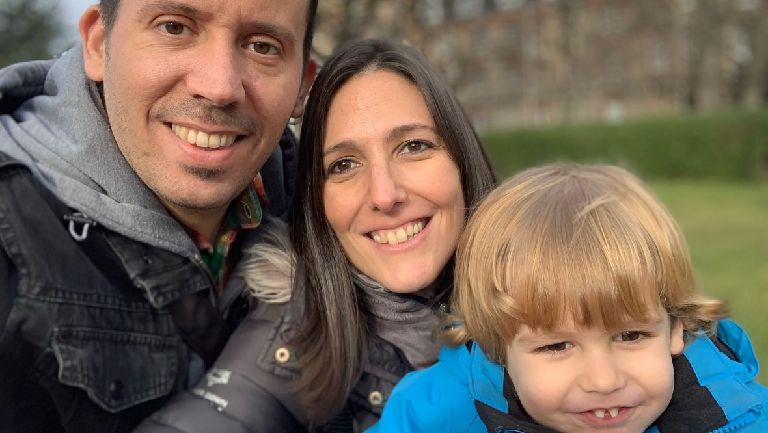 Advanced nurse practitioner Ivan Cabau moved from Spain seven years ago. He says living in Scotland has completely changed him for the better. His son, Arthur, was born here and he takes pride in saying he sounds Scottish.
Although he has just been granted settled status, he is still "unnerved" and believes the only way of securing his future in the country is to get a UK passport.
"The government says we'll have the same rights, but I do not fully trust them.
"If I want to stay here and get my rights protected 100% for life, getting a passport is the only way to do it.
"Also, I'd like my son to get it, and one way for him to get a UK passport is for me to have it."
Ivan was upset when he first heard about the registration process. Although he admitted the comparison is harsh, he explained how he "felt branded, literally like witches in Salem or the Jewish in Germany."
One of his main concerns is that his son will be "othered" at school when he gets older, meaning he will be left out made to feel different.
"The [Brexit] vote has validated some jokes that I still have to endure," he explained.
"Every now and then there's somebody telling me I'll get deported or I won't be allowed back in when I go on holidays.
"And when I think about my son, he might have these comments at school too, because we are Spanish.
"I think the vote has done more damage than good."