An MP has criticised Stirling University's "wholly unsatisfactory" response to questions about its involvement with an academic who is embroiled in the US special counsel's Trump-Russia investigation.
Former UK culture secretary Ben Bradshaw penned a letter to university principal Professor Gerry McCormac on January 31 seeking further clarity on Professor Joseph Mifsud's role at the institution.
The Maltese academic quit his post at Stirling in November in the wake of revelations he had allegedly set up meetings between a Donald Trump campaign aide and Russian officials.
A US criminal indictment quotes a number of emails and summarises verbal communications in 2016 between ex-Trump aide George Papadopoulos and an anonymous academic, who was later named as Prof Mifsud.
The interactions between the pair include Prof Mifsud allegedly informing Papadopoulos of "dirt" on Hillary Clinton, an accusation he previously denied.
Bradshaw, Labour MP for Exeter and culture secretary between 2009 and 2010, posed a number of questions in his letter concerning Stirling's relationship with the academic.
He told STV News that the reply he received from Prof McCormac, dated February 14, is "wholly unsatisfactory", adding: "It doesn't begin to answer any of my substantive questions."
The MP, who has also written to another British university, the University of East Anglia (UEA), about its connections with Prof Mifsud, previously raised concerns about the "lack of transparency" from both institutions.
Bradshaw asked about several issues related to Stirling, including Prof Mifsud's resignation on November 23 and the history of his connections with both Prof McCormac and Stirling's ex-deputy principal Professor John Gardner.
In his reply, Prof McCormac did not provide any further information on either of these points.
The MP also queried the university's involvement with the now-defunct London Academy of Diplomacy (LAD), of which Prof Mifsud was director.
Between 2014 and 2016, Stirling entered into a partnership with LAD which involved the university validating its Masters degrees, an arrangement it inherited from UEA.
However, STV News understands that only nine months into the partnership with Stirling, in June 2015, LAD staff were informed the academy would be closed down by its owners, higher education firm INTO.
The academy eventually wound up in mid-2016.
An official financial report from 2014 reveals that LAD operated at an annual loss of £3.8m and clocked up administrative expenses of £7.5m.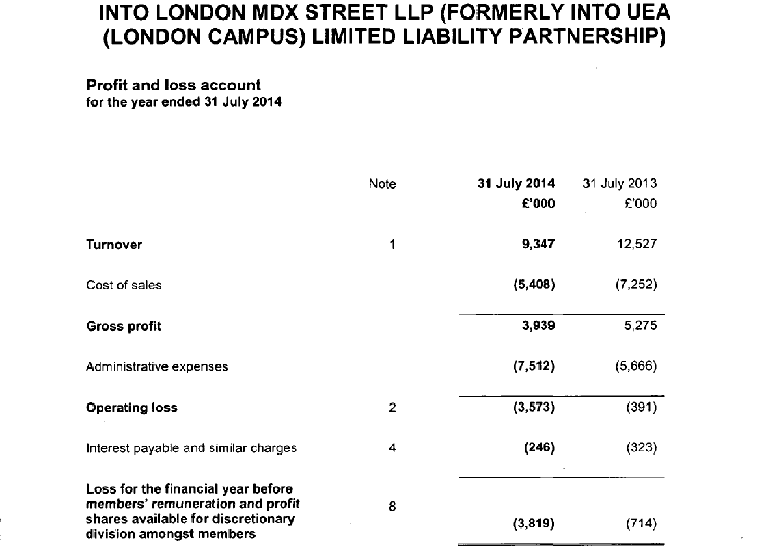 Bradshaw asked: "What due diligence was carried out on Mr Mifsud and his academic qualifications and on the academic quality of the work produced at the London Academy of Diplomacy before Stirling decided to start accrediting its Masters degrees?
"Were any inquiries made into the viability of LAD as a business?"
Prof McCormac said: "All our staff are subject to due diligence before commencing employment."
He did not provide any details of due diligence carried out on LAD but explained: "In September 2014, the University of Stirling took over, from the University of East Anglia, the validation of two courses delivered by the London Academy of Diplomacy, in London, of which Professor Mifsud was director.
"This arrangement ceased in September 2016 when the London Academy of Diplomacy withdrew these courses."
Stirling University also signed a wider cooperation agreement with INTO in 2014 which saw the unveiling of a new £6.5m facility for international students on campus in November last year.
The university hired the Maltese academic as a professorial teaching fellow in December 2014, Prof McCormac confirmed, and said of the decision to employ him: "Professor Mifsud's portfolio encompassed international affairs and diplomacy reflecting his academic and professional background in this field."
There is no evidence of any academic research carried out in these fields by Prof Mifsud, whose academic background is in education.
Stirling University denied a freedom of information request by STV News for details of Prof Mifsud's academic background in international affairs and diplomacy, citing data protection.
He did serve as a private secretary to former Maltese foreign minister Michael Frendo between 2006 and 2007 but does not ever appear to have been a formal diplomat.
Prof Mifsud was also pictured with UK foreign secretary Boris Johnson at a fundraising dinner in Berkshire last October.
Johnson denied having "knowingly met" the professor.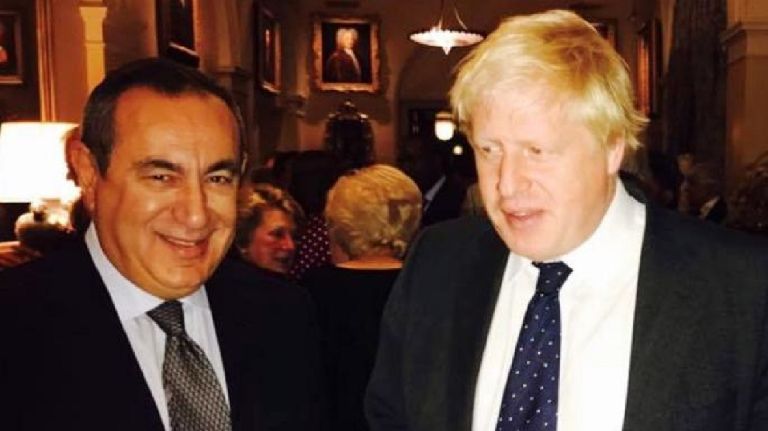 In internal emails previously obtained by STV News, Stirling University management boasted of the academic's ties to the Russian government, including to Vladimir Putin.
The Papadopoulos indictment alleges that Prof Mifsud put the Trump aide in contact with a man who had links to Russia's ministry of foreign affairs.
Prof Mifsud also reportedly arranged a meeting in London where he introduced a Russian woman to Papadopoulos, falsely claiming she was President Putin's niece.
Papadopoulos pleaded guilty to initially misleading FBI agents about his relationship with the academic.
The former Trump foreign policy aide was indicted as part of US special counsel Robert Mueller's ongoing investigation into the presidential campaign's ties to the Kremlin.
In his letter, Bradshaw asked Prof McCormac: "Were you, Mr Gardner or any member of Stirling University's management aware of Mr Mifsud's contacts with Russian state actors?"
Stirling's principal did not address this question in his response.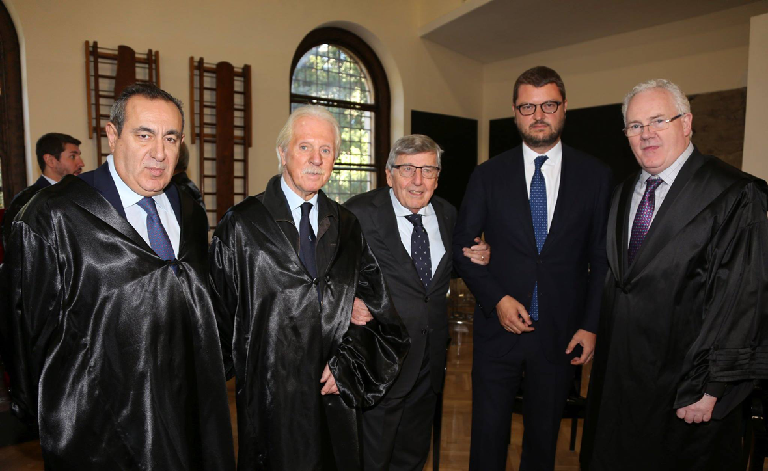 The Labour MP also enquired about Stirling's involvement with Link Campus University in Rome, where Prof Mifsud worked for a number of years and where he was last seen.
An image posted on the Italian university's Facebook page on October 26 last year – just five days before the revelations about Prof Mifsud first surfaced in the media – shows Prof McCormac at a function with the Maltese academic.
Link Campus University's president, former Italian politician Vincenzo Scotti, is listed as an honorary professor at Stirling.
Prof McCormac replied: "The university regularly engages with international universites in an effort to strengthen our teaching and research.
"At present we have no formal relationship with Link Campus University."
Bradshaw further asked about details uncovered by STV News via freedom of information which show a significant uptick in Prof Mifsud's visits to Stirling campus last year.
He wrote: "I understand Mr Mifsud visited the Stirling campus 18 times between 2015 and 2017, but that 11 of these took place between May and September 2017, at least seven of which were for meetings.
"What was the reason for this increase in meetings?"
This question was not addressed in Prof McCormac's response, which can be read in full here.
A full copy of Mr Bradshaw's letter to the Stirling University principal can be viewed here.
Stirling University declined to make any further comment for this story.