Allegations of a "culture of sexual harassment" at Westminster between MPs and their staff are "disturbing", John Bercow has said.
In a statement to MPs, the Speaker of the House of Commons said Theresa May's call for a Commons-wide mediation scheme should be considered, but stresses that political parties must "live up to their responsibilities".
"Make no mistake, there is a need for change," he added.
The 54-year-old called on the Commons Standards Committee to add to the code of conduct a new rule that "a member must treat all those who work in Parliament with dignity, courtesy and respect", as recommended by the Parliamentary Commissioner for Standards.
Outlining steps he would take, the Speaker said he would invite the Commons Commission, which in 2014 provided a helpline for MPs' staff to raise concerns, to consider what further measures it could take to toughen up the complaints regime.
And he said he would refer "the whole issue of sexual harassment" to the Commons Reference Group on Representation and Inclusion, which he established last year.
But he stressed: "Members' staff are of course employed by individual Members. That means that they cannot simply be treated as if they were parliamentary employees. Nor of course can Members."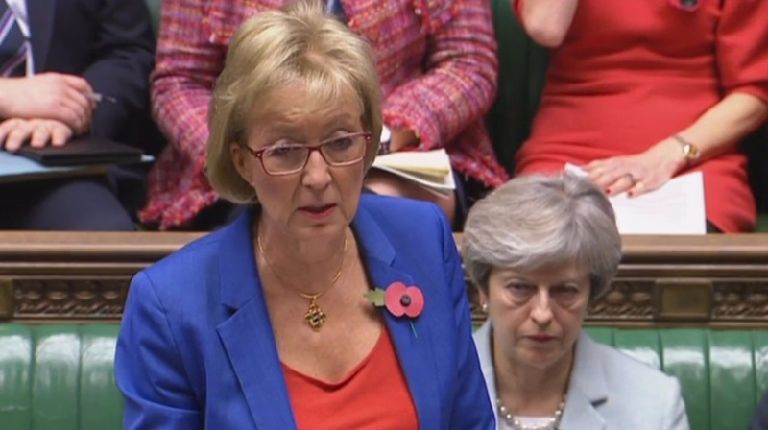 Mr Bercow said he was glad to see the Prime Minister, Jeremy Corbyn and other leaders acknowledge their responsibilities to deal with sexual misconduct within their parties.
He said the PM's Sunday letter had "very candidly" admitted "the difficulties the Conservative Party has had in introducing the sort of mandatory grievance scheme which some other parties have introduced in recent years".
The Speaker went on: "It does not require my intervention for the party to adopt an effective grievance scheme.
"I hope that all parties will rapidly and thoroughly review the arrangements they have in place to ensure that they are credible, enforceable, accessible, transparent and comprise an independent element.
"That latter notion that any complaint system and grievance procedure must satisfy constituents as well as colleagues strikes me as important."
Concluding, Mr Bercow added: "I hope I have the support of the House in calling for these issues to be resolved swiftly and decisively. It should not require endless debate and discussion. For my part as Speaker I am happy to do whatever I can. Others must do likewise."
Speaking after Mr Bercow, Leader of the Commons, Andrea Leadsom added that the "urgent issue… must be addressed" and that "better support" was "vital", branding current harassment procedures "inadequate".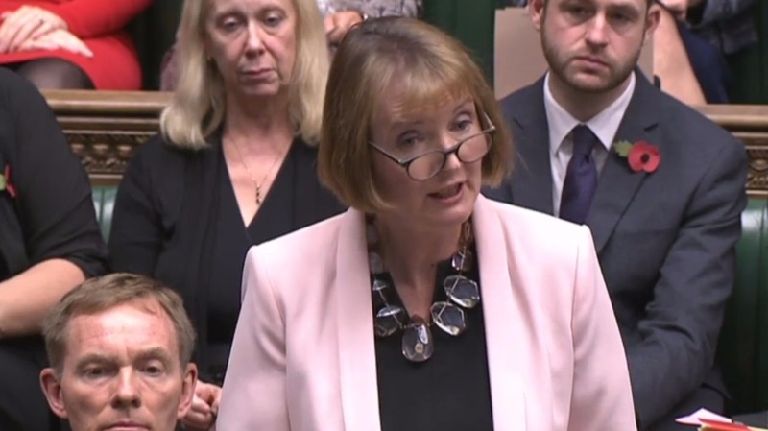 Responding to an urgent question in the House of Commons, Ms Leadsom told how the "public expect MPs to display the highest standards" and added that investigations into the allegations were underway.
The Conservative MP called for an independent support team to deal with allegations of sexual harassment or abuse against people working in the Houses of Parliament.
Ms Leadsom proposed a number of reforms to the system:
Change is needed in "days not weeks", Ms Leadsom stressed, in order to "provide the right support in the future and ensure this never happens again."
She added that there "may be further action which Government and political parties themselves can take to ensure high standards of conduct".
Ms Leadsom said the new grievance and complaints system should cover all holders of parliamentary passes, including interns and people on work experience as well as clerks, civil servants, researchers and assistants.
Leader of the Opposition, Harriet Harman added that "no one should have to work in the toxic atmosphere of the sleazy, sexist or homophobic banter.
"No MP, let alone a minister, can think it's something to make jokes about."
She continued that sexual harassment at Westminster was "obviously a problem", adding that it was a "good thing that it's been exposed" as change could now be brought about.
She added that "clear strict rules about what is acceptable" are necessary, and also slammed the current complaints procedure as being "impossible for someone at the bottom to complain about someone at top", giving those in power a degree of "impunity".
The Labour MP gave the example of researchers who feared complaining about behaviour they had experienced, as they worried that it would be all over the news and tabloids and they would "struggle to get another job".