The Rt. Hon. George Gideon Oliver Osborne will deliver his latest sermon on the pound on Wednesday, with the country braced for further swingeing cuts as the evangelical austerity project rolls further on to its grim conclusion.
The Chancellor will set out his Budget plans for the UK economy, but has laid out content warnings already, saying he will "act now to make sure we don't pay later" with additional savings of around £4bn before the current Parliament is through.
While there is no doubt the chapter and verse will make for grim reading as the austerity needle swings from "New Testament" to "Old Testament", the worst bits will be hidden beneath Osborne's artificially sweetened sound bites.
So, as an unbiased commitment to public service journalism, here are the 'Osborne speak' phrases to look out for as the latest depressing insight into the unbridled brutality of the current regime unfurls.
What he means: "I have misjudged the financial climate of the country again, here are a further few billion in cuts within the current Parliament."
The heir-apparent to the Osborne Baronetcy has said this phrase often during his time as Chancellor, but recently it has taken on a robotic, Pavlovian quality – a grim mantra with little use other than self-assurance.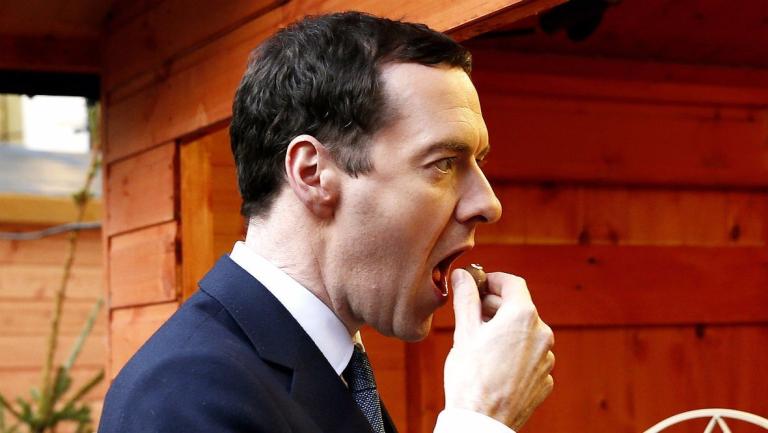 What he means: "Here is a new package of ill-thought out attempts to place the burden of the UK's financial crisis on the backs of the most vulnerable, which may be scrapped after public outcry."
In this regard, Mr Osborne is perhaps the "boldest" Chancellor in British political history.
What he means: See "Bold reforms"
What he means: "I have no concept of economic realities".
One of the favoured phrases of Mr Osborne, he has used this repeatedly to attack the perceived recklessness of the previous Labour government's fiscal policy.
The Osborne answer was a budget surplus law which was attacked by experts as a political gimmick that ignores "basic economics".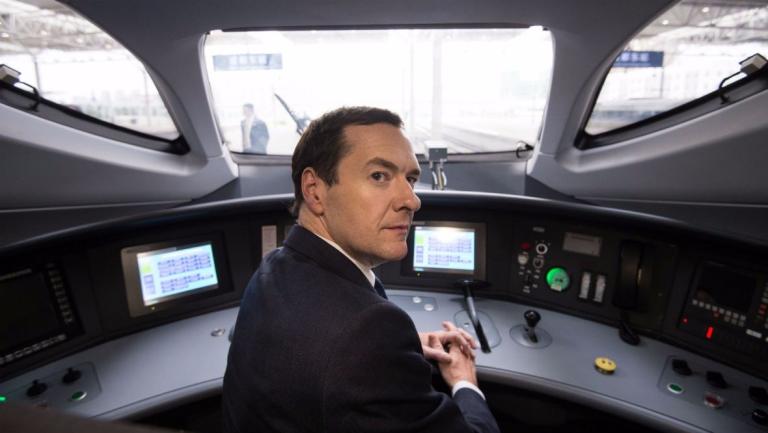 What he means: "Some poor people are more worthy than others".
Hard-working families are the backbone of the Tories' staking of the centre ground in British politics.
In many ways it is the perfect summation of the current project – combining an outward commitment to improving lives with a subtle evocation of the "deserving" and "undeserving" poor.
What he means: "Getting the deficit down a lot slower than I said last Budget".
George has turned incorrect deficit predictions into an art form. His very first Budget trumpeted forecasts that Britain would be in a budget surplus by 2014/15.
By November 2011, the first surplus was forecast for 2016/17, then in 2013 it had been pushed back again to 2017/18.
The man's missed more targets than Hibs.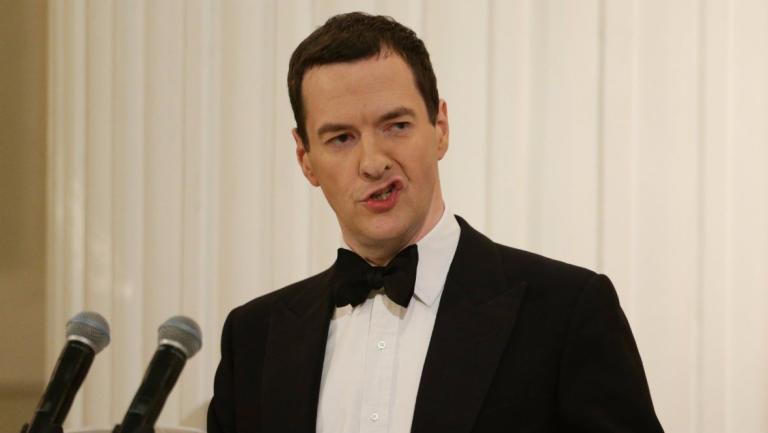 Commentary by Alastair Brian, an STV digital journalist. You can contact him at alastair.brian@stv.tv.